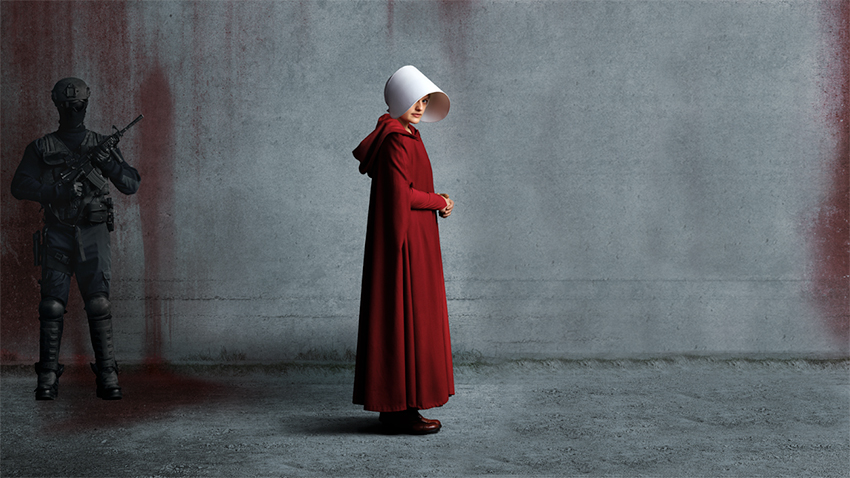 I still don't know why it took me so long to get around to watching The Handmaid's Tale. I'm a gigantic fan of Elisabeth Moss' work and the awards hype for the dystopian drama had been reaching fever pitch, and still I kind put it off. And then I watched it and… well, holy crap! Adapted from Margaret Atwood's best-selling novel of the same name telling of a near-future America overthrown by extremist Christian fundamentalists amidst a global infertility crisis, The Handmaid's Tale is one of the most powerful and hard-hitting TV shows I had ever seen. And apparently, the book is even better.
The first season of the show ended things on a cliffhanger, as Moss' Offred, having endured a nightmare of rape and abuse as she tried to escape her surreal surroundings, was mysteriously picked up by the forces in charge and driven off to an unknown destination. This is exactly where Atwood's source text ended as well, but a second season of the show from Hulu continued Offred's story past the original novel into new ground. However, now an official follow-up to that novel is on its way as Atwood revealed on social media that she is working on a sequel. Titled The Testaments, this new book is set 15 years after Offred's story and will be told from the point of view of three new female characters.
Yes indeed to those who asked: I'm writing a sequel to The #HandmaidsTale. #TheTestaments is set 15 years after Offred's final scene and is narrated by three female characters. It will be published in Sept 2019. More details: https://t.co/e1umh5FwpX pic.twitter.com/pePp0zpuif

— Margaret E. Atwood (@MargaretAtwood) November 28, 2018
One of the things that made The Handmaid's Tale as scary as it was, was just how reflective of modern reality it was even in some of its most extreme moments (Just earlier this month, an Ohio state representative drew strong comparison's to Atwood's work when she lobbied for motherhood to become "mandatory"). When Atwood, who has always been a very vocal activist for women's rights, originally wrote her novel in 1985, she could not have known just how real things would get. As stated on a blurb on publisher Penguin Books' site "Since the election of Donald Trump as US President, Handmaids have become a symbol of women's rights, standing against misogyny." And it's this current atmosphere that has inspired Atwood to continue her story.
Dear Readers: Everything you've ever asked me about Gilead and its inner workings is the inspiration for this book. Well, almost everything! The other inspiration is the world we've been living in.
The Testaments is set to be published in September 2019. No word yet on when the already announced third season of The Handmaid's Tale will hit screens, but I would be surprised if there wasn't some kind of synergy between the two release dates.
Last Updated: November 29, 2018