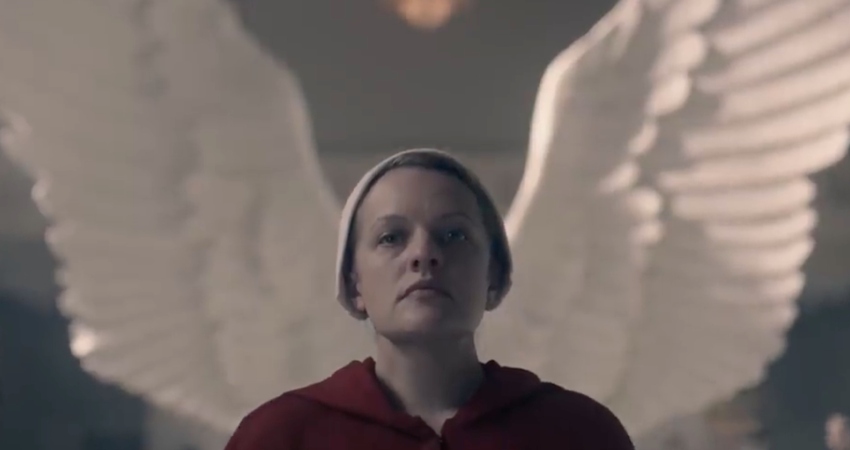 Forget the fruit – blessed be the fight. That's the message we're getting for the upcoming third season of the multiple award-winning The Handmaid's Tale. For two absolutely brilliant but gut-wrenchingly brutal seasons, we've witnessed Elisabeth Moss' Offred (aka June) and the other Handmaids trapped in this dystopian nightmare get pushed to the brink and beyond. Now it's time to push back.
Offred sacrificed her freedom with her daughter from Gilead (the new nation that arose after the United States was violently overthrown by extreme Christian fundamentalists) at the end of the second season, choosing to return to rather help bring down the theocratic system from the inside. Just like everything else in this world, it won't be easy though, as we can see from this brand new trailer.
According to the official blurb from Hulu, season 3 of The Handmaid's Tale promises "startling reunions, betrayals, and a journey to the terrifying heart of Gilead". Based on how the previous seasons kicked us in the teeth far at every opportunity they could, I have a feeling that our bodies aren't ready for what's to come.
Alongside the Emmy and Golden Globe Award-winning Moss, the upcoming season will also see the return of Joseph Fiennes, Yvonne Strahovski, Samira Wiley, Alexis Bledel, Ann Dowd, Max Minghella, Madeline Brewer, O-T Fagbenle and Amanda Brugel. It is scheduled to release on Hulu on 5 June.
Last Updated: May 3, 2019