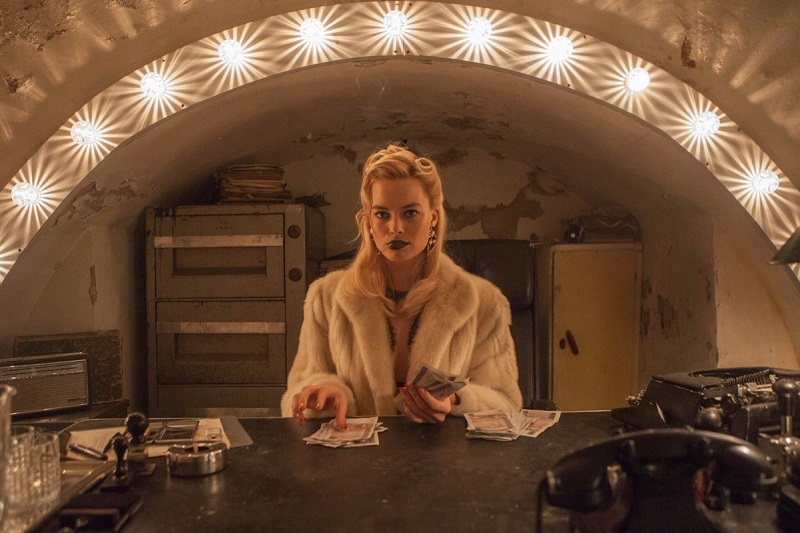 Blade Runner 2049 was a remarkable cinematic achievement. It not only improved on the originals incredible futuristic noir style, but reminded everyone just how beautiful films can and should look. Its incredible critical success though does mean one thing – it is going to get imitated over and over again. Which is why we are seeing many films and TV series of its ilk coming out trying to push that same sort of visual style to audiences in the hope that it can garner the same type of success.
The trend is not going to stop there though and there is another film releasing that is also going for that neo-noir look – Terminal. Terminal is directed by Vaugh Stein, who is making his cinematic debut. It stars Margot Robbie as Annie, a femme fatale and waitress who leads a mysterious double life. It's not the film's story that will garner the attention as much as its style and impeccable cast though, which sees Robbie joined by Simon Pegg, Max Irons, Dexter Fletcher and Mike Myers in this futuristic world.
The trailer for Terminal was shared boy Robbie via her twitter feed and gives us a first look at a film that is either going to be yet another journey into visionary neo-noir filmmaking or simply just be a rehash of al lthe film's we've seen before. Let's take a look:
Something different for you… #TerminalMovie @simonpegg @Dexfletch @RLJEfilms pic.twitter.com/YJ2V9p6Nf9

— Margot Robbie (@MargotRobbie) March 29, 2018
And that looks surprisingly good, especially Margot who once again looks at the top of her game with another excellent performance here. Yes, the visual style of the film is nothing new, but the characters and premise seem to be fresh enough to ensure it will potentially be a great film in its own right. With a great cast to back it up. And I guess if you are going to look like other films, choosing one of the best-looking films of the past 20 years is not a bad thing.
Terminal is due for release on May 11th of this year, a date which may see it suffer the same fate as its visual inspiration as it gets creamed at the box office by all things Infinity War, but I guess once we've all watched that movie a few times we will be hungry for something different and this could certainly provide that.
And to go along with the trailer, we have a poster for the film below as well, courtesy of Collider: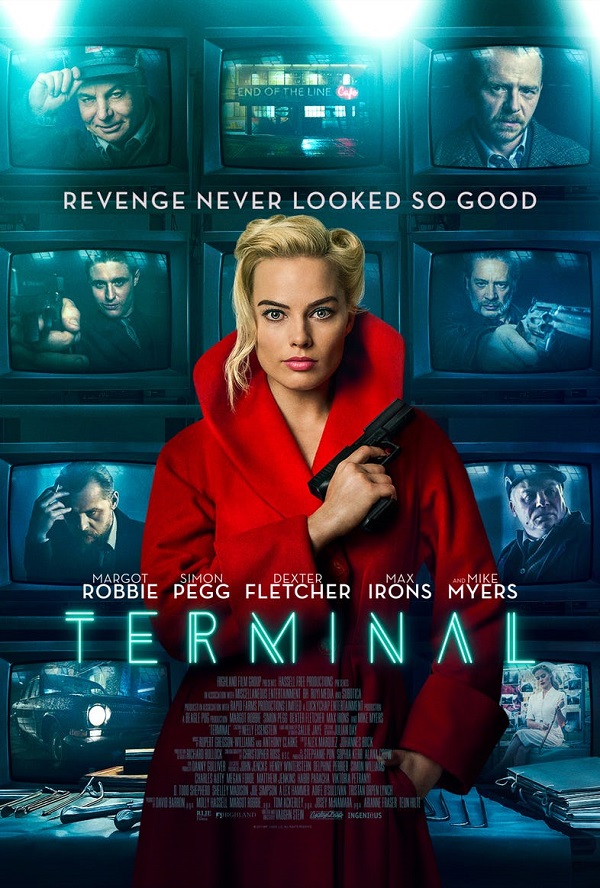 Last Updated: March 29, 2018