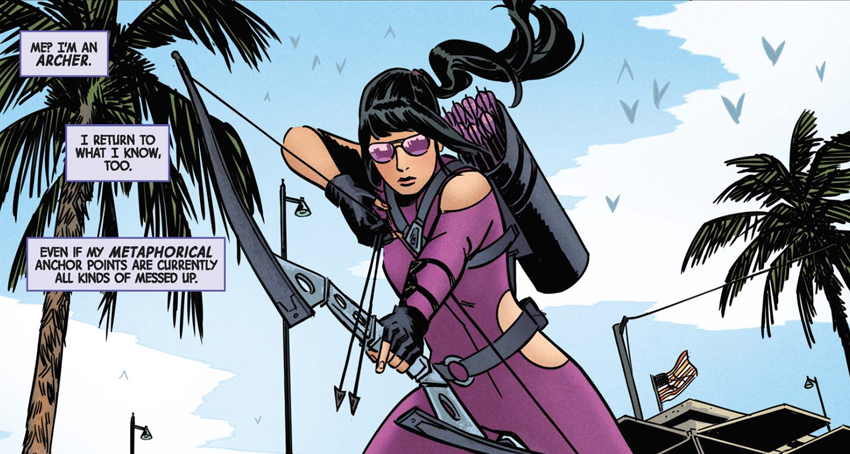 With Avengers: Endgame we had to say goodbye to some of the stalwarts of the Marvel Cinematic Universe. One character who some thought would bite the dust (well, get dusty, at least) but actually stayed around though was Jeremy Renner's Hawkeye. However, while he didn't meet his end on the big screen, Renner's Clint Barton probably won't be wielding the bow indefinitely.
As first reported back in April and then officially announced back at Comic-Con, we're getting a Hawkeye series on Disney+ that will see Renner reprise his role as the fan-favourite archer. More excitingly though, the show will be finally be introducing the other Hawkeye, Kate Bishop, to the MCU with a good chance that we may just be seeing a passing of the baton (or bow) from one generation to the next. And according to Variety, Oscar-nominee Hailee Steinfeld is currently being eyed by Marvel for the role of the young heroine. The report indicates that Steinfeld hasn't signed on yet, but Marvel has offered her the role so it's up to her now on whether she accepts.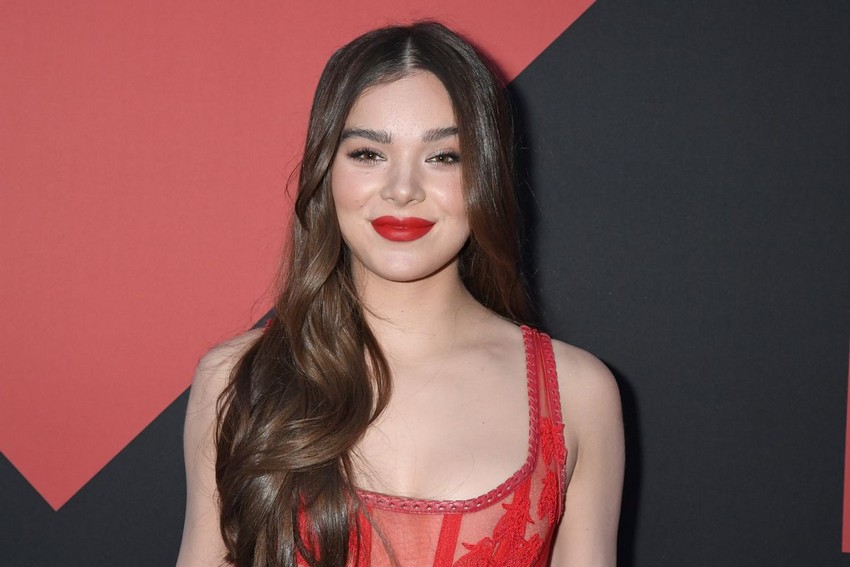 And I would definitely like her to accept because she could be an amazing pick for the role. In her work thus far, Steinfeld has shown off her huge screen presence, comic timing, serious dramatic chops, and earnest likability. She broke onto the scene in 2010's True Grit, in which she became one of the youngest actors to ever be nominated for an Oscar at just 13 years old. Further performances showed off her range and in 2016 she landed a Golden Globe nomination for The Edge of Seventeen. She's also no stranger to being a comic book superhero as she's the voice of Gwen Stacy/Spider-Woman in Sony's incredible Spider-Man: Into the Spider-Verse animated film. With her lead role in Bumblebee as well, she showed that she can be an action heroine as well, really ticking all the boxes necessary to play Kate Bishop.
In the comics, Bishop was a wealthy socialite who – after surviving a brutal sexual attack – trained herself intensely in martial arts. A series of coincidences led to her getting caught up in a fight between the fledgeling Young Avengers and some bad guys a few times, eventually using one of Hawkeye's old bows to help save the heroes. With the original Hawkeye being dead at this time (don't worry, he got better because these are comics after all), a very impressed Captain America offered her the title. When Clint Barton eventually returned from the dead, he and Kate Bishop would team up – both using the name Hawkeye – and he would tutor her in being a superhero.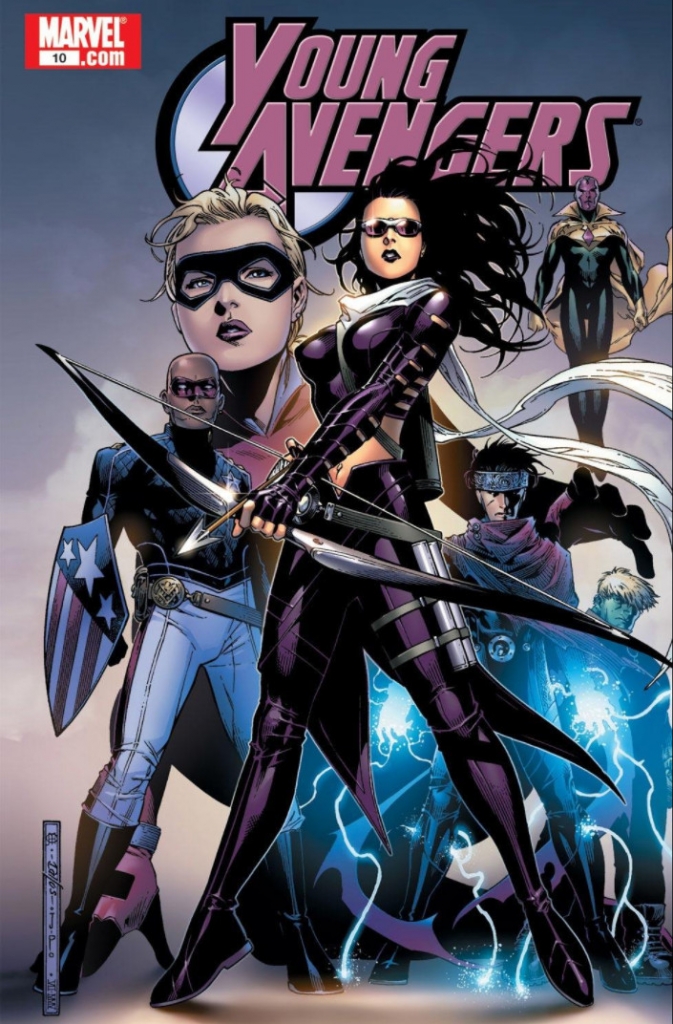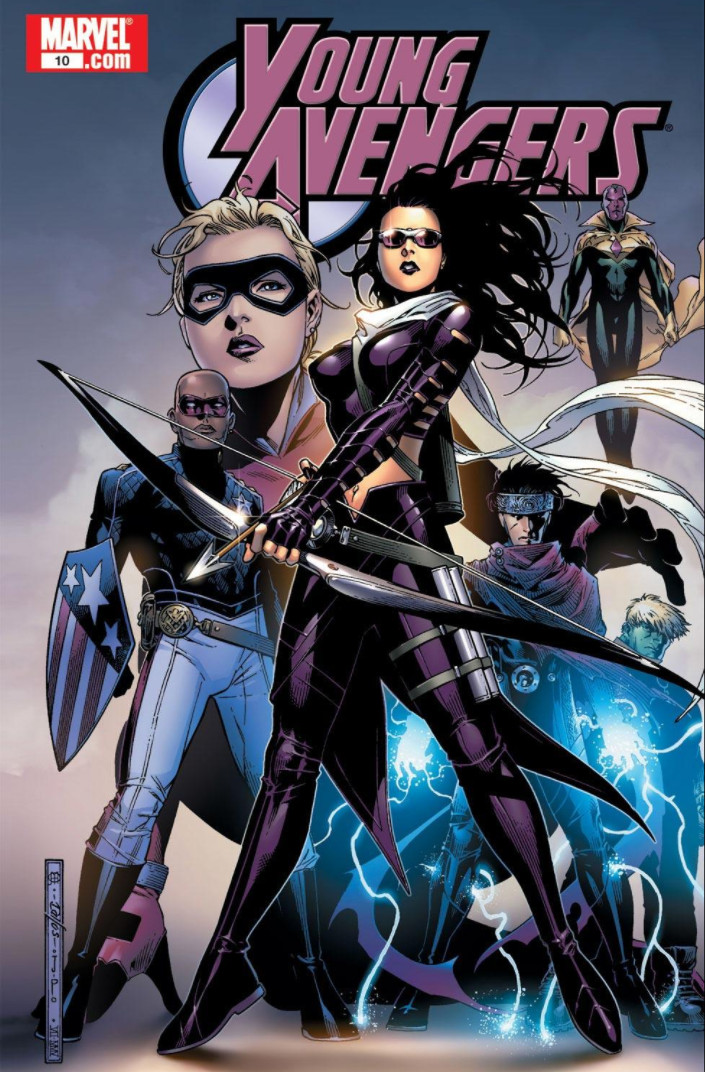 Since her introduction, Kate Bishop has become one of the most popular new Marvel heroes. Possibly, even more telling for the MCU though is that she's one of the key members of the Young Avengers team. With Ant-Man's daughter Cassie Lang aka Stature – Kate Bishop's best friend – already introduced into the MCU, we may be heading to a Young Avengers movie, and this Hawkeye series may be where it all begins.
It was recently revealed that Hawkeye will reportedly be written by Jonathan Igla, best known for his work on Mad Men, and is scheduled for a Q3 2021 release.
Last Updated: September 11, 2019