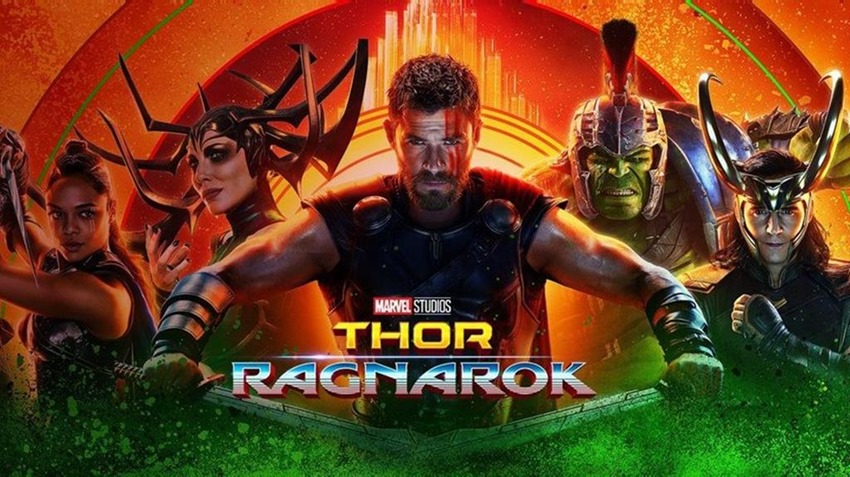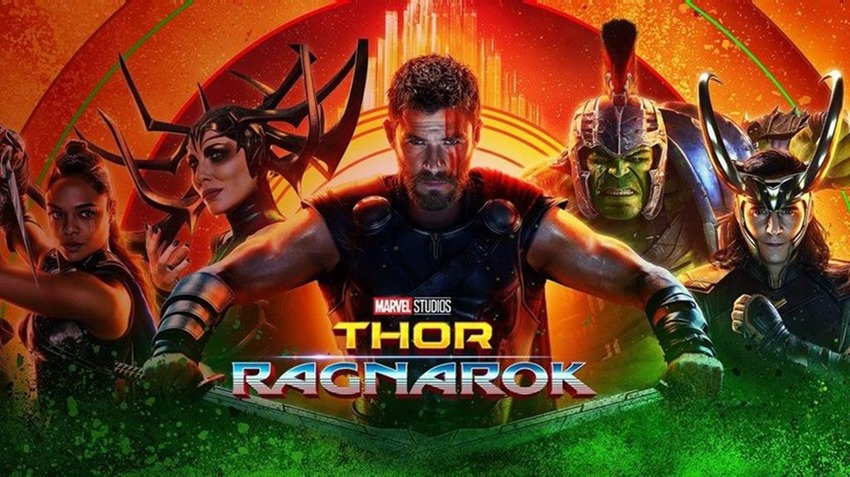 WARNING: THIS ARTICLE CONTAINS SPOILERS FOR THOR: RAGNAROK
As I'm sure you've heard by now already, Thor: Ragnarok may just be the most fun you can have in a cinema this year that doesn't require you to take your clothes off and potentially get arrested. Hell, I will actually say it's the most fun movie Marvel has ever made. And one of the most entertaining moments in director Taika Waititi's irreverent zany space viking take on the superhero god of thunder's third cinematic outing is also arguably it's most surprising.
In the opening section of the film, Chris Hemsworth's Thor returns to Asgard after an extended absence off doing some cosmic adventuring, only to find his home has changed. As anybody who stuck around to watch the end credits scene in Thor: The Dark World should know, Loki faked his death in that movie, banished their father Odin and then took his place in disguise as ruler of Asgard. In Thor's absence, Loki as Odin has turned the realm into a place honouring himself, including devising a play that recaps the events around his "heroic death". Look closely though, and you'll hilariously find that the actors performing this pantomime are all rather familiar, as Marvel Studios boss Kevin Feige explained to Collider.
There was an idea in the script phase. I don't remember if it was our writer, Eric Pearson's or if it was Taika [Waititi]'s or if it was our executive producer, Brad Winderbaum to bring the audience up to speed on the fact that everybody thinks Loki is dead. So that when it was revealed that he was Odin, it would make some semblance of sense to people who weren't following along from all the films. There was this idea to do it in this funny sort of stage play which Loki/Odin had put on to celebrate himself.

There was a fun idea of "Let's get [Chris Hemsworth's older brother Luke] to play Thor," Taika had worked with Sam Neill in Hunt for the Wilderpeople. He was willing to come in and do Odin. So who could be Loki? Who could be Loki? Who could be Loki?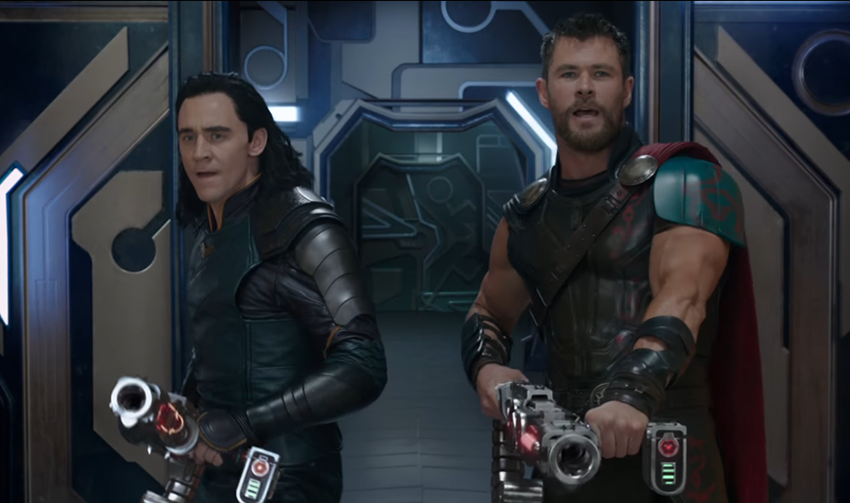 You don't just get anybody to play the God of Tricksters! Tom Hiddleston turn as Thor's brother/nemesis is widely regarded as the best bit of villainy the Marvel Cinematic Universe has produced by far, so you need somebody who can live up to that. Luckily, Thor has friends other than the Hulk.
We didn't have any brilliant ideas. At one point, off handedly, Mr. Hemsworth goes, "Well what if I ask my friend Matt?" I said, "Matt who?" He said, "My friend, Matt Damon." "Okay. Sure. Sure Chris, ask your friend Matt Damon. He's not doing this. Oh he's gonna do it. He's flying down." The next thing I know, Matt Damon is on set in a full Loki costume, full Loki wig. We have pictures that maybe we'll share some day of Tom Hiddleston in a full Loki outfit standing next to Matt Damon in full Loki outfit. It is very surreal and very amazing. What a testament to, I just met him for the first time, I wasn't there when he shot this. I just met him for the first time last night. What an awesome thing, for him to come down here for his friend. It was purely based on his friendship with Hemsworth that he came and did this.
Personally, I was busting my gut in laughter when I realized it was Matt Damon in the Loki wig pretending to die on-screen. And he did it so perfectly bad! The Oscar-winning actor is, of course, a master of the unexpected cameo, having popped up to steal scenes in Eurotrip, Jay and Silent Bob Strike Back, Entourage and much more. Either way, the effect was hilarious, and surprisingly one of the best kept secrets about a blockbuster as big as Thor: Ragnarok.
Last Updated: November 7, 2017