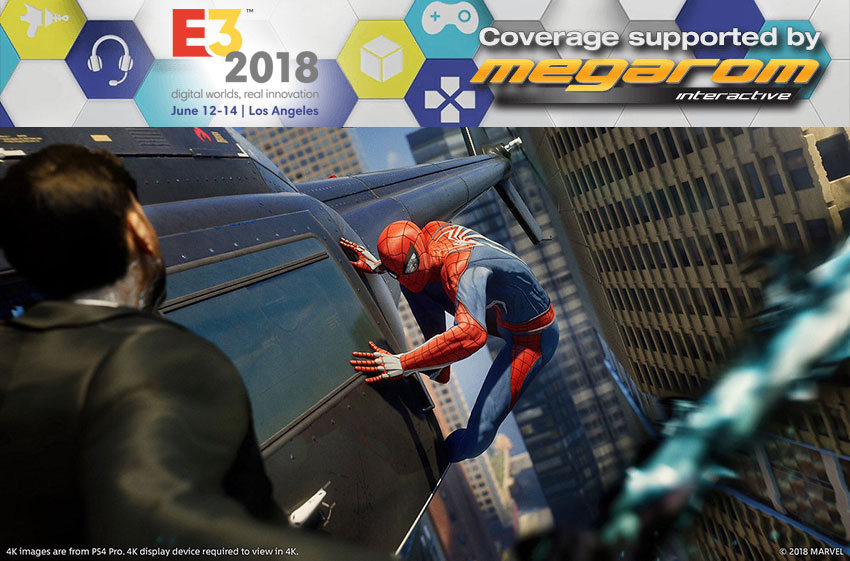 Sony wasted no time in bringing out the big guns at E3 by kicking off its conference with The Last of Us 2, and with such an impressive start, it needed something equally huge to close out proceedings. And oh my hairy arachnid butt, did Marvel's Spider-Man deliver on that goal!
Insomniac Games' new take on the Wall-Crawler got a brand new look with an extensive gameplay trailer that featured Spidey trying to stop a mass supervillain breakout on super-prison The Raft. Spoiler alert: Things do not go well for him. They go damn well for us though as this game is looking absolutely stunning right now, from silky smooth city traversal to the combo-tastic action that mixes punches and kicks with superpowers. Check it out below.
Oof. I am still recovering from how great that looked. The Electro chase sequence alone was worth the price of admission. I also liked that this trailer is essentially teasing the debut of a new Sinister Six – the classic team of Spidey archenemies – consisting of Mr. Negative, Vulture, Rhino, Electro, Scorpion and… Well, that final member is the mystery for now. Looking at the traditional comics lineup for the Sinister Six, a safe bet would be a toss-up between Kraven the Hunter or Mysterio. That bright white light is throwing my guesses off track though.
Either way, whoever rounds out this Sinister Six, the rest of the game is looking jaw-dropping enough that this just flew way up my list of hotly anticipated games for this year. Marvel's Spider-Man will be swinging into stores on 7 September 2018.
Last Updated: June 12, 2018