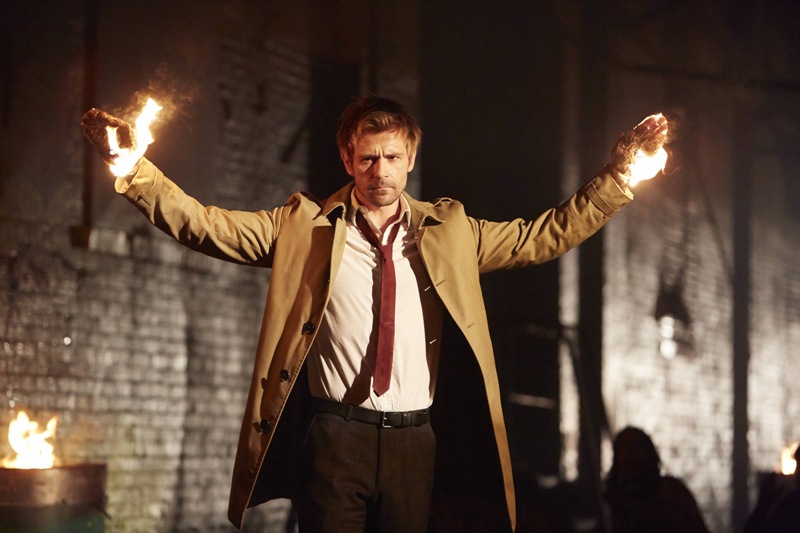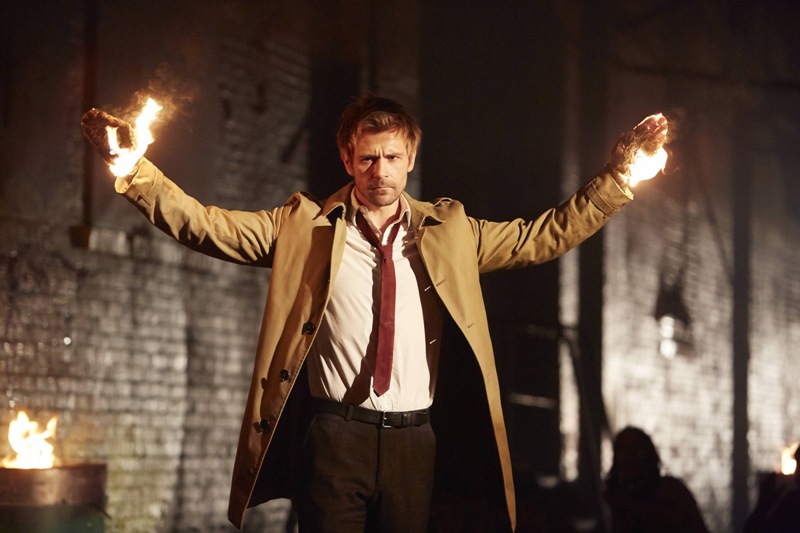 Constantine really was the little show that could. Unfortunately, it just couldn't quick enough. After Keanu Reeves' completely off-canon depiction of the fan-favourite DC Comics/Vertigo occult master/demon hunter John Constantine in the 2005 movie, fans – myself included – were blown away by English actor Matt Ryan's pitch-perfect version in the 2014 NBC series. Unfortunately for Ryan, the rest of the Constantine show didn't quite match up to that.
At least not initially, as it got off to a rocky start. But as the show went along it started finding its groove and delivering on exactly the type of supernatural thrills and chain-smoking magical snark we had hoped for. And then it got cancelled. Fans petitioned like crazy to revive the show, but no luck. It took Stephen Amell, star of CW's Arrow, to get some reprieve as he convinced the powers that be to have Ryan reprise his character for two episodes on his show, officially making Constantine a part of the CW DC Universe (or Arrowverse as it's become known) in the process.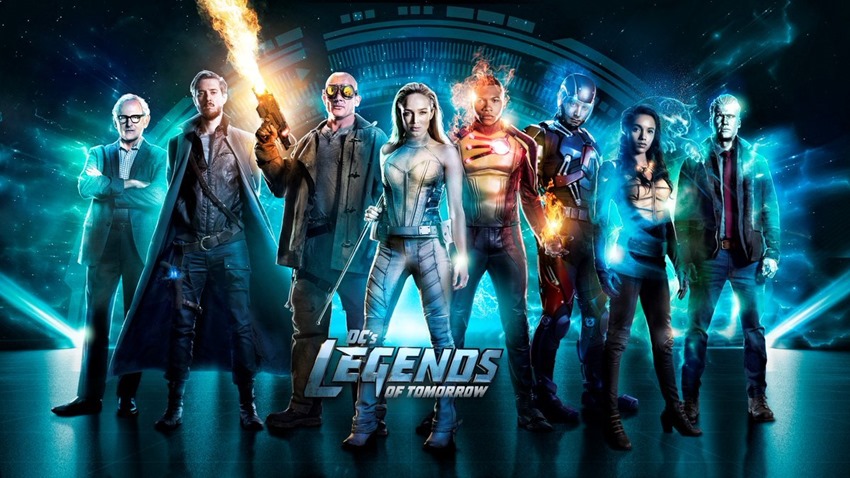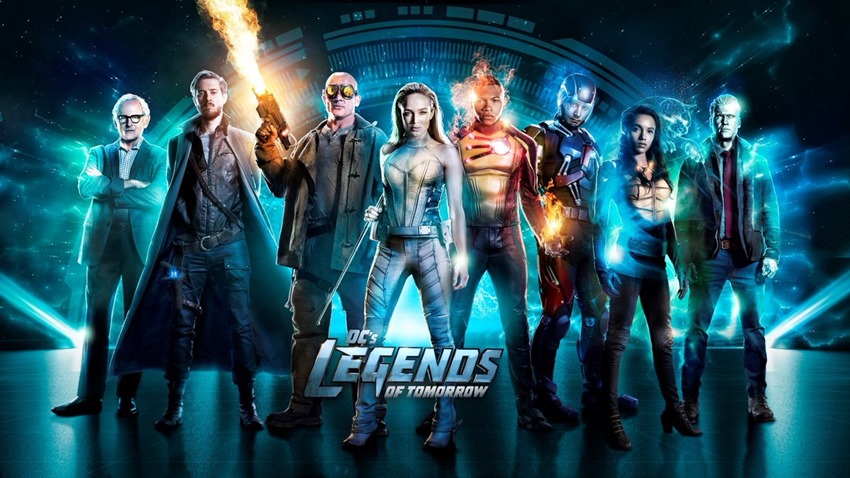 And it appears that was not the last we saw of Ryan's John Constantine as it has now been confirmed that the character will also be appearing in the upcoming third season of DC's Legends of Tomorrow, the superhero team-up show that spun off from Arrow and sister series The Flash. While talking to Rotten Tomatoes about what's to come for the show, executive producer Phil Klemmer casually dropped in the reveal among some other cool sounding adventures for the time-travelling team.
"We get Billy Zane and the circus [in the second episode]; we get a little Julius Caesar on the beach in Aruba in the premiere. We meet [new team member] Zari in this sort of dystopian future. We get to do a little Amblin alien episode back in the '80s; we do some Jack the Ripper Victorian London; Golden Age of Hollywood; John Constantine doing an exorcism."
Billy Zane and the circus? Say what now?! Legends of Tomorrow really found its stride in the show's second season, fully leaning into the fun tone of its premise of misfits travelling the time stream and ditching much of the soppy soap operatics that bogged down its fellow CW series. And it seems that Constantine will be fitting right into that anything-goes craziness, as Klemmer revealed the details of his two-episode appearance in a follow-up interview with THR.
As for the character of Constantine, we knew that an alienated, chain-smoking, bisexual, world-weary demonologist would feel right at home among our Legends. His appearance in Episode 310 will involve the following: a revisiting of Arrow Season 4 and the events following that season's finale episode; a confrontation with this season's Big Bad on Legends — the name we've only heard whispered until now, Mallus; some hot sex — something that has been in short supply on the Waverider thus far in Season 3; and Damien Darhk (Neil McDonough), because how can you do an episode about dark magic and not have Damien Darhk? More than anything, the episode promises to be scary as you know what — tonally it's The Exorcist meets One Flew Over The Cuckoo's Nest. Demonic possession in a mental institution, what's not to love?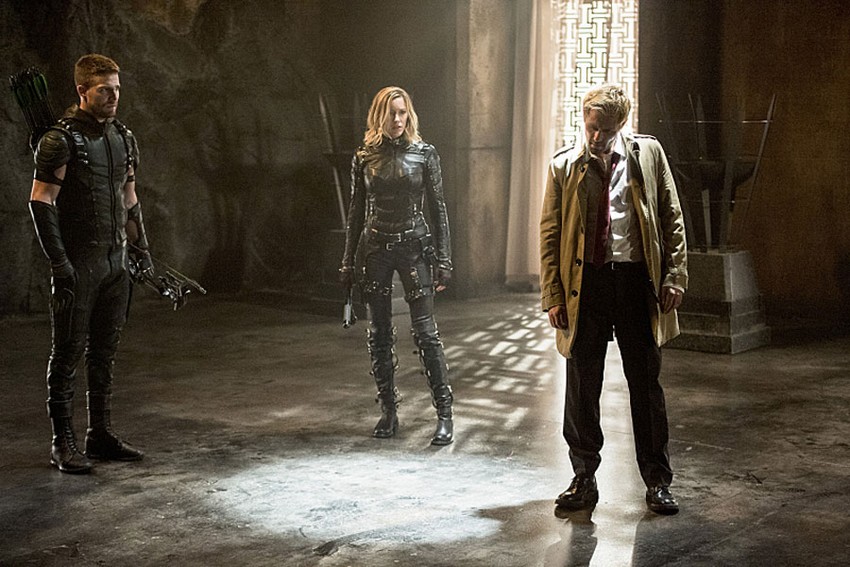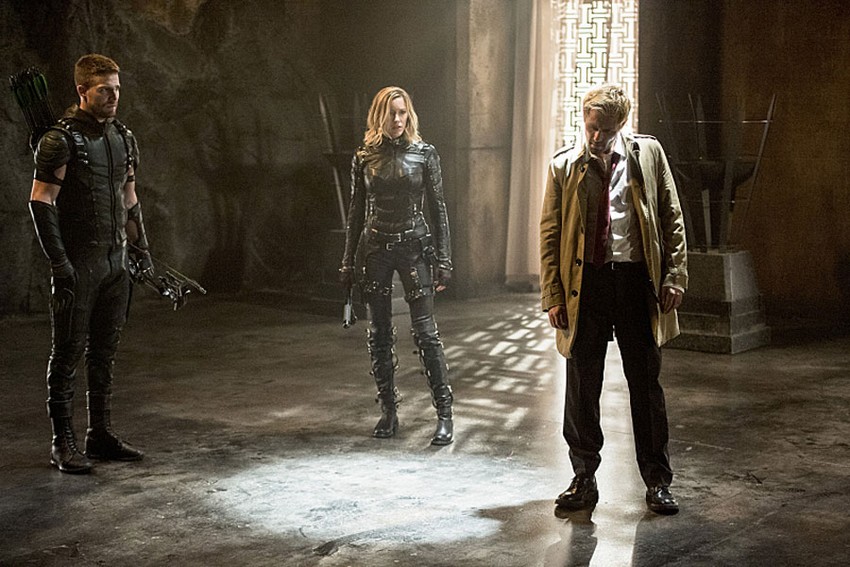 That all sounds like one hell of a good time to me! Constantine, of course, has a very direct link to the Legends already, as he was the one that helped to reunite current team leader Sara Lance (Caity Lotz) with her soul (and thus her humanity) after her resurrection via the Lazarus Pit left her as a feral killing machine. With this "Mallus" being hinted at being a supernatural enemy, it only makes sense that Sara would call on Constantine's services again.
Klemmer continued explaining that "Having Matt Ryan reprise his iconic — dare we say legendary — role of John Constantine on Legends is something that [executive producer] Marc [Guggenheim] and I have been working toward since season one, and now the stars have finally aligned". The two producers have been hard at work planning CW's planned four-way Arrowverse crossover between Arrow, The Flash, Legends of Tomorrow and Supergirl (the latter technically exists in a different universe, but thanks to The Flash's alternate universe hopping, she's been able to interact with everybody else) which he describes as "no joke the most ambitious bit of network TV that four shows have ever had the audacity and insanity to endeavor".
That is scheduled to happen later this year, closing out the respective shows' mid-season. When the shows return in 2018 though, Klemmer and Guggenheim wanted to make an "equally exciting" second-half debut and that's when they thought of Ryan's John Constantine. Personally, I'm damn glad they did and can't wait to see how he interacts with the rest of the heroes. DC's Legends of Tomorrow kicks off its third season tonight in the US.
Last Updated: October 10, 2017