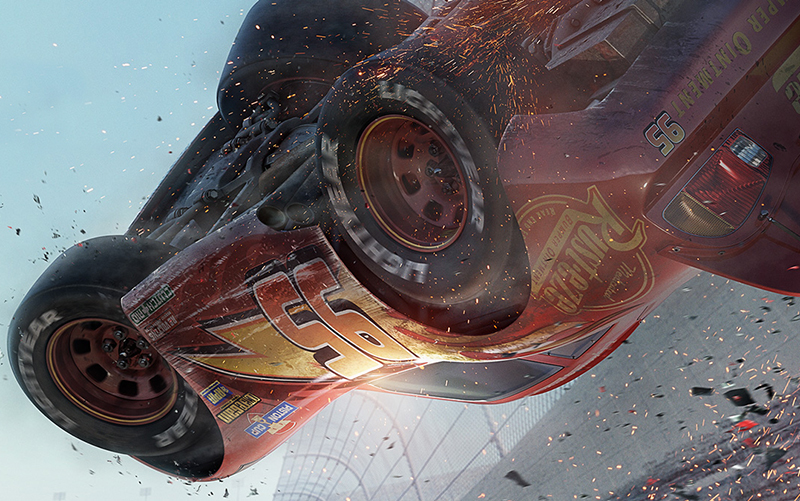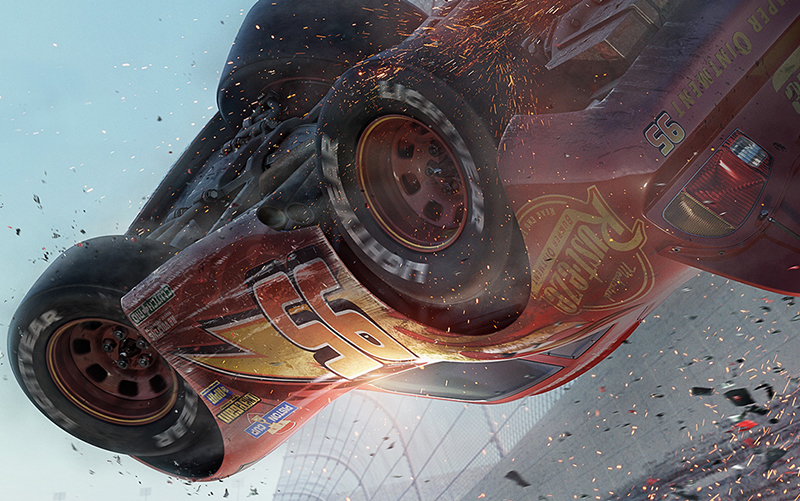 Pixar makes incredible movies that can be appreciated by children for the colourful and lovable characters, but also by adults for their rich themes and depth of storytelling. And they also make those Cars movies. No offense to them (or anybody that enjoyed them), but the first two Cars films just felt like nothing more than a brightly coloured reason to get kids to want Happy Meals and merchandised lunchboxes. Cars 3 though? This is looking like a whole other beast!
We got a glimpse of things taking a much more dramatic turn in the film's first teaser trailer, and Pixar are doubling down on that dark-drama feel with a new trailer that sees fan-favourite racer Lightning McQueen going through some proper self doubt – and a horrific accident – when he goes anthropomorphized racing car face to face with new rival Jackson Storm!
Blindsided by a new generation of blazing-fast racers, the legendary Lightning McQueen (voice of Owen Wilson) is suddenly pushed out of the sport he loves. To get back in the game, he will need the help of an eager young race technician, Cruz Ramirez, with her own plan to win, plus inspiration from the late Fabulous Hudson Hornet and a few unexpected turns. Proving that #95 isn't through yet will test the heart of a champion on Piston Cup Racing's biggest stage!
Well, damn. I guess I'm actually interested in this now.
Cars 3 sees the return of Luke Wilson as the voice of Lightning McQueen while Armie Hammer and Cristela Alonso voices newcomers Jackson Storm and Cruz Ramirez respectively. It is scheduled for release on June 16, 2017.
Last Updated: January 10, 2017