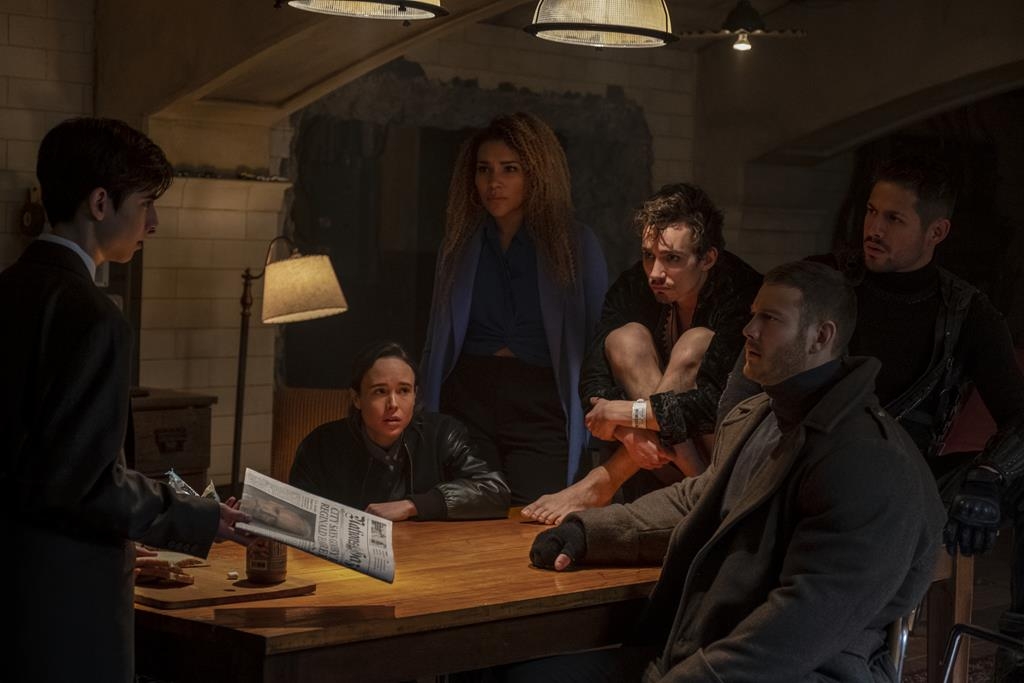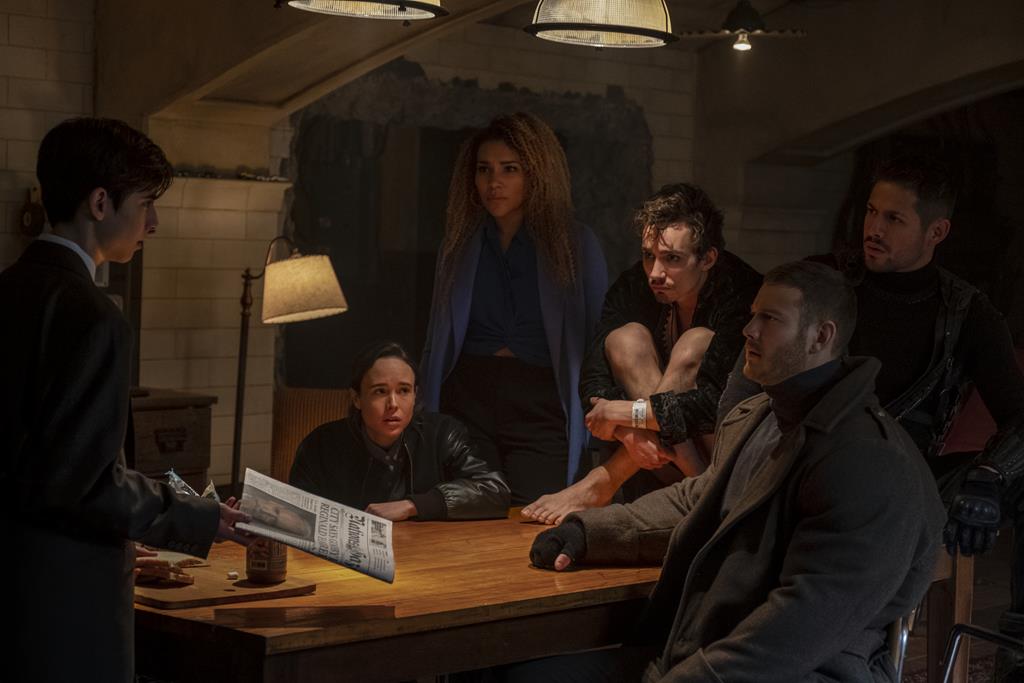 If you haven't yet had a chance to pick up the excellent graphic novel The Umbrella Academy from Dark Horse yet, go now. I'll wait until you get back. Go on.
Okay, great, now that you've read it and agree that it's totally amazing but absolutely bonkers (and, honestly, what else would you expect from a graphic novel created by My Chemical Romance front-man Gerard Way), you can sit yourselves down for a first taste of the live-action stars of the upcoming Netflix adaptation.
Netflix has recently revealed some character posters showing off the super-heroic, super-dysfunctional Hargreeves family members. Check them out in the gallery below.
In addition to the family antics, we also have some behind-the-scenes production stills which also show Mary J. Blige as Cha-Cha, the ruthless assassin and Cameron Britton as her partner, Hazel.
Also starring in The Umbrella Academy are Ellen Page, Tom Hopper, David Castañeda, Emmy Raver-Lampman, Robert Sheehan, Aidan Gallagher, Colm Feore, Adam Godley, John Magaro, Ashley Madekwe and Kate Walsh.
Produced by Universal Cable Productions for Netflix, The Umbrella Academy also has Steve Blackman (Fargo, Altered Carbon) serving as executive producer and showrunner, with additional executive producers Bluegrass Television and Mike Richardson and Keith Goldberg from Dark Horse Entertainment. Gerard Way serves as co-executive producer.
Due to be released in February 2019, The Umbrella Academy will be 10, one-hour long episodes.
On the same day in 1989, forty-three infants are inexplicably born to random, unconnected women who showed no signs of pregnancy the day before. Seven are adopted by Sir Reginald Hargreeves, a billionaire industrialist, who creates The Umbrella Academy and prepares his "children" to save the world. But not everything went according to plan. In their teenage years, the family fractured and the team disbanded. Now, the six surviving thirty-something members reunite upon the news of Hargreeves' passing. Luther, Diego, Allison, Klaus, Vanya and Number Five work together to solve a mystery surrounding their father's death. But the estranged family once again begins to come apart due to their divergent personalities and abilities, not to mention the imminent threat of a global apocalypse.
Last Updated: October 11, 2018