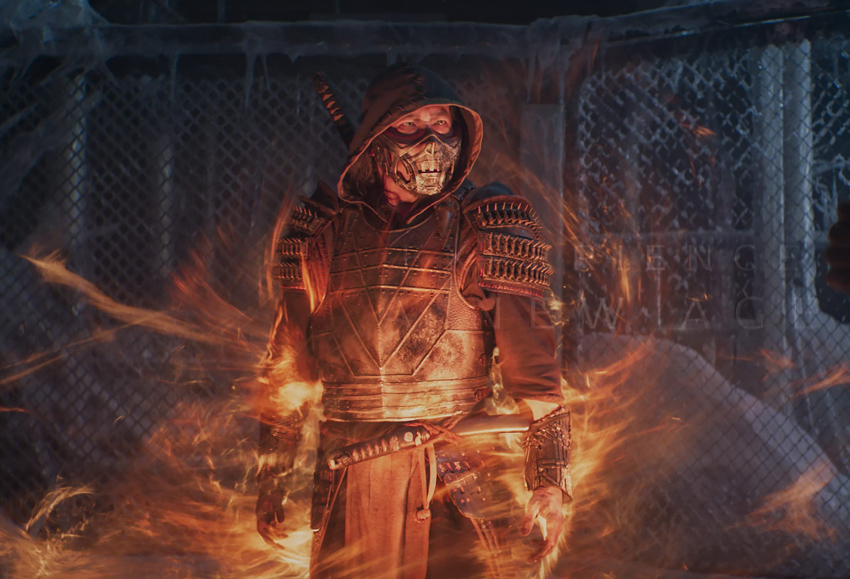 Sorry, folks. Looks like we're going to have to wait a little longer for the hotly-anticipated Mortal Kombat movie adaptation to GET OVER HERE! The upcoming R-rated video game movie was originally supposed to drop in March of this year but was pushed back by Warner Bros. to 16 April as part of a reshuffle of the studio's lineup due to the COVID-19 pandemic causing havoc at cinemas. Now Deadline has revealed that WB is delaying Mortal Kombat again… but only by one week!
The bloody action movie is now set to debut in cinemas and on HBO Max in the US on 23 April 2021. That's not too much of a disruption. In fact, a delay of just a week is a little weird as production issues should have impacted it much more severely. So why has WB only bumped a little bit? Well, you can blame a certain angry lizard and monkey and their fighting.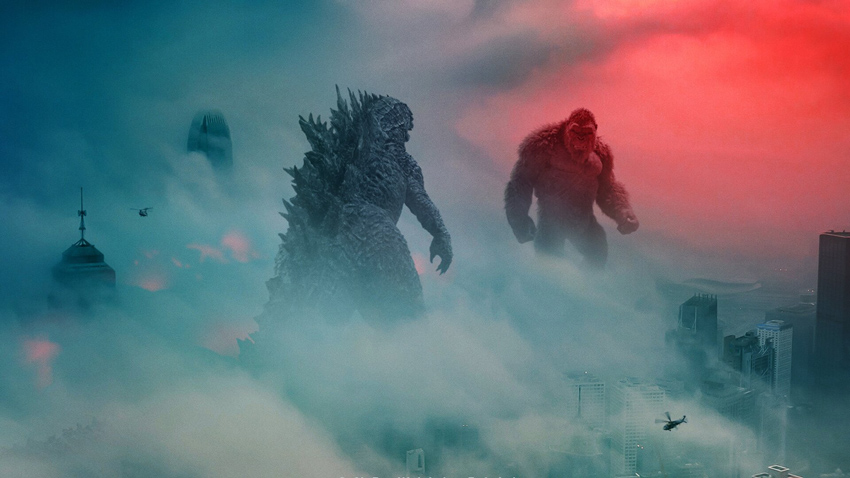 As we reported on Monday, Godzilla vs. Kong had a huge international box office opening this weekend past, thanks to a big $70.3 million debut in China. After just a few days, WB's kaiju blockbuster is currently sitting on a total of $123.1 million, which already eclipses the entire international box office run of Wonder Woman 1984, the studio's last big blockbuster opening. Godzilla vs. Kong stomps into US cinemas and HBO Max later today and while it probably won't be as successful, purely because the US is still very much in a much worse position than some international markets when it comes to COVID-19, WB still wants to give the movie all the opportunities it can to keep up this momentum and earn that moola.
And that means not competing with itself by having Mortal Kombat going toe-to-toe with Godzilla vs. Kong just two weeks after the latter's release. Especially since Mortal Kombat has massive hype at the moment with its debut trailer smashing viewership records for R-rated trailers when it dropped. It could be argued though that Mortal Kombat's ultra violent action would ensure that there would be separate audiences for these two films, but there is definitely a huge overlap of fans. After all, whether it's giant radioactive monsters punching each other or supernatural ninjas punching each other, we just like to watch movies about punching, okay?!
Mortal Kombat is being directed by Simon McQuoid and penned by Greg Russo and Dave Callaham. The film stars Lewis Tan, Jessica McNamee, Josh Lawson, Tadanobu Asano, Mehcad Brooks, Ludi Lin, Chin Han, Joe Taslim, and Hiroyuki Sanada. Here's the official synopsis.
In Mortal Kombat, MMA fighter Cole Young, accustomed to taking a beating for money, is unaware of his family's heritage – or why Outworld's Emperor Shang Tsung has sent his best warrior, Sub-Zero, an otherworldly Cryomancer, to hunt Cole down. Fearing for his family's safety, Cole goes in search of Sonya Blade at the direction of Jax, a Special Forces Major who bears the same strange dragon marking that Cole was born with. Soon, he finds himself at the temple of Lord Raiden, an Elder God and protector of Earthrealm, who grants sanctuary to those who bear the mark. Here, Cole trains with experienced warriors Liu Kang, Kung Lao, and rogue mercenary Kano, as he prepares to stand with Earth's greatest champions against the enemies of Outworld in a high stakes battle for the universe. But will Cole be pushed hard enough to unlock his arcana – the immense power from within his soul – in time to save not only his family, but to stop Outworld once and for all?
Last Updated: March 31, 2021