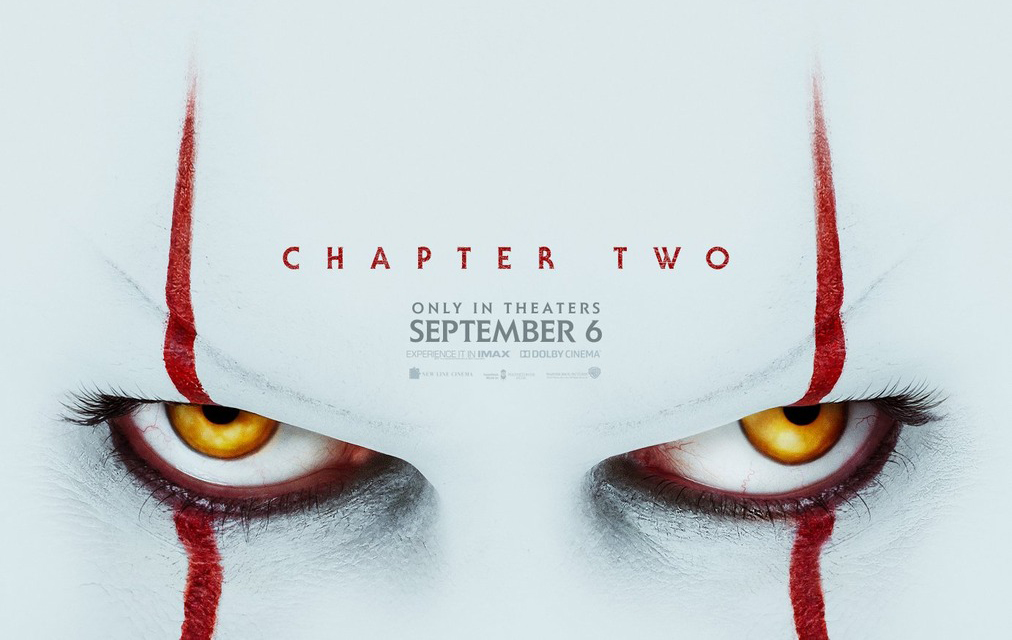 I'm SO EXCITED to watch IT: Chapter 2 this weekend! I loved the first film and, while the second might not be hitting the same highs, I'm still very keen for the conclusion. And I'll also finally be able to read the book.
---
IT: Chapter 2
Age Restriction: 18 H L P V
Evil resurfaces in Derry as director Andy Muschietti reunites the Losers Club in a return to where it all began with "IT Chapter Two," the conclusion to the highest-grossing horror film of all time. Twenty-seven years after the Losers Club defeated Pennywise, he has returned to terrorize the town of Derry once more. Now adults, the Losers have long since gone their separate ways. However, kids are disappearing again, so Mike, the only one of the group to remain in their hometown, calls the others home. Damaged by the experiences of their past, they must each conquer their deepest fears to destroy Pennywise once and for all…putting them directly in the path of the clown that has become deadlier than ever.
What Critical Hit has to say (7/10)
It: Chapter Two is definitely not a terrible sequel and has a lot going for it – sometimes too much as it stretches out its running time – but with a lighter tone and poorer character writing, it doesn't quite reach the horrific heights of the first film.
Rotten Tomatoes: 67% (Fresh)
Metacritic: 59 (Mixed or Average Reviews)
---
After the Wedding
Age Restriction: 13 D L
Isabel (Michelle Williams) has dedicated her life to working with the children in an orphanage in Calcutta. Theresa (Julianne Moore) is the multimillionaire head of a media company who lives with her artist husband (Billy Crudup) and their twin boys in New York. When word comes to Isabel of a mysterious and generous grant for the financially struggling orphanage, she must travel to New York to meet the benefactor–Theresa–in person.
Rotten Tomatoes: 43% (Rotten)
Metacritic: 51 (Mixed or Average Reviews)
---
Back of the Moon
Age Restriction: 18 D L N P S SV V
28 July 1958. Badman, an intellectual and the leader of the most powerful gang in Sophiatown, lives life on his own terms in this crazy, cosmopolitan, half-demolished ghetto on the edge of Johannesburg. The gorgeous Eve Msomi, a torch-singer on the brink of an international career, is giving her last concert in the local hall before she travels to London. Tomorrow, legions of police will force the residents of Gerty street out of their homes and they will be trucked to a desolate township, 15km out of the city. Refusing to face the bleak reality of black South African life, Badman has decided that he will fight to the death for his home. But fate thrusts Eve Msomi, whom he has loved from a distance, into his orbit. And, on this night that bears this beautiful encounter, Badman's gang, The Vipers, sensing his vulnerability, turns on them both.
---
Poppie Nongena
Age Restriction: 13 D L P V
Poppie Nongena tells the moving story of a South African isiXhosa mother, whose life revolves around finding stability for her family during a period of insufferable upheaval in the country when African women were forced, by arrests, fines and forced removal, to leave their homes and resettle in remote areas designated as black homelands.
---
For more information about the age restrictions, click here.
Last Updated: September 6, 2019