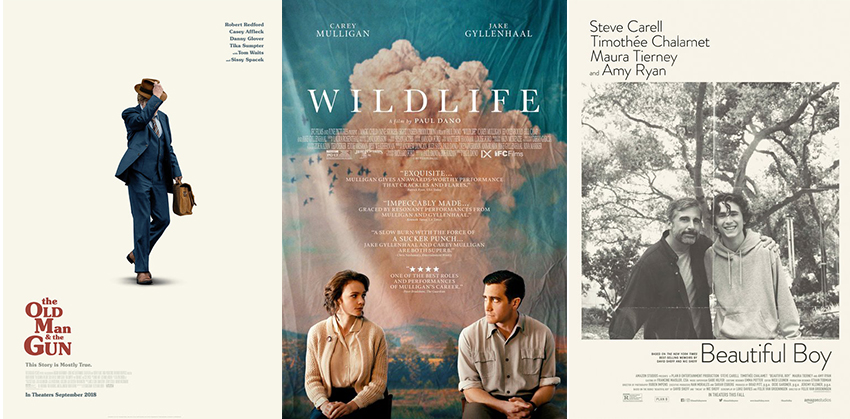 Besides for one action packed, Die Hard knock-off, this week's new cinema releases are all indie darlings. Looks like awards season is starting early this year
The Old Man and the Gun
Age Restriction: 10-12 PG L
Forrest Tucker (Robert Redford) has been on the wrong side of the law since he was a teen. He grew into a career bank robber who broke out of prison 18 times, including a daring escape from San Quentin at age 70. The film covers his twilight years, and an unprecedented string of daring heists that confound authorities and enchants the public. Wrapped up in this chase are a detective (Casey Affleck) who becomes captivated with Forrest's commitment to his craft, and a woman (Sissy Spacek) who loves him in spite of his chosen profession.
Marking the departure of a Hollywood great, The Old Man & The Gun is a unique story bolstered by a unique method of storytelling. A dawdling script and the odd performance are not enough to derail what is a relaxed and pleasant ride of a film, just like its main character.
Critical Hit: 9/10
Rotten Tomatoes: 92% (Certified Fresh)
Metacritic: 80 (Generally Favourable Reviews)
Beautiful Boy
Age Restriction: 16 D IAT L S
Based on the best-selling pair of memoirs from father and son David and Nic Sheff, Beautiful Boy chronicles the heartbreaking and inspiring experience of survival, relapse, and recovery in a family coping with addiction over many years.
Beautiful Boy is a well-directed and well-acted depiction of a parental relationship shattered by the use of narcotics for no substantive reason, as is a case rarely shown on the big screen. Even if it leaves you with no impact on the concerned subject matter.
Critical Hit: 6.5/10
Rotten Tomatoes: 67% (Fresh)
Metacritic: 63 (Generally Favourable Reviews)
Final Score
Age Restriction: 16 L V
After deadly terrorists abduct his niece at a soccer match, an ex-soldier with lethal fighting skills (Dave Bautista) wages a one-man war to save her and prevent mass destruction.
Despite being endlessly derivative, Dave Bautista's natural appeal and charisma make Final Score worth watching. It's pure escapism with well-coordinated action.
Rotten Tomatoes: 75% (Fresh)
Metacritic: 53 (Mixed or Average Reviews)
Wildlife
Age Restriction: 16 D L S V
14-year-old Joe is the only child of Jeanette and Jerry—a housewife and a golf pro—in a small town in 1960s Montana. Nearby, an uncontrolled forest fire rages close to the Canadian border, and when Jerry loses his job—and his sense of purpose—he decides to join the cause of fighting the fire, leaving his wife and son to fend for themselves. Suddenly forced into the role of an adult, Joe witnesses his mother's struggle as she tries to keep her head above water.
Wildlife's portrait of a family in crisis is beautifully composed by director Paul Dano — and brought brilliantly to life by a career-best performance from Carey Mulligan.
Rotten Tomatoes: 94% (Certified Fresh)
Metacritic: 80 (Generally Favourable Reviews)
For more information about the age restrictions, click here.
Last Updated: January 11, 2019