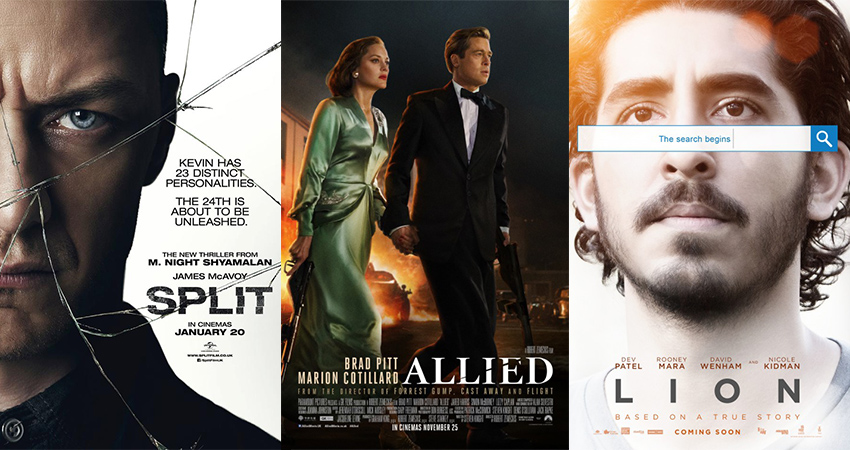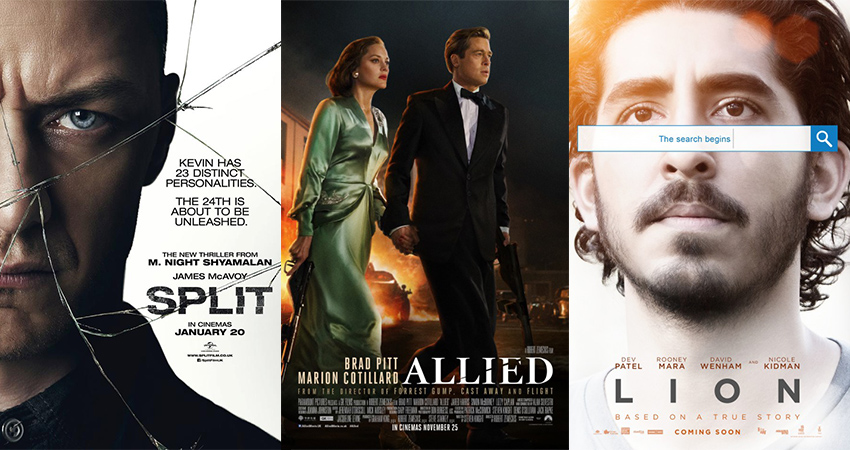 M. Night Shyamalan has been playing the long game. He made us all believe he was a terrible director, then BAM! Plot twist, he's actually still good. Who'd have thought?
Alongside Split, here are the other movies out in cinemas today.
Split
Age Restriction: 13 V
Though Kevin (James McAvoy) has evidenced 23 personalities to his trusted psychiatrist, Dr. Fletcher (Betty Buckley), there remains one still submerged who is set to materialize and dominate all the others. Compelled to abduct three teenage girls led by the willful, observant Casey (Anya Taylor-Joy), Kevin reaches a war for survival among all of those contained within him—as well as everyone around him—as the walls between his compartments shatter apart.
It's great to hear that Split is such a fantastic return to form for M. Night Shyamalan. Unfortunately, by commanding our respect again, we can't make up funny names for him anymore. At least Split makes up for the last few terrible films in his filmography. It's a Shyamalan film through and through, so suspend your disbelief and prepare for the twists. At least this time, that's a good thing.
Critical Hit: 8/10
Rotten Tomatoes: 80%
Metacritic: 70
Book at Nu Metro or Ster Kinekor (2D)
Allied
Age Restriction: 13 L S V
Allied is the story of intelligence officer Max Vatan (Brad Pitt), who in 1942 North Africa encounters French Resistance fighter Marianne Beausejour (Marion Cotillard) on a deadly mission behind enemy lines. Reunited in London, their relationship is threatened by the extreme pressures of the war.
Speaking of twists, Allied is another movie that you're not quite sure where it's going. It might not have Shyamalan levels of plot misdirection, instead it just keeps changing direction entirely. In one part it's a glossy espionage romance, then suddenly it's a dour thriller. In this case, unpredictability is not such a good thing, but Marion Cotillard's excellent performance keeps it from being a let-down.
Critical Hit: 7/10
Rotten Tomatoes: 61%
Metacritic: 60
Book at Nu Metro or Ster Kinekor (2D)
Lion
Age Restriction: 10-12 PG
A five-year-old Indian boy gets lost on the streets of Calcutta, thousands of kilometers from home. He survives many challenges before being adopted by a couple in Australia; 25 years later, he sets out to find his lost family.
When I hear movies described as "bittersweet", "uplifting", "courageous" and "determined" around this time of year, my mind immediately jumps to "Oscar-bait". I don't know if I'm right or not yet, as the Academy Award nominations are only being announced on the 24th of January. I'll have to see if my predictions are correct. In the meantime, Lion is a bittersweet, uplifting story about courage and determination. Obviously.
Rotten Tomatoes: 88%
Metacritic: 70
Book at Nu Metro or Ster Kinekor (2D)
For more information about the age restrictions, click here.
Last Updated: January 20, 2017