Quick, what's the most dangerous city on Earth? If you said Caracas over in Venezuala, you'd be completely right except for the part where you're totally wrong. Because there is no other destination on the planet that is more feared than being booked on a first-class flight to Brock Lesnar's Suplex City.
Since he returned to the WWE back in 2012, Lesnar has been a relentless tour agent of that metropolis, introducing dozens of superstars to it on a face-first basis. And the original beast machine is headlining WWE 2K17 as its cover star this year. Here's said cover: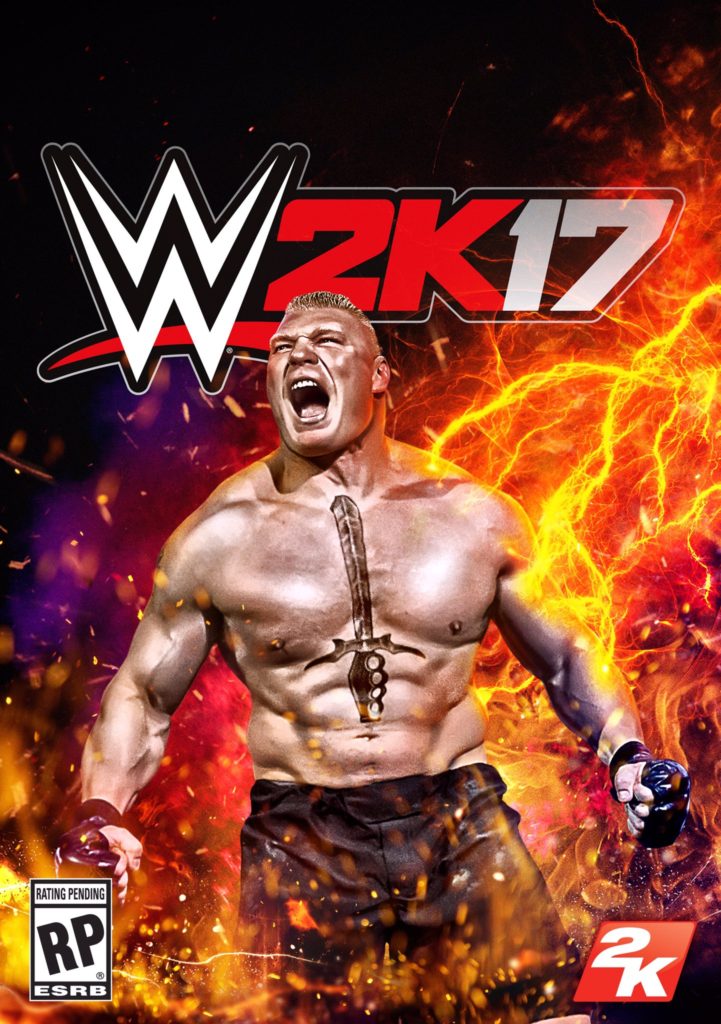 So what's all the fuss about a WWE 2K17 cover then? Simple: It's a showcase of which superstar in the industry is getting a proper digital trip down memory lane as players get to relive all the highlights of a career that left so, so many superstars demolished like the promises of a Brexit Leave campaign.
"Ladies and gentlemen, my client has truly conquered everything in his path, and unleashing Suplex City through WWE 2K17 will be no different," Paul Heyman said in the press release that I'm liberally copying and pasting from.
As the advocate for Brock Lesnar, I can assure you his embodiment of unadulterated excellence, combined with a Beast's desire to CONQUER all platforms in the gaming world, will make for a video game and supporting campaign that fans will embrace and absolutely cannot ignore this year.
"Brock Lesnar's unmistakable talent, no-holds-barred mentality and unequivocal determination perfectly complement 2K's commitment to authentically represent WWE at the absolute highest level," Vice President of Marketing at 2K Chris Snyder added.
With Suplex City as the ultimate backdrop and the 'Beast Incarnate' in charge, WWE 2K17 will come to life with an incredible roster and to-be-announced features like never before.
WWE 2K17 is out later this year. But will Brock Lesnar be able to overcome the obstacle known as Bad News Bonthuys? Probably, yes. Very easily I'd imagine.
Last Updated: June 27, 2016