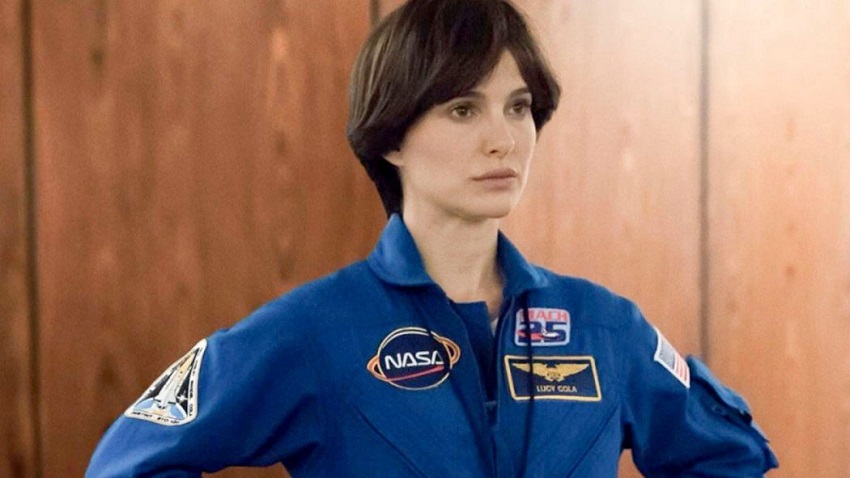 If you've watched even a few minutes of FX's X-Men series Legion you'll know that showrunner Noah Hawley has a rather unique visual style, and he's bringing that aesthetic to his upcoming feature Lucy in the Sky.
It's a trippy drama that stars Natalie Portman (Black Swan) as a NASA astronaut who has an otherworldly experience while on a routine mission. Upon returning to Earth she slowly becomes disconnected from her life and family, feeling that the world is so small and mundane compared to the vastness of space. Her sense of unreality are exacerbated when she begins an affair with a fellow astronaut (Mad Men's Jon Hamm), and is devastated when she discovers that he in turn is cheating on her with another trainee.
Hawley's assembled an all-star cast for this movie as in addition to Portman and Hamm, it also stars Dan Stevens, Zazie Beetz, Pearl Amanda Dickson, Nick Offerman, Tig Notaro, and Ellen Burstyn.
The movie also draws some inspiration from the real world case of former astronaut Lisa Nowak, who in 2007 was arrested on a number charges after attempting to kidnap the girlfriend of another astronaut, William Oefelein, with whom she'd been having an affair. In the case of this movie, this inspiration is also combined with the popular myth that astronauts lose touch with reality and become disconnected from those around them after spending long periods in space.
The plot synopsis is as follows:
In LUCY IN THE SKY, Natalie Portman plays astronaut Lucy Cola, who returns to Earth after a transcendent experience during a mission to space – and begins to lose touch with reality in a world that now seems too small.
Let's take a look:
I love the way Hawley plays with the visuals to emphasize how Cola's sense of reality is slowly fracturing. That, combined with the superb cast, makes this look like an excellent, deliberately-paced drama that's sure to appeal to fans of the genre.
Lucy in the Sky is due for release later this year.
Last Updated: March 20, 2019