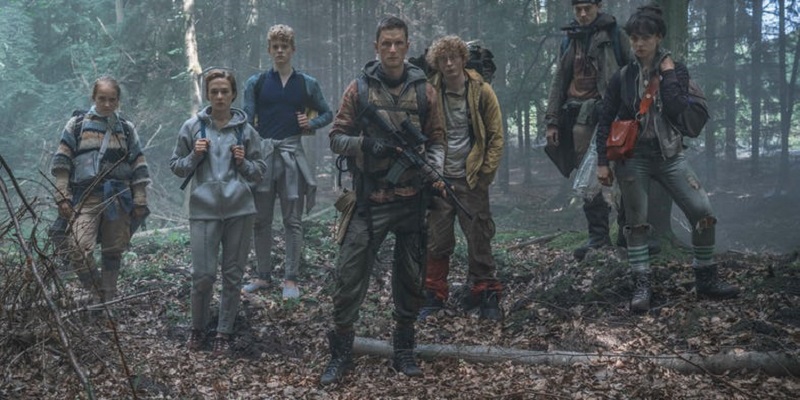 If you thought only the US and the UK were capable of making a high-quality TV series, then think again because this trailer for new Danish series, The Rain, looks as good or even better than anything else on Netflix at the moment. Yes, it's that typical post-apocalyptic setting we've seen far too many times before, but it seems to have a depth and seriousness that is missing from many of the YA -inspired shows that we are getting which make it look all the more exciting and frightening as a result.
The eight-episode series examines two youthful siblings who attempt to survive in post-apocalyptic Scandinavia, both physically and mentally, after the human race has all but been wiped out by a plague carried by the very source that is supposed to give life to the world – rain. The show focuses on identity and fate, as a brother and sister re-enter society after five years in hiding. These characters are neither prepared for life outside the bunker, nor for new societal rules that have now taken shape from the existing survivor and how they've learnt to deal with the extinction of humanity.
It's not all about the intense story though as even the production values of this series look excellent and easily match anything else that bigger budget American shows are able to come out with as this new trailer highlights:
The series will start streaming on Star Wars day, May the 4th on Netflix and is just the start of many more similar shows that will be coming our way from different countries as Netflix looks to expand their international footprint. And if they can all look like this, then I am certainly not complaining.
Now we need to wait for a similarly themed South African based Netflix drama set in Cape Town, called The Drought, about how people become crazy not having water and how they need to hunt it for survival. In other words, a documentary about the regular lives of people in the Mother City.
Last Updated: April 24, 2018