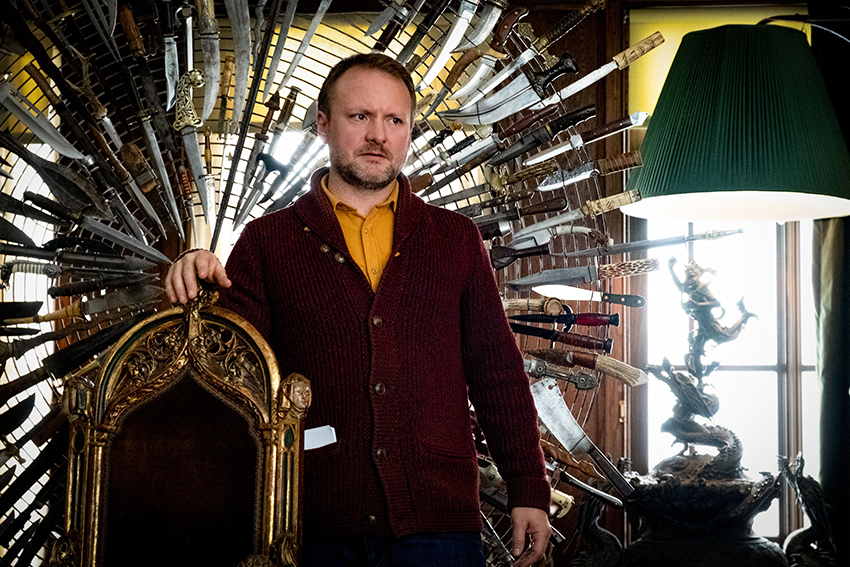 While Netflix may not have pockets quite as deep as Amazon, the world's top streaming platform is still more than ready to drop a small mountain of cash on a production if it means getting it hands on another major arsenal piece for the Streaming Wars. And that's exactly what it did yesterday as Netflix reportedly won a frantic bidding war between studios/streamers and closed a massive deal to acquire two sequels for Knives Out for a massive $450 million, with writer/director Rian Johnson back behind the camera and star Daniel Craig reprising his role as private detective Benoit Blanc.
Deadline first broke the news, claiming that the price tag was $400 million before Variety's further reporting nudged that figure even closer to the half a billion dollars mark. Either way that is a crazy amount of cash. Especially since the first film literally only cost one-tenth of that to make.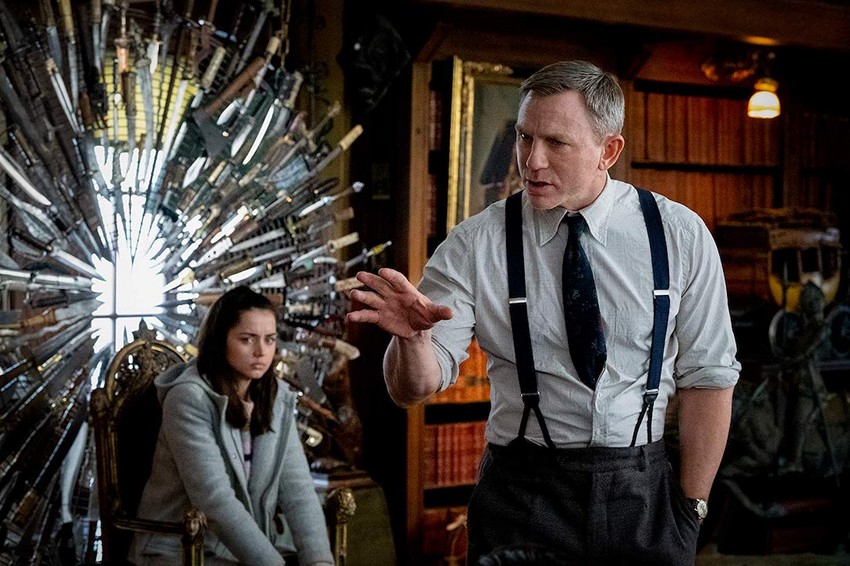 Released in 2019, Knives Out was a $40 million whodunnit thriller in the vein of classic Agatha Christie novels. The film was led by Craig's "gentleman detective" Blanc, complete with a brilliantly over-the-top Kentucky fried Southern accent and affectations, as he solved the murder of the eccentric patriarch of a wealthy dysfunctional family. The star-studded cast playing that family, all of whom were under suspicion, included Chris Evans, Jamie Lee Curtis, Michael Shannon, Don Johnson, Toni Collette, Lakeith Stanfield, Katherine Langford, and Jaeden Martell, with Christopher Plummer playing the deceased victim. Most notably, Ana de Armas had a big breakout playing the family's housekeeper who ends up being a great amateur sleuth (thanks to a unique physical condition that makes it impossible for her to lie) who helps Blanc solve the murder.
The film was a critical smash hit (we damn well loved it!) and went on to earn $311.4 million worldwide, marking it as one of the most successful original, non-franchise Hollywood films in ages. And now it's being turned into a franchise, of course.
For these follow-up films, unfortunately de Armas' breakout fan-favourite character won't be back and this won't be a sequel but rather a completely standalone new story with Craig's Blanc being the only connection. This fits with Johnson's previous statement that he had envisioned Blanc like Agatha Christie's famed literary hero Inspector Poirot, who starred in a series of stories with each being a separate mystery for him to solve.
As to what these new mysteries may be, we had already known about Knives Out 2 as Johnson had reportedly already had an idea for it even before the release of the first film and began writing it early last year. It is being reported that the film will begin shooting in Greece (which is the only clue we have so far as to the story) in the middle of this year with a cast announcement happening soon. Knives Out 3 is a new addition though, and we know nothing about it at this point other than it's apparently coming. What we do know about this deal overall though is that Johnson will retain all creative control (he and producing partner Ram Bergman own the full Knives Out rights even though the first film was produced by MRC Entertainment and distributed by Lionsgate) and there are no budget stipulations for this sequels.
Last Updated: April 1, 2021