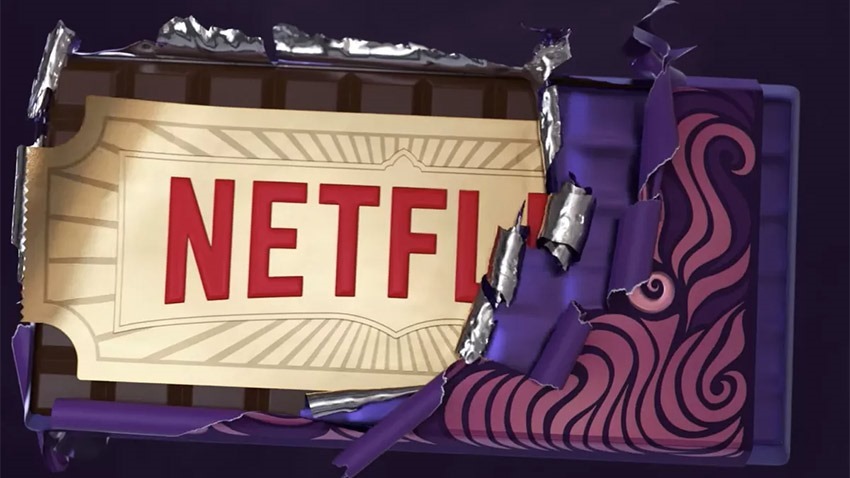 I am tired as hell this morning, but instead of being the grumpy git I usually am, I have an indelible smile on my face. The reason for my lassitude is a late night, spent watching the extraordinary Matilda: The Musical, currently on at Monte Casino's Teatro. If you live in or around Johannesburg and have yet to see it, do try to catch it before it moves on to Cape Town's Artscape Theatre next month. The play, written by David Kelly and featuring brilliant songs by the incomparable Tim Minchin is a delight. It is of course, based on the book by beloved children's author Roald Dahl.
The play was a reminder of exactly why Dahl and his imaginative works are still so popular with children today. Now there's word that Netflix plans to bring that imagination to life in a new animated series. Netflix will be bringing stories based on "Charlie and the Chocolate Factory," "Matilda," "The BFG," "The Twits" and more to the small screen. In a statement, the streaming company has said that it "intends to remain faithful to the quintessential spirit and tone of Dahl while also building out an imaginative story universe that expands far beyond the pages of the books themselves."
The series has the blessing of Dahl's family.
"Our mission, which is purposefully lofty, is for as many children as possible around the world to experience the unique magic and positive message of Roald Dahl's stories," said Dahl's widow Felicity Dahl. "This partnership with Netflix marks a significant move toward making that possible and is an incredibly exciting new chapter for the Roald Dahl Story Co."
These won't just be straight adaptations of the books, but instead will build an expanded "Story Universe"
"Immersing ourselves in the extraordinary worlds of Roald Dahl stories has been an honor and a massive amount of fun, and we are grateful for the trust the Roald Dahl Story Co. and the Dahl family have placed in our team to deliver more moments of shared joy to families around the world," added Melissa Cobb, vice president of kids and family content at Netflix. "We have great creative ambition to reimagine the journeys of so many treasured Dahl characters in fresh, contemporary ways with the highest quality animation and production values."
It starts production next year. There's no release date yet, but the deal includes quite a few of Dahl's works:
"Charlie and the Chocolate Factory"
"Matilda"
"The BFG"
"The Twits"
"Charlie and the Great Glass Elevator"
"George's Marvellous Medicine"
"Boy – Tales of Childhood"
"Going Solo"
"The Enormous Crocodile"
"The Giraffe and the Pelly and Me"
"Henry Sugar"
"Billy and the Minpins"
"The Magic Finger"
"Esio Trot"
"Dirty Beasts"
"Rhyme Stew"
Conspicuous by their absence are James and the Giant Peach and Fantastic Mr. Fox, but they were both made into feature-length stop-motion movies.
Last Updated: November 28, 2018