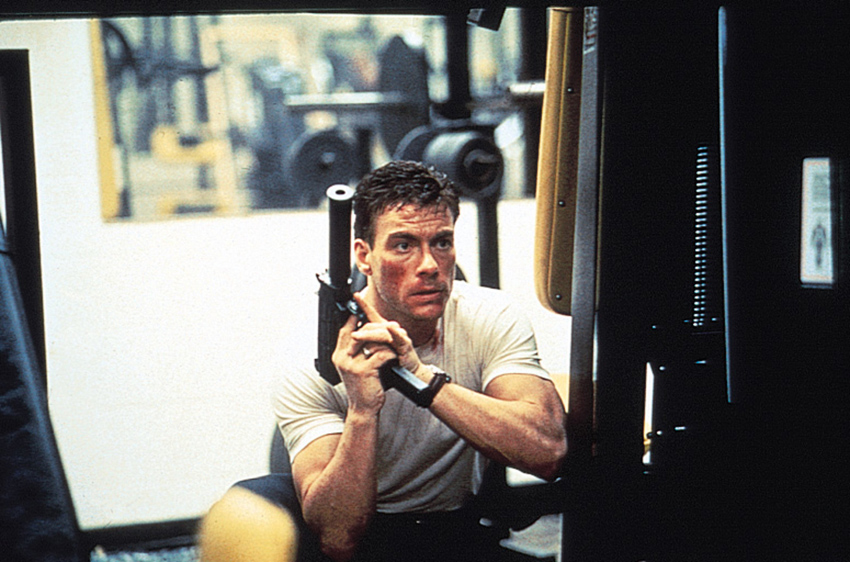 How's this for coincidence? This weekend past I was at my folks' place and randomly channel-hopping on DSTV when I stumbled across Sudden Death. Directed by B-action movie maestro Peter Hyams in 1995, this Die Hard knockoff sees Jean-Claude Van Damme, at the height of his action hero status, starring as a firefighter who has to foil an assassination plot when the ice hockey match he's taken his son to gets taken over by a group of terrorists out to kill the US Vice President who is also in attendance.
Watching it again for the first time in decades reiterated the fact that this movie was every bit as tropey and cheesy as you would expect from a 90s Van Damme movie, but it was also a surprisingly fun bit of action escapism with a gloriously scenery-chewing turn from Powers Boothe as the leader of the baddies. Of the many "Die Hard but in a [INSERT LOCATION/SITUATION OF CHOICE HERE]" films that we got back then, Sudden Death actually stands out as one of the more successful facsimiles. So, of course, we're getting a remake with Netflix teaming up with Universal 1440 to do the reviving. Relative newcomer Dallas Jackson – he's only directed Blumhouse's little-seen horror Thriller last year – has been tapped to helm this remake, imaginatively titled Welcome to Sudden Death.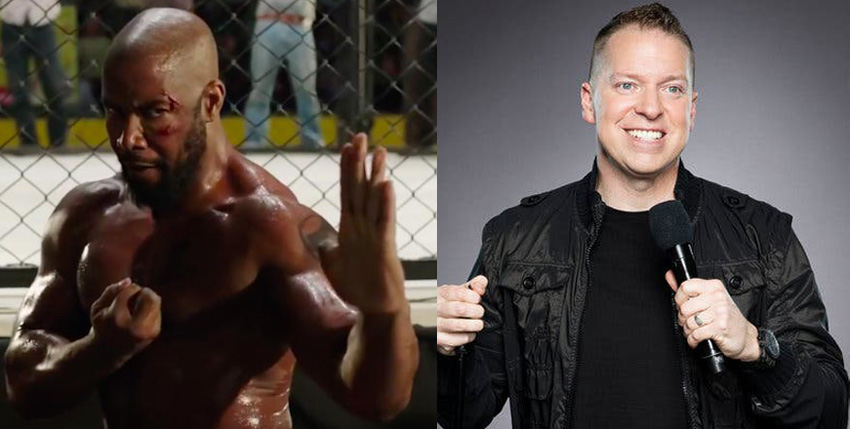 This time around though, the filmmakers are putting a "comedic twist" on affairs with martial arts action man Michael Jai White and comedian Gary Owen starring as an odd couple pairing. There's no word yet on how the story (which wasn't exactly Pullitzer Prize-winning writing) has been changed to accommodate this, but Jackson is clearly excited about his vision for the film
I'm such a huge fan of martial-arts films I couldn't pass up the opportunity to reboot this cult classic with Universal 1440. Michael Jai White and Gary Owen are both at the top of their game right now and an on-screen dream team. We're having a blast making this movie and putting a twist on the buddy-action genre. I can't wait for the world to see what we're cooking!
I'm not sure the world actually needs a Sudden Death remake though (or that anybody ever asked for one), and especially not one playing it all up for laughs. But while I've never seen any of Owen's work, White is a very accomplished on-screen action star and he proved in Black Dynamite his comedic chops are every bit as good as his karate chops. I don't expect Jackson to take things anywhere close to that level of slapstick absurdity, but if we have to get this movie then I guess I could think of worse ideas. And at least we won't have to fork out the price of a movie ticket to go see it.
With Netflix pegging Welcome to Sudden Death for a June 2020 release, we probably have a few months to go before we see some more from this film. And for the young'uns who have never seen the original, here's the trailer.
Last Updated: August 22, 2019