[INSERT OPRAH WINFREY MEME HERE] You get a cinematic universe! You get a cinematic universe! EVERYBODY GET'S A CINEMATIC UNIVEEEEEEEEEERSE! Yes, ever since the end of Iron Man blew the minds of comic book fans, Hollywood has been all about shared cinematic experiences. The Marvel Cinematic Universe is undoubtedly the gold standard of the lot when it comes to the comic book superhero front, with none of the competition coming even remotely close to mimicking its critical and commercial success. That doesn't mean they won't stop trying though and the latest to throw their very lucrative hat into the ring is Netflix.
We heard last year that the streaming giant had entered a huge partnership with prolific comic book writer Mark Millar, leveraging the rights to adapt his Millarworld works to the screen. Well, mostly the screen, as the first fruit of their union was actually another comic book. Netflix's first published comic, The Magic Order has already been a smashing success, claiming some of the biggest pre-sales orders ever for its debut issue. Now the VOD kingpin is revealing just what else they have in store, rolling out their lineup for two series and three feature film adaptations. Here are the synopses for the two series: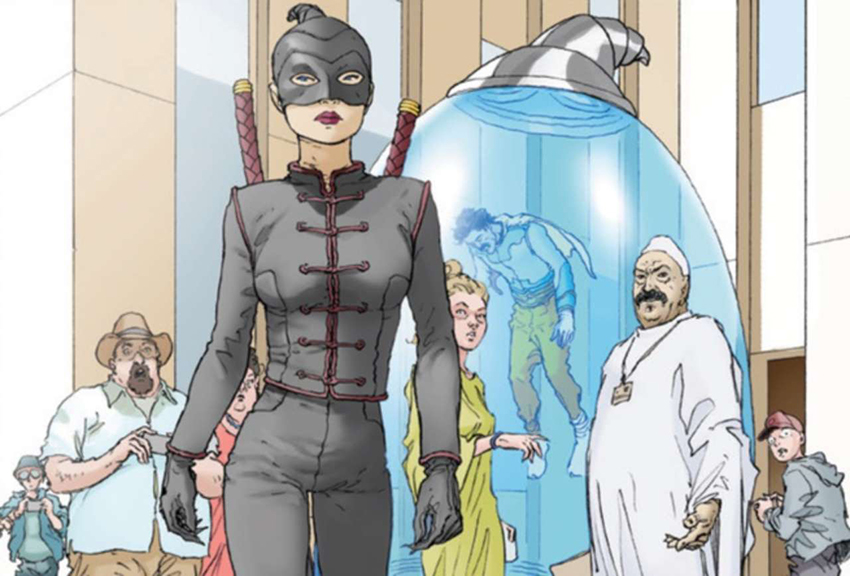 A multi-generational American superhero epic, Jupiter's Legacy follows the world's first generation of superheroes who received their powers in the 1930's. In present day they are the revered elder guard, but their superpowered children struggle to live up to the legendary feats of their parents. Steven S. DeKnight (Marvel's Daredevil, Spartacus, Buffy the Vampire Slayer), who recently signed an overall deal with Netflix, will serve as showrunner and executive producer, with Lorenzo di Bonaventura and Dan McDermott also serving as executive producers for the series. DeKnight will also direct the first episode.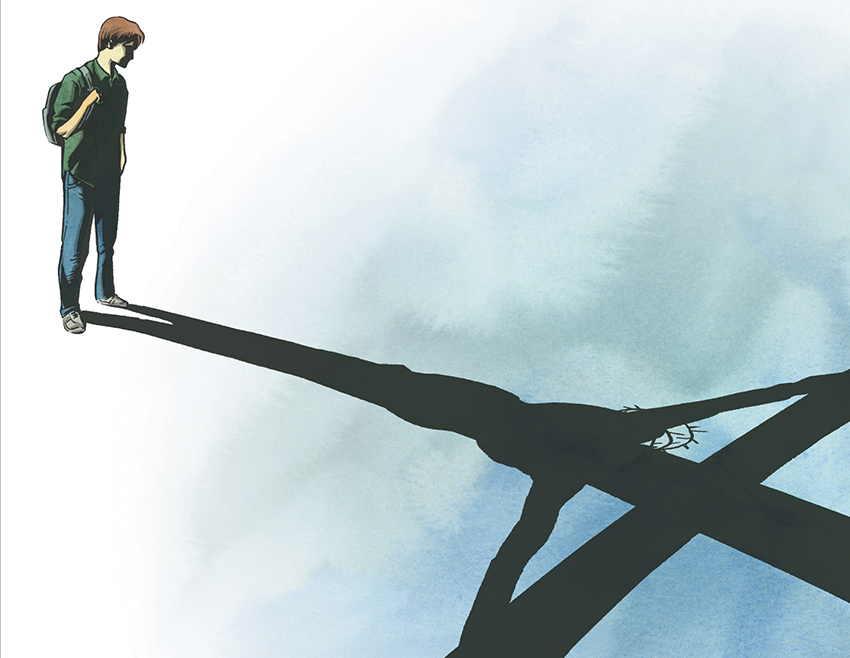 Multilingual (Spanish/English) series American Jesus follows a twelve-year-old boy who suddenly discovers he's returned as Jesus Christ. He can turn water into wine, make the crippled walk, and, perhaps, even raise the dead! How will he deal with the destiny to lead the world in a conflict thousands of years in the making? Everardo Gout (Marvel's Luke Cage, Sacred Lies, Mars, Banshee, Aqui En La Tierra) and Leopoldo Gout (Molly's Game, Instinct) will serve as co-showrunners and executive producers on the series. Everardo Gout will also direct.
Here are synopses for the feature films, which actually includes a comic that hasn't been published yet as it will be adapted once its released.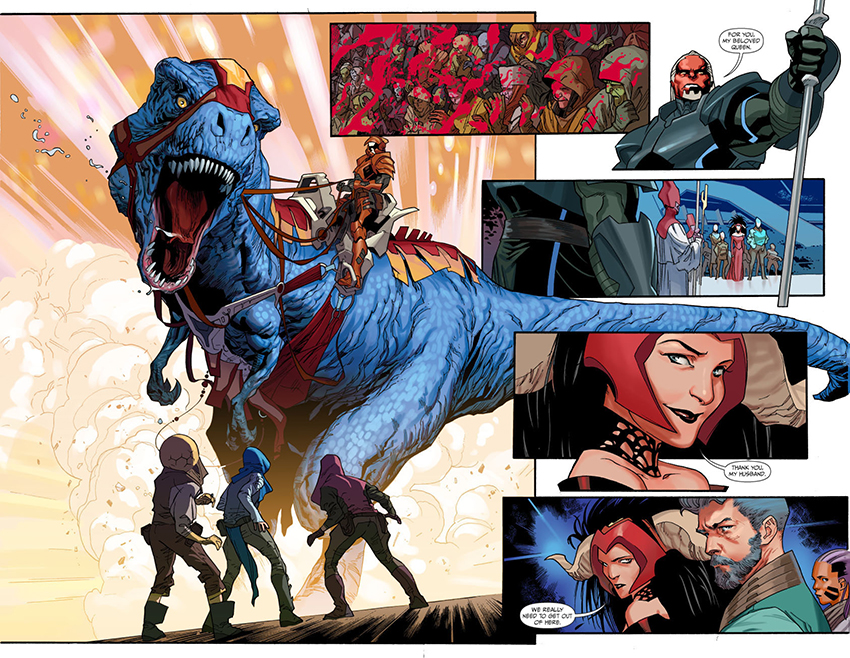 Queen Emporia is married to (literally) the worst dictator in the galaxy, King Morax. After escaping his palace with her children, Emporia and her family, must hide from Morax and his army at all costs — even if it takes teleporting from planet to planet to avoid them. Writer Lindsey Beer (Kingkiller Chronicle and the upcoming Sierra Burgess is a Loser for Netflix and Wizards of Once for DreamWorks Animation) is adapting the comic book into a feature film, with Joe Roth and Jeff Kirschenbaum (The Voyage of Doctor Dolittle, Maleficent) set to produce.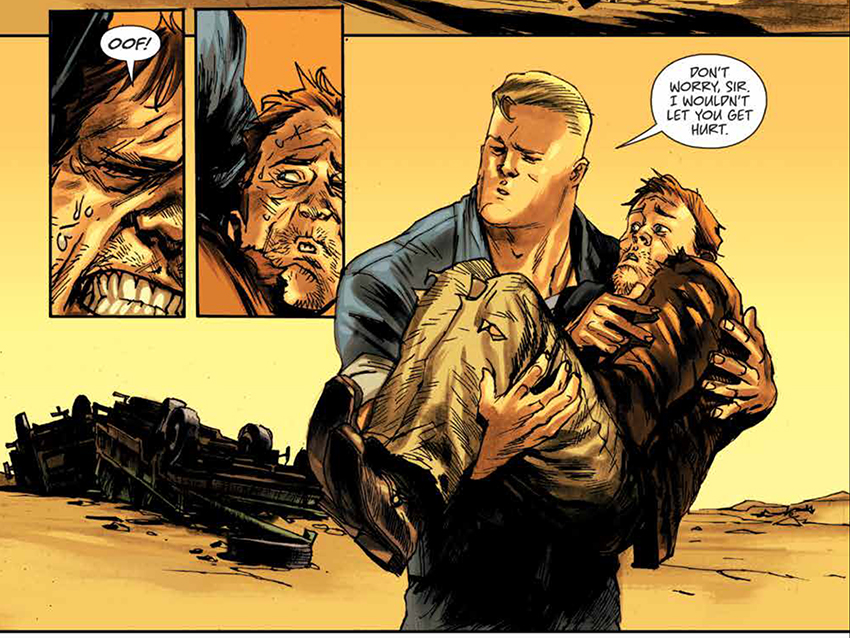 In a quiet seaside town, Huck uses his special gifts to do a good deed each day. His neighbors return the favors by keeping his abilities a secret. But when a newcomer alerts the media, a firestorm erupts, sending Huck on an adventure that will change everything. Ted Melfi (Hidden Figures, St. Vincent) is adapting the comic book into a feature film, with Neal H. Moritz and Toby Jaffe set to produce.
Set in a brilliant new sci-fi universe, Sharkey is a blue-collar bounty-hunter tracking criminals across the galaxy in his converted, rocket-powered ice-cream truck. Aided and abetted by his ten-year-old partner, he's out for the biggest bounty of his career. Sharkey the Bounty Hunter will be adapted and published as a Millarworld/Netflix comic next year and writer Michael Bacall (Scott Pilgrim vs. the World, 21 Jump Street) is writing the screenplay for the feature film.
Well, Netflix and Millar definitely aren't skimping on the talent here. Names like Steven S. DeKnight and Neal H. Moritz are big deals in the Hollywood circles. Millar himself is definitely also no stranger to big screen adaptations. Wanted was based on his comic of the same name, and he created both the Kick-Ass and Kingsman franchises, which have already seen two movies apiece. His work for Marvel was also crucial in realizing the MCU, in particular, The Ultimates, a more contemporary version of The Avengers set in an alternate universe. Ultimates was used as the template for the modern MCU in tone and appearance (Nick Fury in The Ultimates was designed to look like Samuel L. Jackson, so casting him in real life was a great throwback), and his Civil War crossover event was the inspiration for Captain America: Civil War.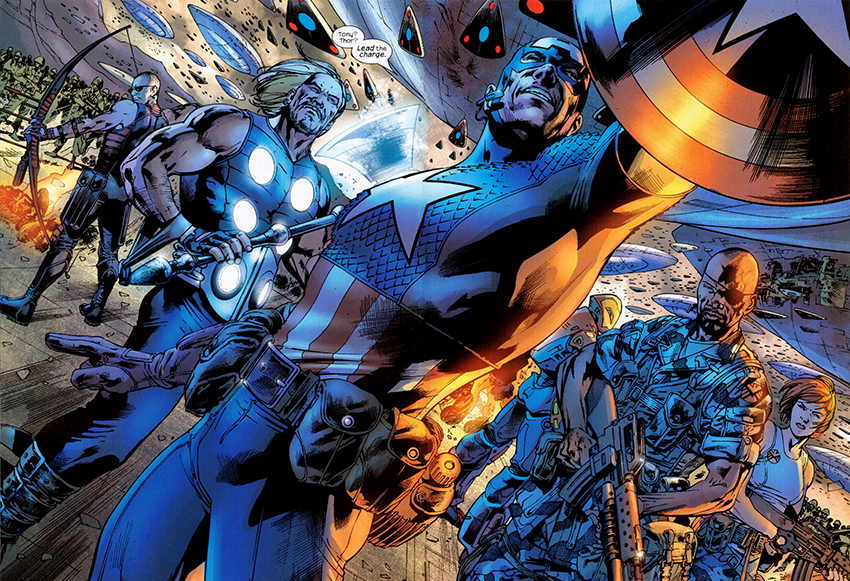 He also penned Old Man Logan, which would be the thematic touchstone for Fox's critically acclaimed Logan. Fox even hired him at one point to shepherd their X-Men and Fantastic Four movie universes into one cohesive unit, but that deal seemingly unravelled before it actually produced anything mostly due to the implosion of the studio's Fantastic Four reboot.
Of the lot here, Jupiter's Legacy, American Jesus, and Empress are the ones with the most potential here. I've only read a bit of their respective comic book sources, but what I've seen I've thoroughly enjoyed. There's much more planned for this Netflix/Millarworld collaboration though, as this is just the first wave.
Last Updated: July 18, 2018