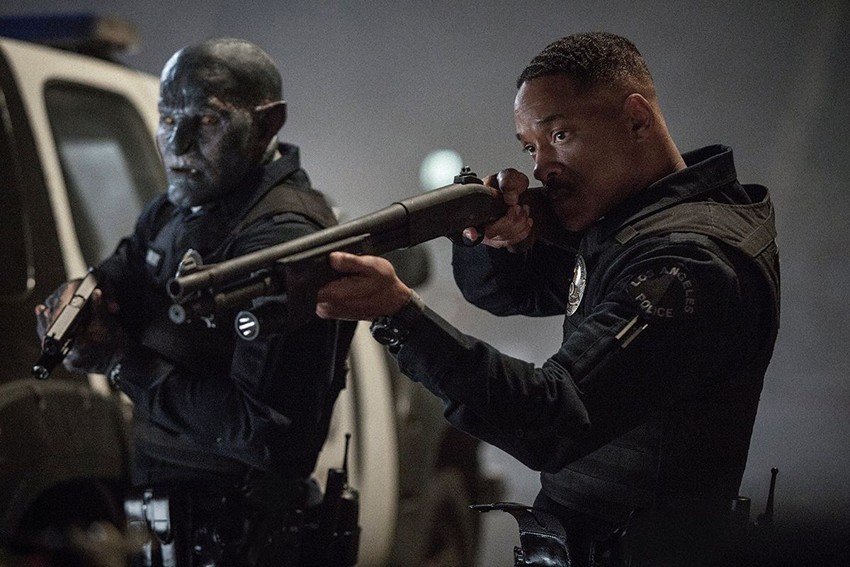 If you read Craig's review of Bright this morning, you would know that the Netflix original feature film may boast some really cool parts but falls short of the mark in the end. This is still a relatively positive sentiment though when compared to some of the early reviews for the film, which were downright scathing. It would appear that viewers didn't really care about those damning early testimonials though as it's been reported by Variety that the film was watched by over 11 million people in its first three days when it premiered on Friday, 22 December.
Now Netflix has traditionally been very close-fisted when it comes to releasing its viewing numbers, so all of this comes from long-running US tracking service Nielsen. This is an important distinction, as not only does it make tracking these figure difficult, but it is more than likely a very conservative estimate as Nielsen's method of tracking is based on "audio-based content recognition methodology" but only for TV's. They have no idea how many people were watching the movie on their computers or mobile devices, or even how many individual viewers there are watching the one Netflix stream simultaneously.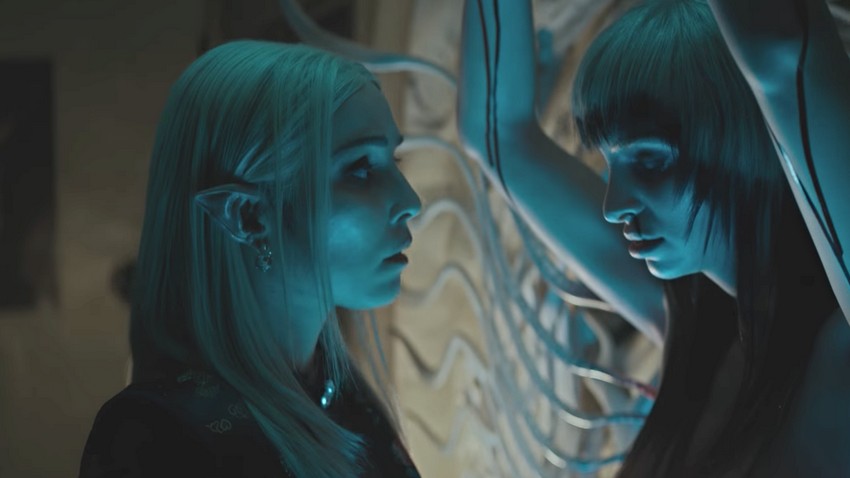 So too, they are only measuring a portion of TV households in the US only and then extrapolating that data. This means that it's very likely that Bright was actually seen by way more than 11 million people over those three days. To put that into even further perspective, Star Wars: The Last Jedi sold 11 million tickets on its opening weekend, which means that Netflix could probably not give a single damn about those negative reviews as it is too busy smiling from ear to ear.
This commercial success also helps to vindicate the faith the streaming service had in its original hybrid buddy cop/fantasy thriller starring Will Smith and Joel Edgerton, as before these figures were even made public Netflix had already announced plans to develop a sequel. This was initially revealed in a report by Bloomberg about how Bright is the start of Netflix's foray into big-budget feature filmmaking, with it being reported to have cost the streaming service upwards of $100 million excluding advertising costs. A Bright sequel has since been officially confirmed by Netflix themselves on social media.
Leaked footage of Orc casting confirms the rumors: there will be a sequel to #BrightMovie. pic.twitter.com/8ayiDYDfK5

— Bright Film (@BrightNetflix) January 3, 2018
As Craig explained in his review, one of the areas in which Bright dropped the ball was world-building. This is an especially egregious oversight as the world of Bright – a gritty and grounded take on a modern-day society in which magic and magical races like elves and orcs, have existed for millennia – is an incredibly intriguing one. An almost universal throughline in all the film's criticisms has been that director David Ayer and writer Max Landis simply didn't explore or explain the history of this world enough. In retrospect, it could probably be argued that Netflix was just holding back these details for the upcoming sequel.
The still-untitled Bright sequel (I'm hoping for Bright 2: Die Brighter) will be slightly different from its predecessor though. Deadline reports that while Smith, Edgerton and Ayer will be returning, scribe Landis – who was paid in the region of $3 – 4 million for his initial script – will not be back. Instead, scripting duties will now also fall to Ayer, who had actually penned all his directorial efforts before this. Before the divisive DC Comics offering Suicide Squad, Ayer's work had almost universally praised including the likes of End of Watch, Fury and his screenplay for Training Day.
It's clear that Netflix are intending this to be a proper big franchise for them, and at first glance there certainly appears to be enough material to mine here for a couple films, but Ayer and co definitely need to do a better job of giving us that narrative. After the release of the film, Netflix made available the featurette above which explains some of the history of this world, and so little of it is actually in the movie despite how seemingly important it is. That's simply just not good filmmaking. That being said, while I found Bright to also be a bit of a sloppy mess – although, an enjoyable one – I'm more than intrigued enough by this world to want to see more of it.
Last Updated: January 8, 2018