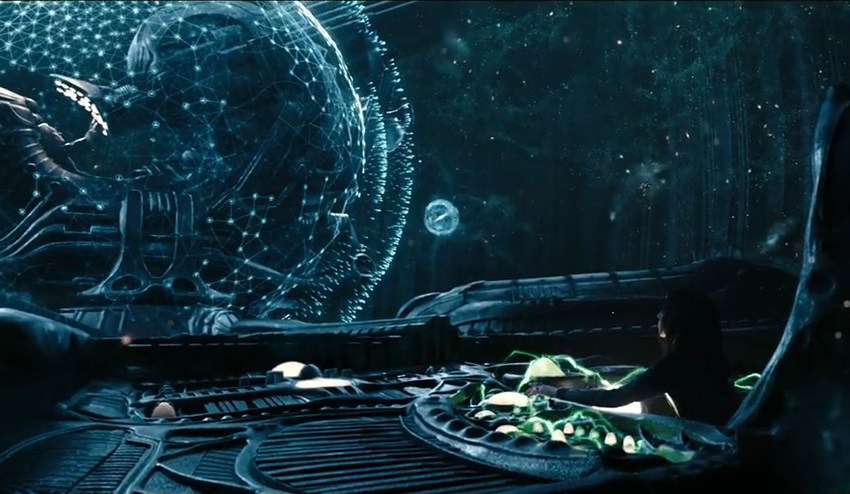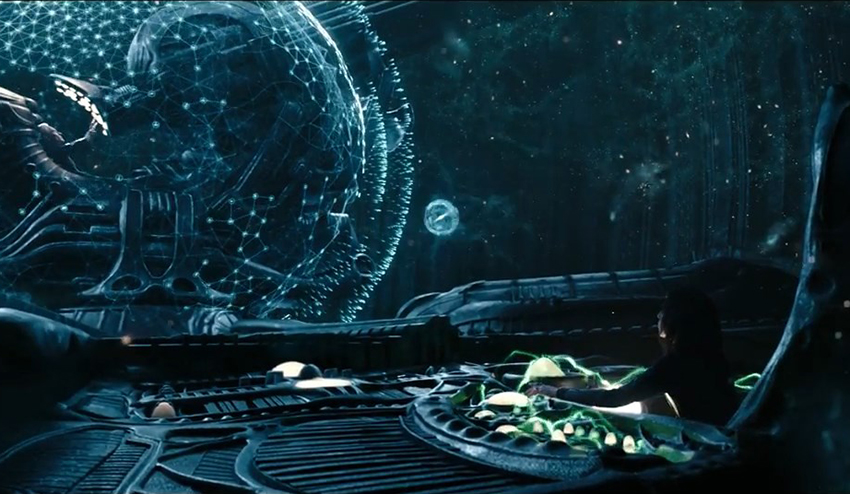 We're just a few weeks away from Alien: Covenant, and I cannot wait. Admittedly, I felt exactly the same levels of excitement towards its predecessor Prometheus and it dropped the ball a bit (and then also dropped a giant alien spaceship on Charlize Theron because she was somehow physically incapable of taking a few steps to the side). While some of my colleagues really,  really hated Prometheus and have all but written off director Ridley Scott's further tinkering into the past of the Alien franchise he's created, I'm still cautiously optimistic that he can redeem himself and take us back to that scary, awe-inspiring dread of series' early days.
Alien: Covenant certainly has been making all the right noises and doing all the right things to build that confidence. What it hasn't done though is explain what the hell happened to Noomi Rapace's Elizabeth Shaw and Michael Fassbender's android David at the end of Prometheus. You may recall that last time we saw these final surviving crew members of the expedition ship Prometheus and its doomed mission to alien planet LV-223, they had hijacked an alien ship and decided to head out on a galactic road trip to the homeworld of the Engineers – the giant alien beings who may just be responsible for all life on Earth. Oh, and David is nothing but a robot head in a bag.
However, when the first previews and details for Alien: Covenant rolled around, Shaw was nowhere to be seen and Fassbender was now playing a different android named Walter who very much still had his head attached to his shoulders. So exactly what happened to David and Shaw? That's a question we can now finally answer through a newly released prologue titled "The Crossing" that bridges the gap between the films.
Ooh, that Engineer homeworld looks incredible! I need some more of that in my geeky life! Also, I'm calling it now: Shaw is going to be some kind of human/Engineer hybrid queen by the time we see her again!
Crazy unfounded theories aside, you may recall that earlier in the year we actually got another prologue clip as well, and this one introduced us to the crew of the Covenant, a colony ship that will somehow run into the Engineers and their deadly telescopic-jawed creations, the Xenomorphs (And probably also David and Shaw). At the time it was revealed that this prologue clip would not be in the movie but was something filmed specifically for the fans. There's no word on whether the same approach will be taken for The Crossing, especially since this clip actually fills in a rather large hole in the narrative. I guess we'll have that question – and hopefully so many others – answered when Alien: Covenant release on May 19, 2017.
Alien: Covenant was written by John Logan and also stars Katherine Waterston, Billy Crudup, Danny McBride, Demián Bichir, Carmen Ejogo, Amy Seimetz, Jussie Smollett, Callie Hernandez, Nathaniel Dean, Alexander England, and Benjamin Rigby. Here's the full official synopsis:
Ridley Scott returns to the universe he created, with ALIEN: COVENANT, a new chapter in his groundbreaking ALIEN franchise. The crew of the colony ship Covenant, bound for a remote planet on the far side of the galaxy, discovers what they think is an uncharted paradise, but is actually a dark, dangerous world. When they uncover a threat beyond their imagination, they must attempt a harrowing escape.
Last Updated: April 28, 2017