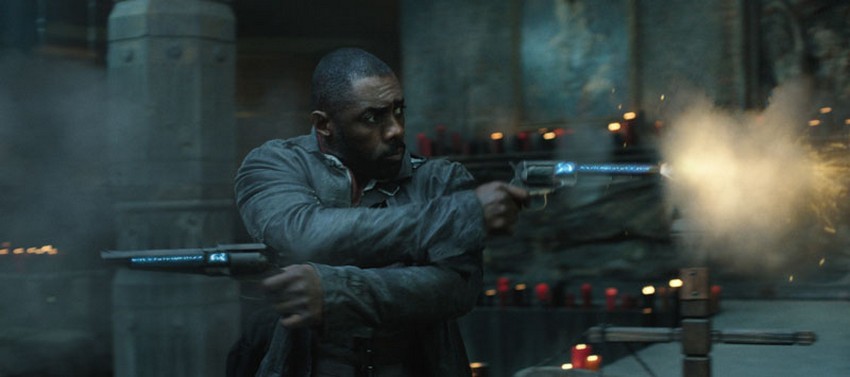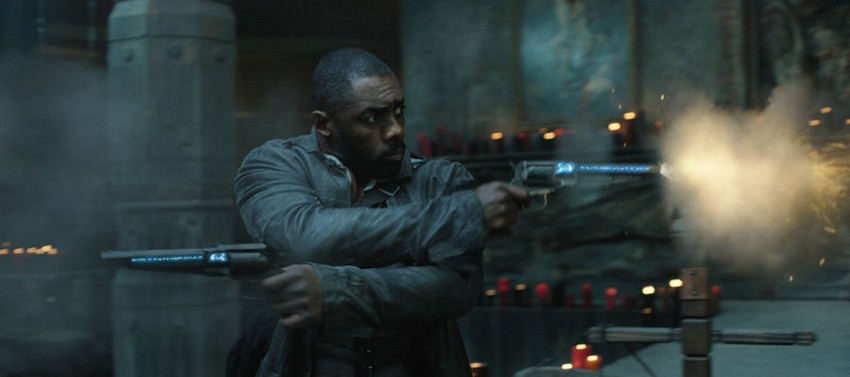 I'll be honest, my anticipation levels for the upcoming feature film adaptation of Stephen King's epic fantasy The Dark Tower has gone from pretty high to rather dismal. Right now I would say they're sitting somewhere between "unexpected dentist visit" and "getting back the results on a calculus exam". My consternation stems from the film's first trailer which really just didn't look anything like The Dark Tower I read as a youngster. Yes, I've become that guy.
Now Idris Elba and Matthew McConaughey are both top draw actors who can effortlessly carry a movie, and I actually like their casting as the gunslinger Roland and the evil Walter Paddick/The Man in Black respectively (I'm even okay with race-swapping Roland, despite the issues in the later narrative that it can cause). The problem is that for some reason director Nikolaj Arcel seems to think that these guys have been cast in a John Woo movie. If Chow Yun Fat was doing slow-mo power slides and reloading neon-glowing guns in mid-air, I would be cheering my arse off. But Roland Deschain of Mid-World? Yes, he could always do that super-speed reloading trick that would make a certain flashy comic book character jealous, but overall he's supposed to be more Clint Eastwood than anything. And now he's also apparently superhumanly strong? Sigh.
Or maybe I'm just getting old and curmudgeonly and this is my film critic equivalent of telling kids to GIT OFF MAH LAWN! Either way, I'll let you guys decide for yourself as a trio of new previews have dropped – the first is just a general short trailer for the film, but the latter two are actually character-centric, focusing on Roland and the Man in Black and what makes them tick. And no, that last comment is not implying that they're automatons but at this stage I wouldn't be surprised by that third act plot twist.
Along with the trio of trailers, we also get two new character poster for the film's two leads.
The Dark Tower is due for release on 28 July. It also stars Tom Taylor, Katheryn Winnick, Abbey Lee and Jackie Earle Haley. Here's the official synopsis:
The Dark Tower series tells the story of Roland Deschain, Mid-World's last gunslinger, who is traveling southeast across Mid-World's post-apocalyptic landscape, searching for the powerful but elusive magical edifice known as The Dark Tower. Located in the fey region of End-World, amid a sea of singing red roses, the Dark Tower is the nexus point of the time-space continuum. It is the heart of all worlds, but it is also under threat. Someone, or something, is using the evil technology of the Great Old Ones to destroy it.
Last Updated: June 6, 2017