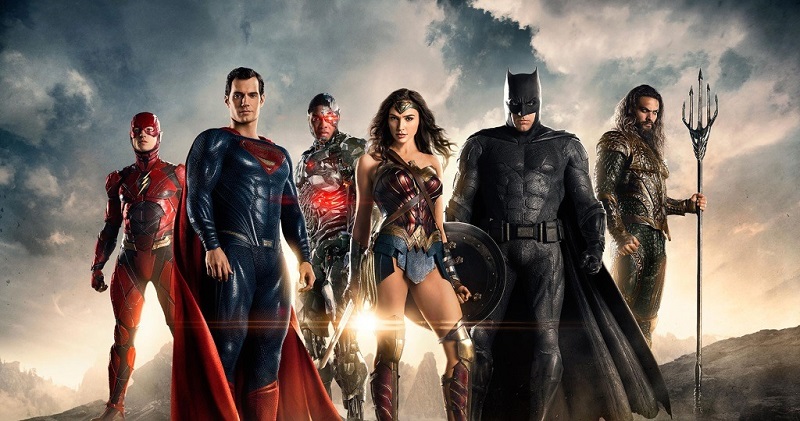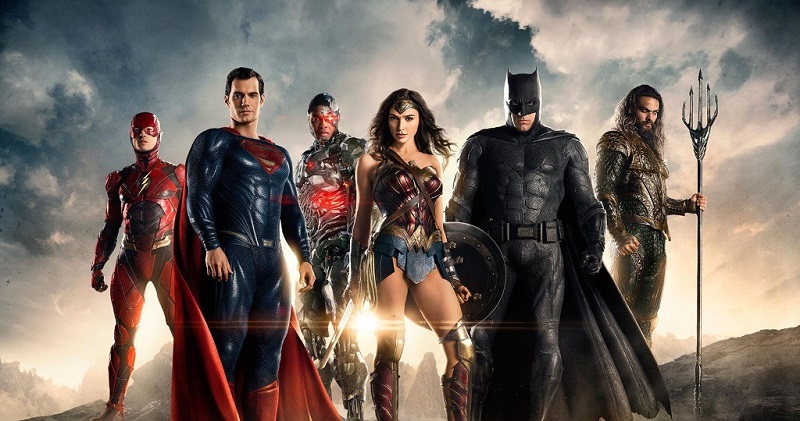 Wonder Woman has been out for about a month now, and I think it's safe to say that A LOT of you have seen it. Multiple times, more than likely. With those viewings, fans have been dissecting the runaway box office and critical smash hit, from the masterpiece painting used to recount the origin of the Amazons to the fact that Native American character Chief was actually a demigod himself.
There's another major reveal in Wonder Woman though that didn't get as much attention though. Well, actually to be completely accurate, it's actually something that happens before Wonder Woman as Warner Bros. used the movie to debut their new DC Comics Extended Universe logo intro. Rivals Marvel have also gone through two iterations of their logo intro, and this is normally no big deal, but the new DCEU intro is different. While it starts out showcasing DC's vaunted Trinity of Batman, Superman and Wonder Woman and then moves on to feature looks at the rest of their Justice League members in Aquaman, Cyborg, Flash and Green Lantern – after that is where the interesting bit happens as the camera pans out to very briefly give a shot of a massive line-up of characters. It's just a few seconds long and intentionally blurry/shadowed, so guessing all the identities in this lineup was next to impossible, but now WB have officially released the new DCEU intro online!
As you can see, I wasn't kidding about not being able to clearly see all those heroes. Before you break out the magnifying glasses and torches though, note that luckily ComicBook.com have done all the hard work for us by zooming and taking some educated guesses as to the identities of these silhouettes. And while a number of them are no surprise since they've already been announced or hinted at (like Black Adam, Shazam, Nightwing, Green Lantern, etc), there are some real unexpected reveals here, including Lobo (the movie of which has been stuck in developmental hell forever), Swamp Thing, The Spectre, Big Barda and Mister Miracle.
The following are all characters we've already seen or know are coming, so ComicBook.com has excluded them from their search: Batman, Superman, Wonder Woman, The Flash, Cyborg, Green Lantern (Hal Jordan), Green Lantern (John Stewart), Lex Luthor (in his Battle Armour!), Joker, Black Adam, Ocean Master, Deathstroke The Terminator, Mera, Harley Quinn, Deadshot, Enchantress, and Captain Boomerang. Besides for those here are all the characters spotted by ComicBook.com along with pics of them in the gallery below.
This slideshow requires JavaScript.
Something to bear in mind though: This is not an official roll call. In fact, I'm a bit sceptical on some of their picks. For example, their choice of Martian Manhunter – besides for touching his temples like a telepath, nothing else looks visually similar to the comic book character. In fact, I would swear that's actually The Joker, especially since he's standing close to Harley Quinn. There are also a number of obvious (to me at least) picks that they missed: John Constantine, Black Lightning, Doctor Fate, Firestorm, Scarecrow, Brainiac, and the Anti-Monitor.
Whether these picks are correct or not though, we have no idea which – if any – of these characters will actually show up on the big screen. Unlike Marvel Comics, DC Comics actually owns the film rights to all their creations through their parent company Warner Bros. So they literally have their entire library to play with, without having to worry about any rights. Which means they can add in or keep out whoever they want in this new intro, as it doesn't mean they will or won't use a character. That being said, they must have chosen these particular characters right here for a specific reason. So are there any other characters you can spot here, or maybe some you're disappointed to not see? Sound off in the comments below!
Last Updated: July 6, 2017