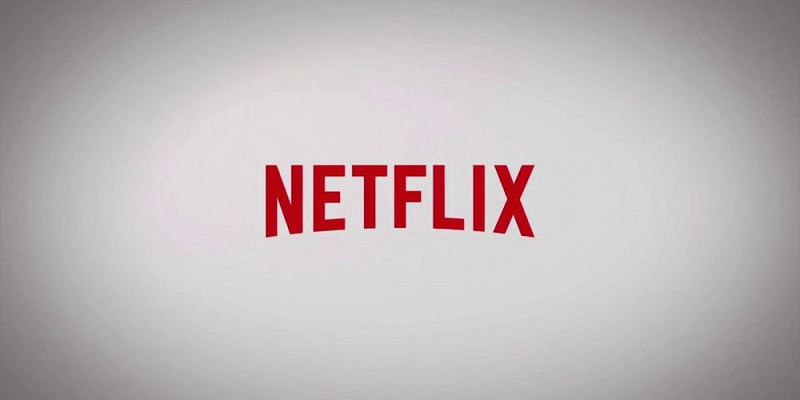 New Year means new titles available on Netflix South Africa. From your favourite shows to some excellent Netflix original movies (no, I do not count Bright in that), here's a short list of what to look forward to in January 2018.
Netflix Favourites: Series
The End of the F**king World
A budding teen psychopath and a rebel hungry for adventure embark on a star-crossed road trip in this darkly comic series based on a graphic novel
As recommended by our own budding psychopath, Nick, The End of the F**king World is an awesome show with great leads and you should probably check it out if dark humour is your thing. Based on the graphic novel by Charles Forsman.
Launches January 5
Van Helsing: Season 2
An astonishing revelation about herself leads Vanessa to question her entire life story, while the battle to defeat Dmitri's vampires rages on.
Recently been renewed for a third season, Van Helsing continues for now with Season 2, in which the descendant of Abraham Van Helsing, Vanessa, continues to lead a resistance against the vampires that plague the world's survivors.
Launches January 19
Dirk Gently's Holistic Detective Agency: Season 2
Dirk and Todd reunite, along with Farah and new allies in Montana law enforcement, to investigate a case partly set in a magical fantasy realm.
The second (and sadly final) season of Dirk Gently's Holistic Detective Agency is available for binge-watching now. Following the broadcast of the finale of the second season, BBC America announced the show's cancellation on December 18, so get it while it lasts.
Launches January 5
Grace and Frankie: Season 4
As Grace and Frankie muddle through ups and downs with their business, romantic relationships and families, they must face some realities of aging.
Based on what I usually watch on Netflix, Grace and Frankie isn't exactly top of my "Recommended for Tracy" list. But it might be on yours? If so, you'll be happy to know Season 4 will be available this month.
Launches January 19
Lovesick: Season 3
Best friends Dylan, Luke and Evie continue to navigate the ups and downs of relationships as they search for their soul mates.
A British sitcom picked up by Netflix for its second and third season, Lovesick follows a group of English friends living in Scotland. Dylan (Johnny Flynn) is diagnosed with an STD and must contact all of his previous sexual partners to inform them that he has the disease. Interestingly enough, Lovesick's working title was "Scrotal Recall".
Launches January 1
Disjointed: Part 2
Pete struggles with a crisis of confidence, Carter opens up to a new friend, Ruth returns to her roots, and Olivia's business takes off.
In this Netflix original comedy, Kathy Bates stars as Ruth, a longtime advocate for the legalization of marijuana who gets a chance to live her dream when she becomes the owner of a Los Angeles cannabis dispensary. The first 10 episodes originally launched in August, with the closing 10 set to air this month.
Launches January 12
Weekly Episodes
Star Trek: Discovery: Season 1
The iconic franchise returns with a fresh series, new characters and a new ship. Their mission: Explore new worlds, bring hope to a new generation.
Returning to our screens after a mid-season break, Star Trek Discovery continues its first season with episode 10, titled "Despite Yourself".
New episode from January 8
Dynasty: Season 1
With a new face poised to join the family, the Carringtons and the Colbys feud for control over their fortune — and their children's lives.
Dynasty? Wait, the Dynasty? Like the Dynasty that was a massive soapie so many years ago? Well, this is a remake of that Dynasty, if for whatever reason you were missing out on watching soap operas.
New episodes every Thursday
Netflix Original Films
The Polka King
A Polish-born bandleader who dreams of building a musical empire in the U.S. lures his fans into a Ponzi scheme in this comedy based on a true story. Starring Jack Black, Jenny Slate, Jason Schwartzman, Jacki Weaver, J.B. Smoove, Vanessa Bayer, Robert Capron, Willie Garson, Lew Schneider
Based on a 2009 documentary The Man Who Would Be Polka King, which is in turn about the real-life Polish-American Jan Lewan, The Polka King originally premiered at the 2017 Sundance Film Festival in January last year.
Launches January 12
The Open House
Following a tragedy, a mother and her teen son move to a relative's vacant vacation home, where eerie and unexplained forces conspire against them.
Starring that kid from 13 Reasons Why and other people I haven't heard of though vaguely recognise, The Open House looks like a decently creepy horror/thriller. Old houses, scary noises, even scarier neighbours, don't watch this one if you're having show days at your current house.
Launches January 19
A Futile and Stupid Gesture
Will Forte and Domhnall Gleeson star in this exploration of the troubled life and ground-breaking career of "National Lampoon" co-founder Doug Kenney.
Telling the story of how the national phenomenon of National Lampoon was born, from the magazine to movies, A Futile and Stupid Gesture stars Will Forte (from The Last Man on Earth) and Domnhall Gleeson (doing a disturbingly good impression of our own Alessandro).
Launches January 26
Original Documentaries
Rotten
This docuseries travels deep into the heart of the food supply chain to reveal unsavoury truths and expose hidden forces that shape what we eat.
Launches January 5
Dirty Money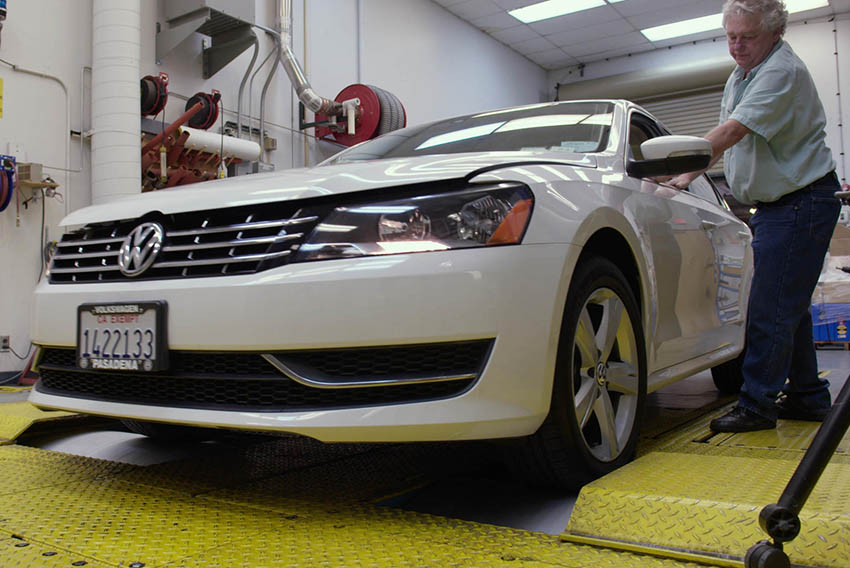 Focusing on different historical eras and geographical locations, this non-fiction series tells gripping stories of financial fraud and political corruption.
Launches January 26
Anime
DEVILMAN crybaby: Season 1
A demon possesses a boy's dead body to do evil. But after falling in love with a human girl, he has a change of heart. Based on Go Nagai's hit manga.
The second original anime to hit Netflix, DEVILMAN crybaby is based on Go Nagai's manga Devilman. So far, DEVILMAN is sitting on an average user review of 7.7/10 on IMDB, but be warned there's a lot of body-horror, violence and general grossness. Squeamish need not apply!
Launches January 5
New Series Available In January
Friends
Do you need a blurb for Friends? Seriously? You know this show.
Your favourite long-running 90's sitcom has come to Netflix with all ten seasons. Binge watch if you dare.
Seasons 1-10 now available
Suits: Season 6
In need of an associate, big-time Manhattan corporate lawyer Harvey Specter hires the only guy who impresses him — college dropout Mike Ross. The fact that Ross isn't actually a lawyer isn't lost on Specter, who believes his new right-hand man is a legal prodigy with the book smarts of a Harvard law grad and the street smarts of a hustler. However, in order to keep their jobs, the charade must remain strictly between these two unconventional thinkers.
While the rest of the world has probably already seen up to season 7, Netflix will be launching season 6 of Suits mid-month if you need to catch up.
Season 6 launches 14 January
Supergirl: Season 1
At 12 years old, Kara Zor-El escapes doom on planet Krypton to find protection on Earth with the Danver family, where she grows up in the shadow of her foster sister, Alex, and learns to hide the extraordinary powers she shares with her cousin, Superman. Now an adult living in National City and working for media mogul Cat Grant, Kara finds her days of keeping her abilities a secret are over when super-secret agency head Hank Henshaw enlists her to help protect the city's citizens from threats. Finally coming into her own, Kara must juggle her new responsibilities with her very human relationships.
Originally airing on CBS, Supergirl moved to CW for its second and third season. Unfortunately, Netflix only has the rights to the first season, but if you haven't been able to watch it yet… now's your chance.
Available now
Black Sails: Season 4
A pirate adventure that centers on the tales of Captain Flint, who has a reputation throughout the West Indies as being the most brilliant, most feared of all the Golden Age pirates.
Best known locally for being filmed in Cape Town, Black Sails Season 4 will be the final season after a devastating fire that ravaged the set in May 2017. Though the fire and cancellation haven't been officially linked, the fire took hours to bring under control, engulfed one of the on-set prop ships at the Cape Town Studios that was burnt out and destroyed in the blaze and caused massive damage. Then, coincidentally, Starz chose not to renew Black Sails. So make of that what you will.
Launches 30 January
New Movies Available In January
Mission Impossible 5: Rogue Nation
With the IMF disbanded, and Ethan (Tom Cruise) out in the cold, the team now faces off against a network of highly skilled special agents, the Syndicate. These highly trained operatives are hellbent on creating a new world order through an escalating series of terrorist attacks. Ethan gathers his team and joins forces with disavowed British agent Ilsa Faust (Rebecca Ferguson), who may or may not be a member of this rogue nation, as the group faces their most impossible mission yet.
Tying with Ghost Protocol for the highest rated film in the Mission Impossible franchise, Rogue Nation is gripping, suspenseful and scored a 93% Certified Fresh on Rotten Tomatoes.
Super Dark Times
Zach (Owen Phillips) and Josh (Charlie Tahan) are best friends growing up in a leafy Upstate New York suburb in the 1990s, where teenage life revolves around hanging out, looking for kicks, navigating first love and vying for popularity. When a traumatic incident drives a wedge between the previously inseparable pair, their youthful innocence abruptly vanishes. Each young man processes the tragedy in his own way, until circumstances grow increasingly complex and spiral into violence. Phillips dives headlong into the confusion of teenage life, creating evocative atmosphere out of the murky boundaries between adolescence and adulthood, courage and fear, and good and evil.
Richly atmospheric, harrowing and meticulously detailed, Super Dark Times looks at teenage lives in the era before the Columbine High School massacre. With 92% on Rotten Tomatoes, Super Dark Times has garnered major critical and audience acclaim.
The Good Dinosaur
What if the asteroid that forever changed life on Earth missed the planet completely and giant dinosaurs never became extinct? Pixar Animation Studios takes you on an epic journey into the world of dinosaurs where an Apatosaurus named Arlo makes an unlikely human friend. While traveling through a harsh and mysterious landscape, Arlo learns the power of confronting his fears and discovers what he is truly capable of.
Pixar's 2015 animated adventure hasn't ranked highly compared to the other Pixar efforts, but it's by no means a bad movie. I'm just glad I finally get to see it, having missed in in cinemas the first time around.
Last Updated: January 29, 2018