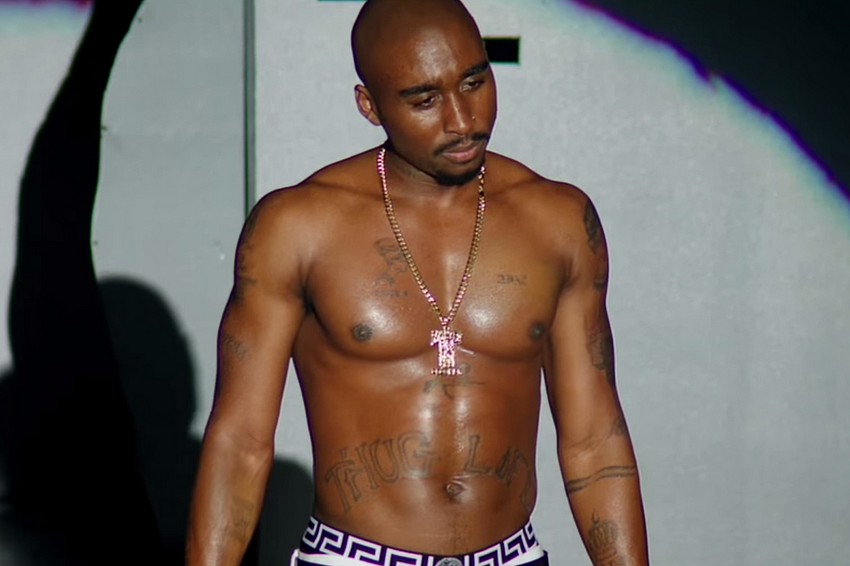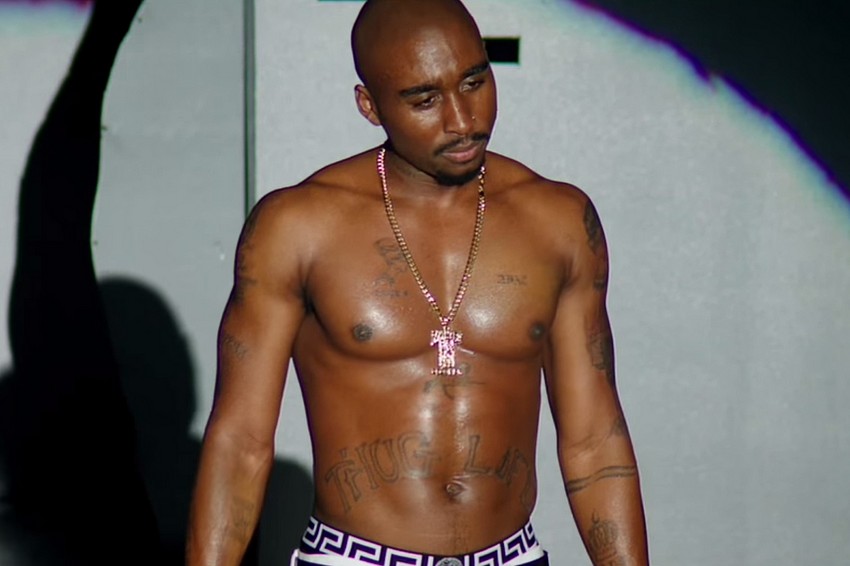 Tupac has certainly become bigger after his death than he ever was in life. The rapper's legacy continues to live on through music today and you can still catch the odd holographic performance of him from time to time too. And now that legacy is going to live on even further in the upcoming biopic All Eyez on Me. The movie "stars" Demetrius Shipp Jr. as the late rapper, actor, poet and activist who was infamously killed in a drive-by shooting in 1996. I use the term "stars" loosely here as Shipp Jr. makes quite the transformation in this movie, so much so that you could argue the real Tupac is not dead and decided to show up and star in his own movie.
Conspiracy theories aside though, the latest trailer for All Eyez on Me has dropped and gives us yet another look at what to expect from the tumultuous life of the music legend who despite being killed at the young age of 25, left an indelible mark on the world:
All Eyez on Me follows Tupac Shakur from his early days in New York City through to his evolution to one of the world's most recognized and influential voices before his untimely death. It seems Tupac got up to quite a lot in that short space of time and this movie looks like its going to have quite a lot of revealing details about his life and events that led to the rapper's demise.
The performance of Shipp Jr aside, I love the style of this trailer and how it really builds up the movie without revealing too much. If it's a sign of things to come, then director Benny Boom has a winner on his hands.
Kat Graham, Lauren Cohan, Hill Harper, Jamal Woolard and Danai Gurira co-stars and the movie is due in theatres later this year.
Last Updated: March 9, 2017