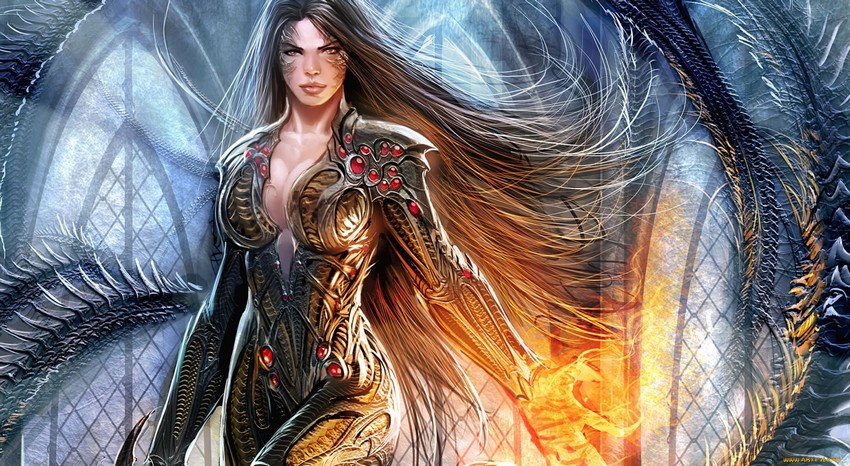 Top Cow Comics' fantasy action series Witchblade is getting an adaptation. Again. Well, technically, again again again again again. Damn, this comic has been adapted to just about every popular format there is, including a TV movie and subsequent TV series starting Yancy Butler, an anime, a monthly manga series, a novel and a failed big budget feature film adaptation. This time around, THR reports that NBC are developing a new TV series based on the long running fan favourite comic originally created by Marc Silvestri, David Wohl, Brian Haberlin and late great artist Michael Turner.
Running from 1995 to 2015, Witchblade told the tale of NYPD homicide detective Sara Pezzini, who randomly comes across a mysterious metal gauntlet known as the Witchblade, an ancient, semi-sentient artifact of power that bonds with female hosts, providing them with an array of abilities in order to combat vast supernatural threats. It also had the embarrassing habit of ripping off most of their clothes except for very strategically positioned pieces of cloth.
It was admittedly this risqué, "cheesecake art" factor that Witchblade was mainly known for originally, with the stories not really being all that original or enticing. However the art (despite its lurid content) was fantastic and it clearly appealed to a certain type of reader, so it kept chugging along.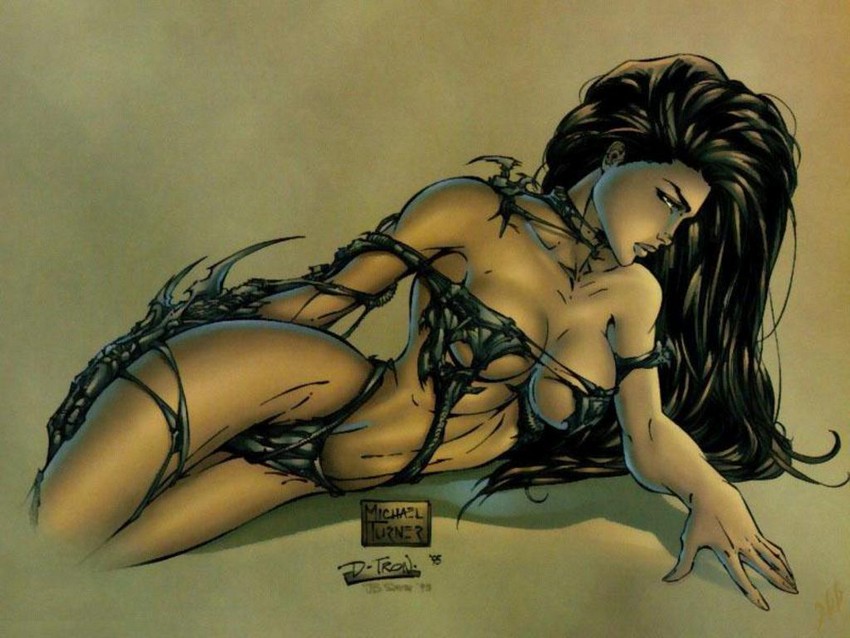 However in 2000,  veteran writer Ron Marz came on board and completely revamped the comic, coming up with an in-narrative reason for all the embarrassing titillation and writing it so that it never happened again as she now actually formed protective body armour. He also retconned the Witchblade's origin to be one 13 artifacts of power within the Top Cow universe (others being The Darkness, Angelus, Spear of Destiny, The Rapture, etc), all designed to control a different natural aspect and balance each other out.
Along with all that, Marz wrote a story in which Sara became pregnant by Jackie Esticado, the host of The Darkness (and star of one of Top Cow's other most popular comic books). Not wanting to put her unborn child in danger, Sara relinquished the Witchblade to young dancers Danielle Baptiste, who wielded it for a significant period of time. Danielle eventually became the host for the Angelus and returned the Witchblade to Sara.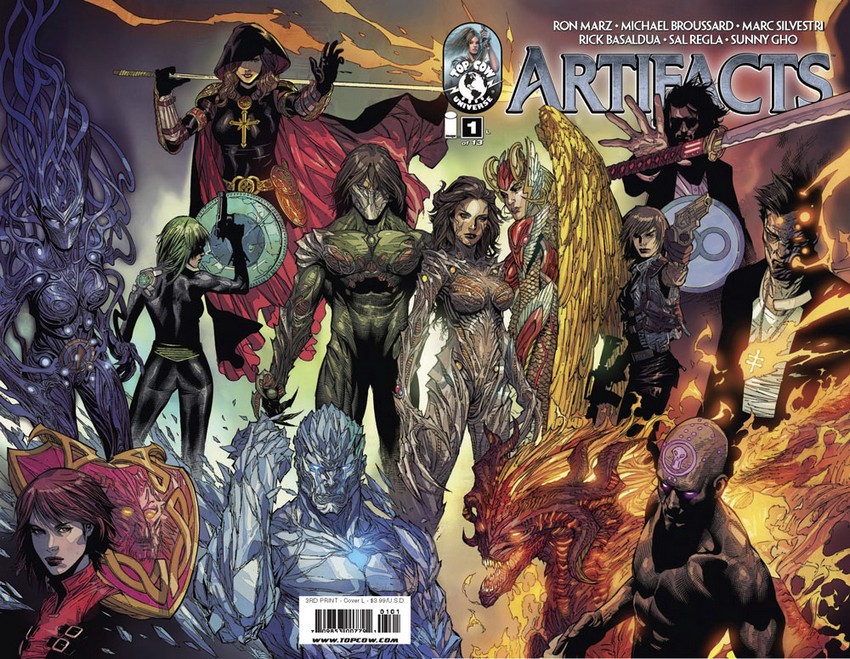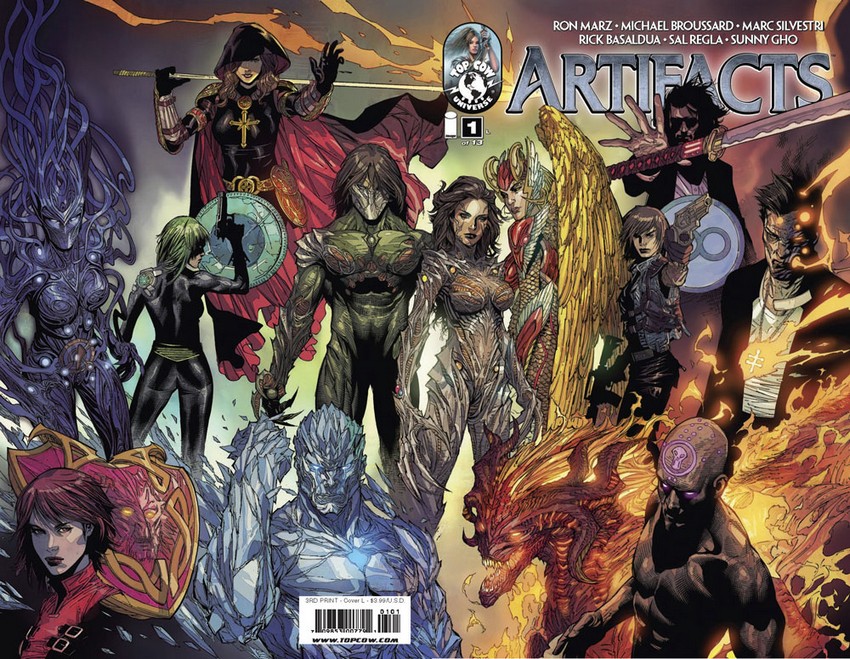 NBC have tapped CSI producer Carol Mendelsohn to produce while The Vampire Diaries showrunner Caroline Dries will script and run this new TV reboot which will be deviating from the original material a bit:
Based on the graphic novel of the same name, the Sony Pictures Television drama centers on homicide detective Sara Pezzini, who's on the hunt for an elusive serial killer and must navigate the grisly streets and police politics of San Francisco's Mission District — until one day, the bracelet she has worn her entire life gives her supernatural insight into a crime she's trying to solve. Her bracelet is the Witchblade, an amulet that has been worn by remarkable women throughout history, and Sara is next in line.
There's no mention of the other artifacts or Danielle and Jackie, so it looks like NBC may be limiting the scope a bit for this adaptation – though it could be easy to introduce the larger universe further down the line much like how CW started off very self contained with Arrow, and now have a proper shared comic book universe. The change from New York to San Francisco is an odd one though as New York City was such an intrinsic part of Sara's backstory, but we'll have to wait and see why they swapped locations. It's still very early days on this though, with no casting having been done as yet and no schedule production start date.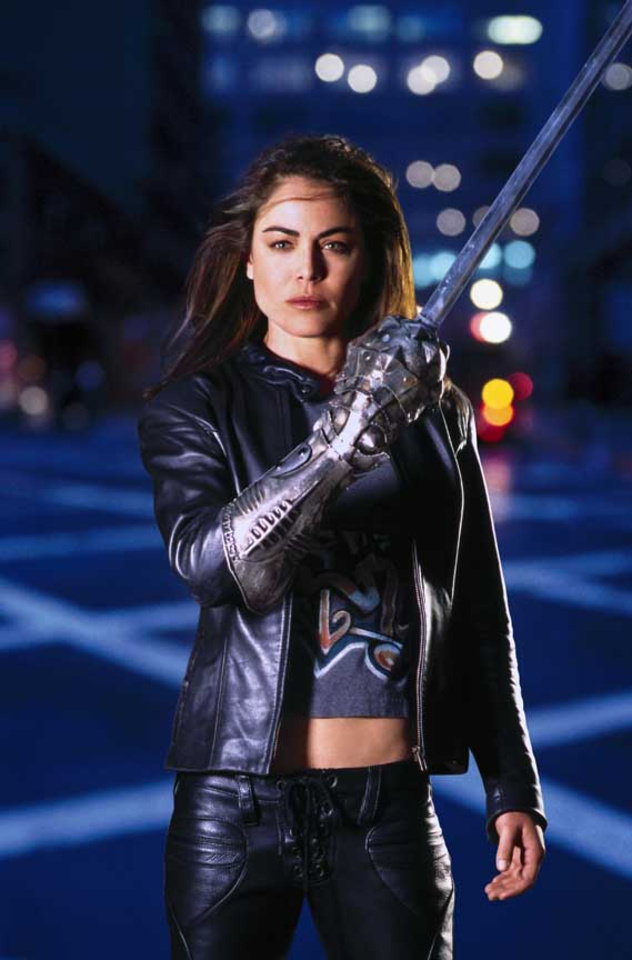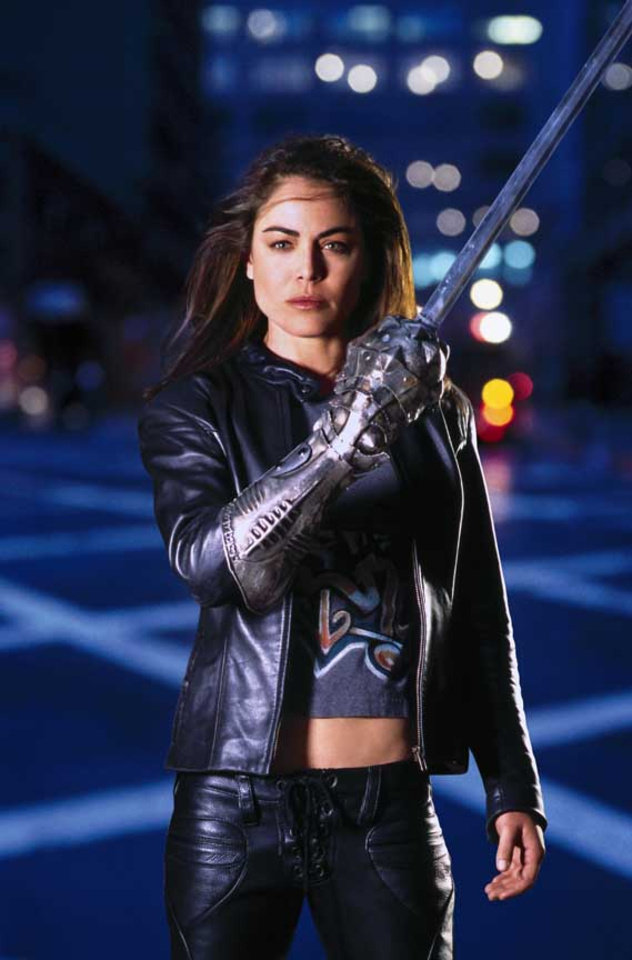 Side note: I swear, just the other day a friend and I were wondering what had happened to Yancy Butler. The American actress first garnered attention in short-lived TV 1990's TV series Mann & Machine and in movies like Drop Zone and Hard Target, but it was the previously mentioned TV series adaptation of Witchblade where she was really supposed to break out. Unfortunately for Butler, the loose adaptation actually wasn't very good and it was cancelled after two seasons. Since then she's pretty much not done anything of real note, except for unfortunately hitting the tabloids with a string of substance abuse problems and legal trouble. Here's hoping that NBC can maybe find a way to feature her in this new series in some way, much like how Supergirl has Helen Slater play Kara's adopted mother. It could do wonders for her personally. And also my rekindled teenage crush.
Last Updated: January 25, 2017