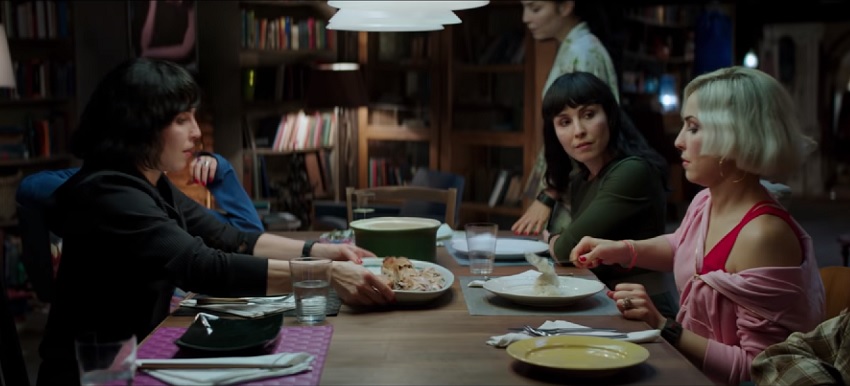 Dystopian futures are, in the words of the great and wise Mugatu, so hot right now because movies are a reflection of the thoughts and attitudes of people and the world in which they reside. Authoritarian or totalitarian futures may be depressing in reality, but they're also fertile ground for science fiction tales – of which Seven Sisters is one.
Noomi Rapace (Prometheus) has a lot of work to do in Seven Sisters (previously known as What Happened to Monday?) as she portrays… seven sisters. It's a similar concept to that of the TV series Orphan Black, in which Tatiana Maslany (brilliantly) plays a series of clones.
Families in this future are restricted to one child per family in order to combat overpopulation, but this particular family has seven identical girls. Each is named after a day of the week, which subsequently is the day they're allowed to venture outside while assuming the same shared identity. However the sisters' carefully organised lives are thrown into disarray when Monday goes missing.
The official plot synopsis is as follows:
In a not so distant future, where overpopulation and famine have forced governments to undertake a drastic One-Child Policy, seven identical sisters (all of them portrayed by Noomi Rapace) live a hide-and-seek existence pursued by the Child Allocation Bureau. The Bureau, directed by the fierce Nicolette Cayman (Glenn Close), enforces a strict family-planning agenda that the sisters outwit by taking turns assuming the identity of one person: Karen Settman.

Taught by their grandfather (Willem Dafoe) who raised and named them – Monday, Tuesday, Wednesday, Thursday, Friday, Saturday and Sunday – each can go outside once a week as their common identity, but are only free to be themselves in the prison of their own apartment. That is until, one day, Monday does not come home.
Let's take a look:
I think this has potential. Rapace is a decent actor and it's always interesting to see an actor stretch their legs in challenging roles – playing seven different characters convincingly in a single movie is certainly a challenge. Throw in the always excellent Willem Dafoe and Glenn Close and I've got no complaints in the acting department. The cinematography looks good, there's some explosive action, and a set of intriguing mysteries to see resolved.
What do you think?
Seven Sisters is due for release in France on 23 August, but good news for the rest of us is that Netflix have picked this up for distribution in the US and other territories – so hopefully this'll end up available locally too. Directed by Tommy Wirkola (Hansel & Gretel: Witch Hunters), with the story by Max Botkin (Opposite Day) and screenplay by Kerry Williamson (Alex Cross), it stars Noomi Rapace, Willem Dafoe and Glenn Close.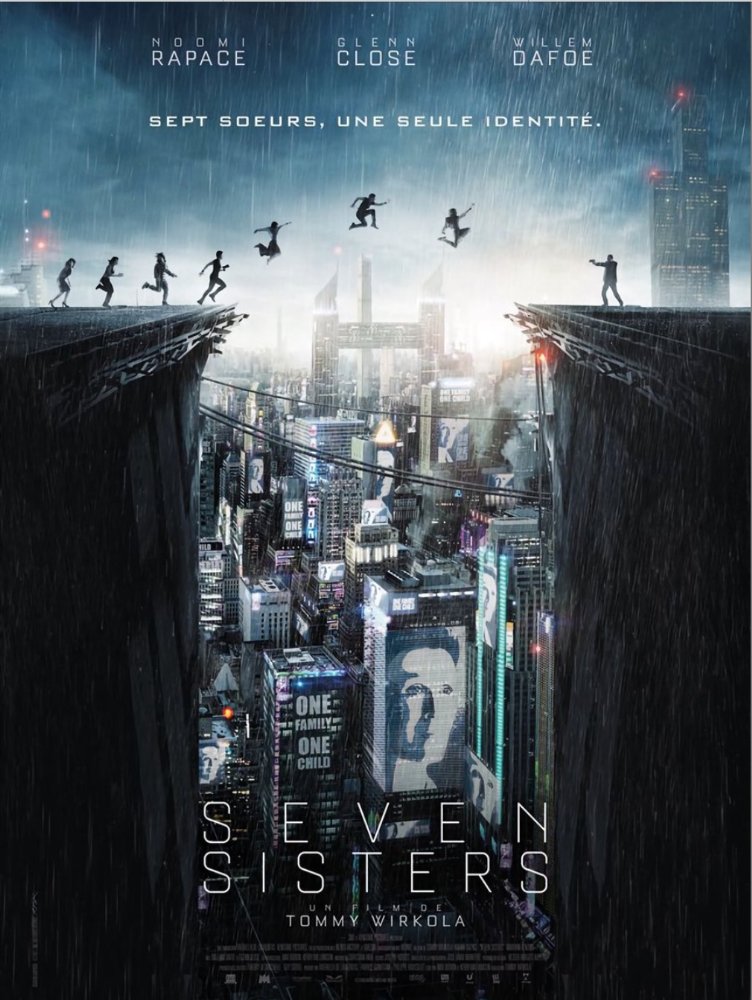 Last Updated: June 5, 2017