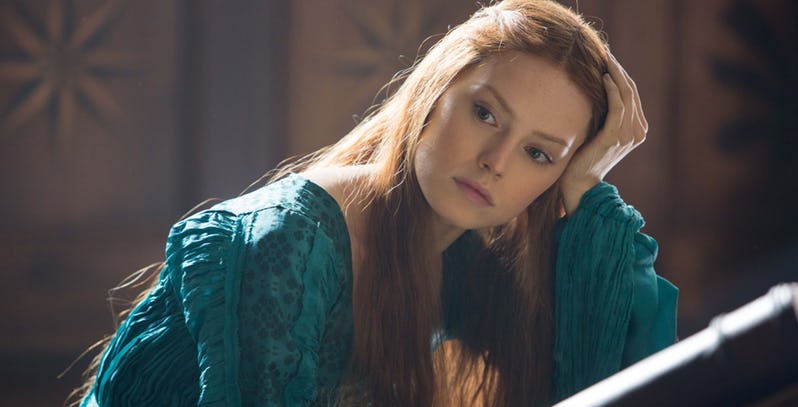 Thanks to her breakout role as Rey in Star Wars: The Force Awakens, Daisy Ridley is now an actress in demand. While the majority of her career at present has been obviously spent in making the recent Star Wars films, she has appeared recently in Kenneth Branagh's Murder on the Orient Express and will be sharing the screen with Tom Holland in the yet to be released Chaos Walking.
However, before all that, she is going to take a stab at a completely different acting challenge this time starring as Ophelia in the Hamlet retelling of the same name by Lisa Klein. This different take of the popular Shakespeare play tells the story from the eyes of its heroine as she navigates the difficult power struggle that ensues in Denmark when Prince Hamlet's (George McKay) father is killed and his uncle, Claudius (Clive Owen), assumes the role of king.
Ophelia is directed by Claire McCarthy (The Waiting City) and certainly looks well shot, directed and acted based on the evidence of this trailer. Word from a showing at Sundance has however painted the film as a bit of a mess that comes across as poor fan-fiction rather than a clever re-examination of the famous story that misses that magic of the book completely.
That sounds disappointing for what is otherwise a capable cast and a very interesting twist on a classic tale. As a result of this poor initial reaction though it appears IPC Films are not planning much of a theatrical run with the film set to hit only a limited number of theatres in the US on June 28th, before heading for on-demand and streaming services on July 5th.
Last Updated: May 2, 2019