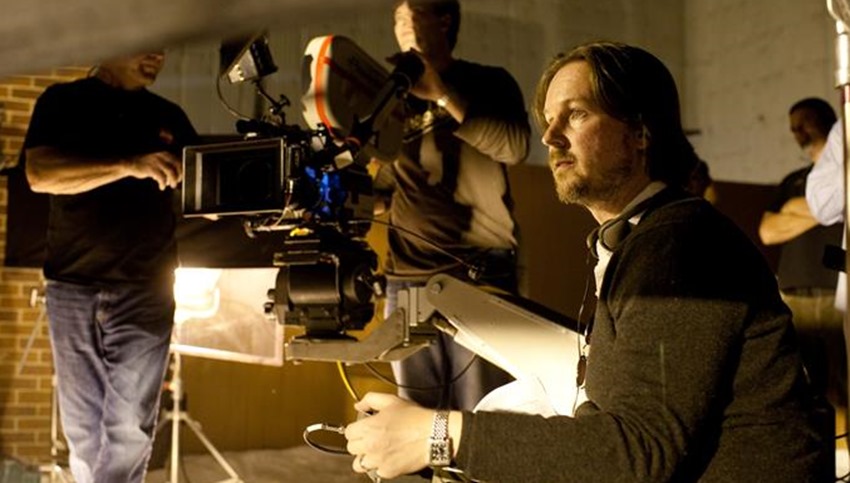 DC finally has a new director for The Batman solo movie, and his name is Matt "War for the Planet of the Apes" Reeves after all. After initial reports that Reeves was the top choice in the running to take over the seat that Ben Affleck had vacated, new reports emerged last week that negotiations between the director and Warner Bros. had broken down leaving everything in limbo. However, it appears that the two parties have worked through their issues as the studio has confirmed that the Cloverfield director has landed the job. Here's the official statement from Reeves himself via Collider:
I have loved the Batman story since I was a child. He is such an iconic and compelling character, and one that resonates with me deeply. I am incredibly honoured and excited to be working with Warner Bros. to bring an epic and emotional new take on the Caped Crusader to the big screen.
Warner Bros. president and chief content officer Tonh Emmerich chipped in as well:
We are thrilled to have Matt Reeves taking the helm of Batman, the crown jewel of our DC slate. Matt's deep roots in genre films and his evolution into an emotional world-building director make him the perfect filmmaker to guide the Dark Knight through this next journey.
As for Affleck (who wasn't mentioned whatsoever in the press release although that's probably just a case of oversight), he had a much simpler message for Reeves:
Welcome to the Batcave, @MattReevesLA pic.twitter.com/JsB4sGGux2

— Ben Affleck (@BenAffleck) February 24, 2017
While I'm still convinced that Batman V Superman is in fact a damned good movie which deserves more love, grabbing Reeves is a great move for Warner Bros. The man clearly has plenty of skill behind the camera, and it'll be interesting to see just how his own ideas mesh with the work done by Ben Affleck and DC Comics' Geoff Johns on the script and Zack Snyder's wider vision for the DC Extended Universe.
Hell, maybe this time we can even get Jared Leto's purring Joker more than five minutes of screen time. Or at least an origin story of how his teeth met Batman's fist. I'm just throwing ideas out here. Anyway, there'll be plenty of Batman on the big screen soon, as Batfleck pops up in Zack Snyder's Justice League movie in November.
Last Updated: February 24, 2017