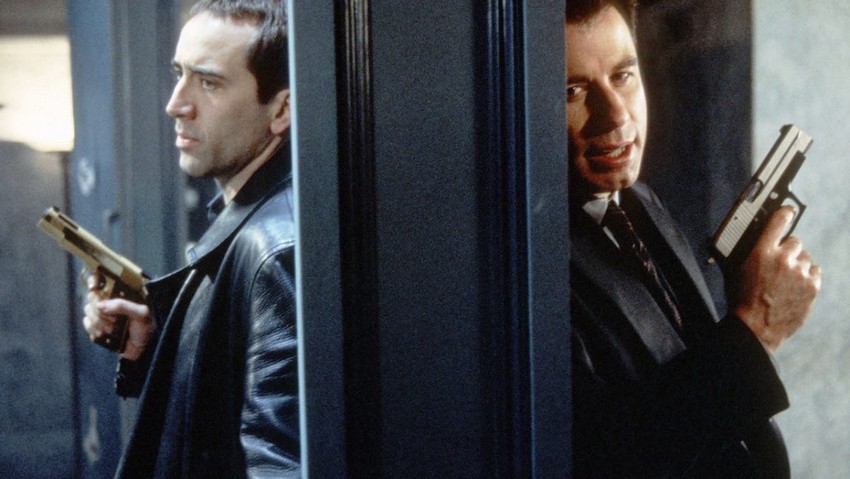 Face/Off is a true classic of the action movie genre beloved by millions. It's also really, really dumb. So dumb that the grammar of its title doesn't even make sense (So it's "Face or Off"?). However, the really corny, peak 1990s premise of a morally upright FBI agent and an unhinged terrorist literally switching faces and causing chaos in each other's lives, was completely transcended by stars John Travolta and Nicolas Cage having the time of their lives in front of the camera, while behind it, director Jon Woo gave us the best piece of filmmaking he would ever deliver outside of Hong Kong.
The weirdly sexual drawling speeches about peaches, the slow-motion doves, the balletic action, the utter lunatic thrill of Travolta/Cage playing Cage/Travolta while pretending to be Travolta/Cage. It was a perfect storm of disparate parts that somehow came together just right in 1997 giving Woo the biggest film of his career with a $245 million global tally.
So, of course, Hollywood is going to try its luck to do it all over again.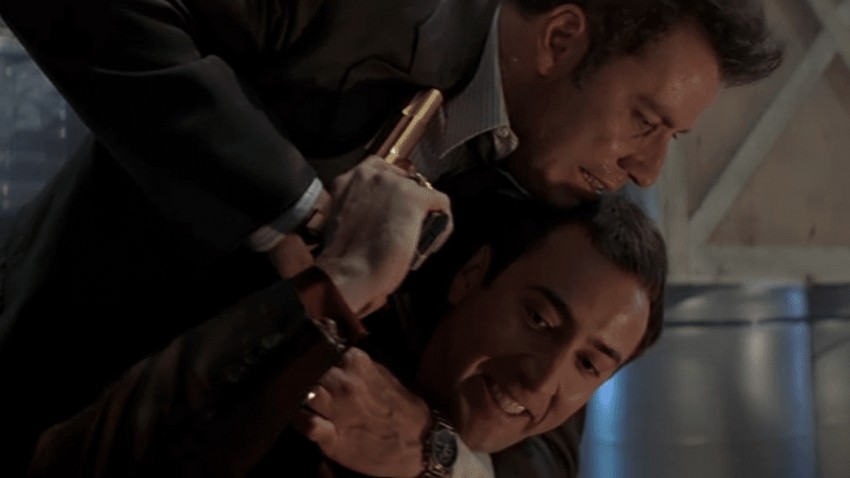 That's the word from Deadline who reports that Paramount is in the early stages of development for a Face/Off reboot with a new cast. The "reboot" term is a bit of a weird word choice as this isn't some long-running franchise that needs to be restarted (no, that Face Off reality series about make-up artists was not a weird spinoff), so technically, this should be a remake. But hey, if Paramount couldn't even bother to stop and think that this is a bad idea, then I doubt a little bit of pedantry bothers them.
Currently, there's no director attached to the project nor is there any indication of who will play the roles of FBI Agent Sean Archer and terrorist Castor Troy. Woo, Travolta, and Cage were all pitch-perfect choices for the first film, and they leave seemingly unfillable shoes here. Given the task of still trying to fill them though will be former Fast & Furious franchise architect Neal Moritz who has been tapped to produce (so at least you know there will be some good action sensibilities here). Paramount has also picked Oren Uziel to pen the script. Uziel was the writer behind the fun Mortal Kombat: Rebirth web film as well as 22 Jump Street, but he also gave us the terrible The Cloverfield Paradox, Freaks of Nature, and the upcoming Sonic the Hedgehog so no telling which way this one could go in terms of quality.
Last Updated: September 10, 2019