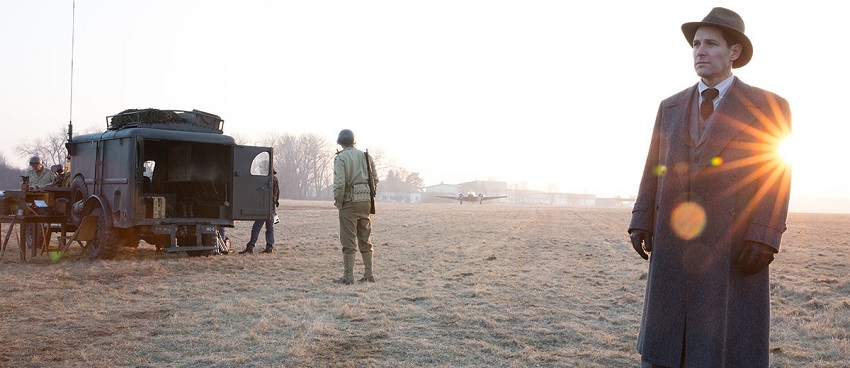 The Catcher Was a Spy is the upcoming biographical war drama from director Ben Lewin (The Sessions, Georgia), with a script by Robert Rodat (Saving Private Ryan), that's based on the 1994 biography 'The Catcher Was A Spy: The Mysterious Life of Moe Berg' by Nicholas Dawidoff. Berg was a professional baseball player who was recruited into the OSS during WWII as a spy, where he was tasked with investigating the German nuclear program.
Paul Rudd heads up the all-star cast as Moe Berg, which also includes Jeff Daniels, Mark Strong, Sienna Miller, Connie Nielsen, Guy Pearce, Paul Giamatti, Hiroyuki Sanada, Shea Whigham, and Tom Wilkinson. A very impressive cast indeed.
The official plot synopsis is as follows:
This gripping, stranger-than-fiction espionage thriller brings to life the incredible true story of Moe Berg, the professional baseball player who became a World War II spy. A Jewish, Princeton-educated, multilingual catcher for the Boston Red Sox with a closely-guarded private life, the enigmatic Berg (Paul Rudd) was already a man of mystery when, in 1944, the US government's wartime intelligence agency enlisted his services.

His mission: go behind enemy lines in Europe to assassinate the Nazi's chief nuclear scientist before the Germans develop an atomic bomb. Trading in his catcher's mitt for a trench coat, Berg must rely on his formidable, steel-trap intellect in a high-stakes game of cat and mouse—with the fate of the world hanging in the balance.
The movie's received fairly average reviews following its screening at the Sundance Film Festival earlier this year, but I've developed a liking for Paul Rudd following his turns in Ant-Man and Mute so let's see what he's got for us here:
Well if the trailer is anything to go by the only thing that looks really bad here is Mark Strong's wig. This comes across as a character study wrapped up inside of a World War II spy story, which unfortunately seems fairly predictable in the way it'll play out. The strong cast offsets that predictability somewhat because good actors can do quite a bit with weak material, but even with that this doesn't look much more than… alright.
What do you think? The Catcher Was a Spy is due for release in the US in theatres and via VOD on 22 June.
Last Updated: May 3, 2018