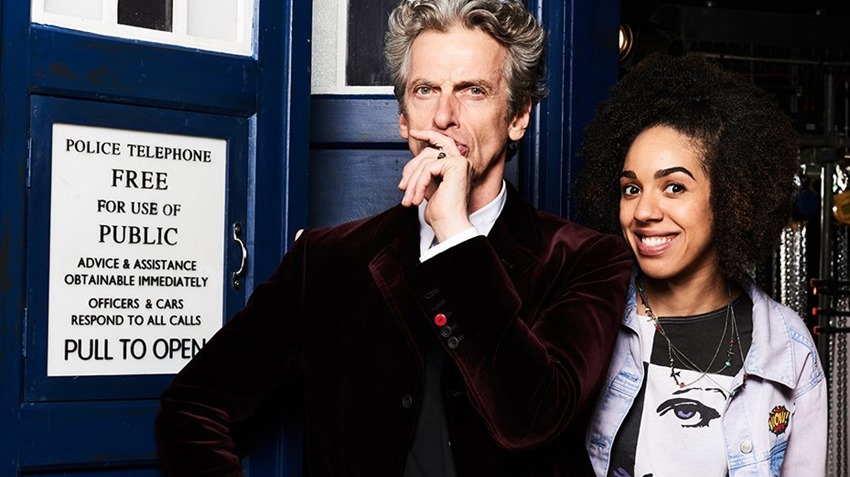 Love or hate the actor who steps into the big boots of a certain Time Lord, but there's no denying that when the time for a regeneration comes along that the impact is felt all across the Doctor Who fandom. And it looks like it's time to say goodbye to the twelfth incarnation of the Doctor, as current Gallifreyian Peter Capaldi has officially announced his departure from the show. Set attack eyebrows to maximum sadness:
BREAKING NEWS!
"It (the new series of Doctor Who) will be my last… I feel it's time to move on."
– Peter Capaldi
#DoctorWho pic.twitter.com/4gx9rTShPZ

— Doctor Who Official (@bbcdoctorwho) January 30, 2017
Capaldi will exit the show in the 2017 Christmas special, just like his predecessor Matt Smith did in The Time Of The Doctor in 2013 in his role as the Eleventh Doctor. But before the end comes, Capaldi will still have one more season broadcast this year. Here's Capaldi's full statement:
One of the greatest privileges of being Doctor Who is to see the world at its best. From our brilliant crew and creative team working for the best broadcaster on the planet, to the viewers and fans whose endless creativity, generosity and inclusiveness points to a brighter future ahead. I can't thank everyone enough. It's been cosmic.
One other big departure this year from Doctor Who as well? Showrunner Steven Moffat, who has held the reins on the series since 2010. He'll be replaced by Chris "Broadchurch" Chibnall, who'll kick off the eleventh series of the show with a fresh new face piloting the TARDIS. If you've never watched Doctor Who, then the basic gist of the series is that its about a time-travelling alien who jets around the galaxy in a blue box that regularly dropkicks the laws of physics and chronology in the face.
Doctor Who has been around now for over fifty years and is universally despised by its own fans, who have failed to realise after more than a decade since the series was rebooted that the show is aimed at children and adults as they bitch and moan about Clara taking up far too much screen-time. Season 10 of the bloody good sci-fi show about wibbly wobbly timey wimey stuff kicks off in April.
Last Updated: January 31, 2017