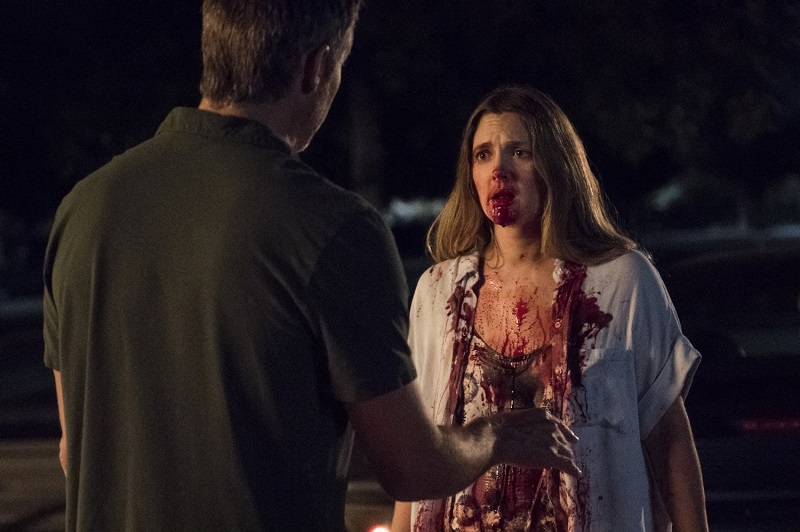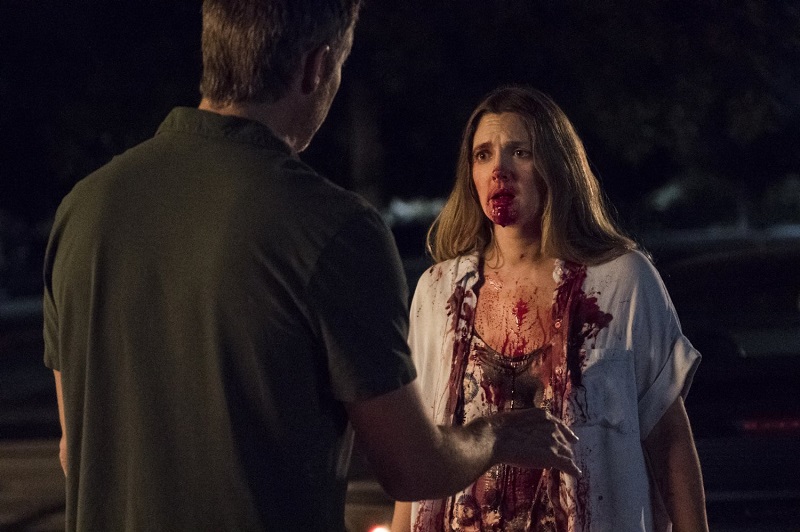 Santa Clarita Diet is the upcoming Netflix Original comedy-horror series from veteran series writer / producer Victor Fresco, who has names including the likes of Mad About You, My Name Is Earl, and one of my personal favourites – Better Off Ted, to his credit.
It stars Drew Barrymore and Timothy Olyphant as Shiela and Joel, a suburban couple whose lives take a turn for the better and/or worse (depending on your point of view) when Shiela dies and becomes a zombie with an insatiable craving for human flesh.
The official, brief, and not very informative show synopsis is as follows:
"Sheila and Joel, a married couple, are real estate agents in Santa Clarita, California. When Sheila dies, their lives take a dark turn."
But enough babble, take a look at how the Santa Clarita Diet will change your life – and if you order now we'll even throw in a set of free steak knives.
Okay so while these don't show us anything about the actual series, they do give us an indication of the tone it's going for – and that's definitely off-beat and quirky. While I've never been much of a Barrymore fan, I do like Olyphant as an actor, and I'm quite curious to see what they do together with Fresco given the greater freedom they'll all enjoy to create something darker on Netflix.
Did anyone else get flashbacks to Veridian Dynamics infomercials? What do you think?
Santa Clarita Diet's 13 episode long first season is due to go live on Netflix on 3 February. It stars Drew Barrymore, Timothy Olyphant, Liv Hewson, Ricardo Chavira and Skyler Gisondo.
Last Updated: January 10, 2017