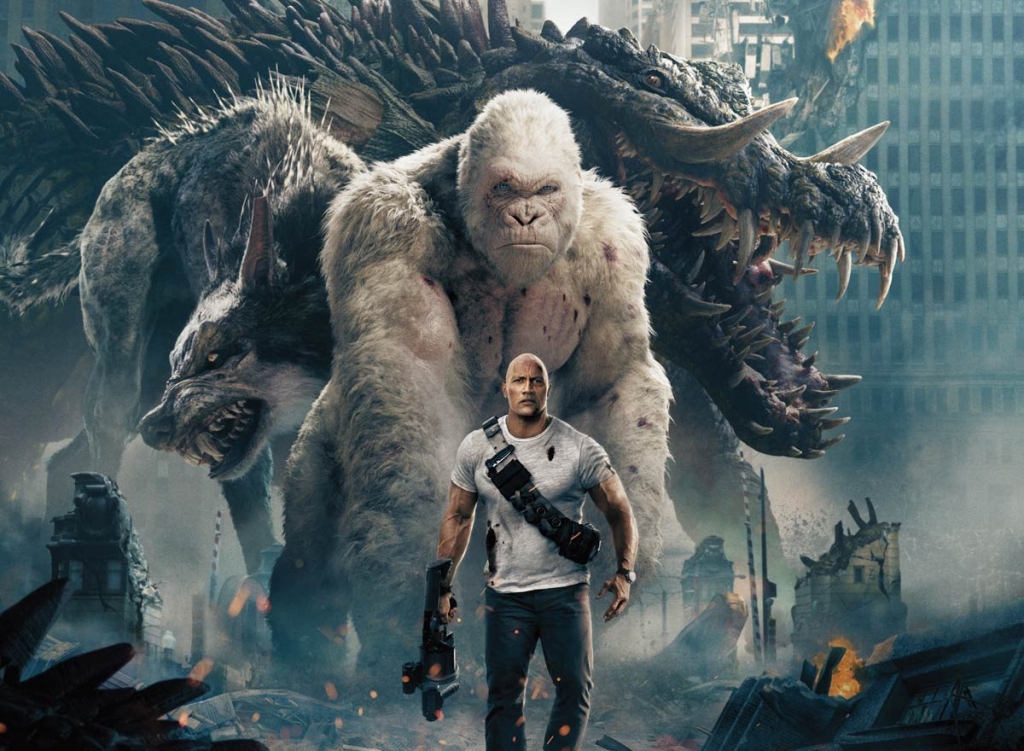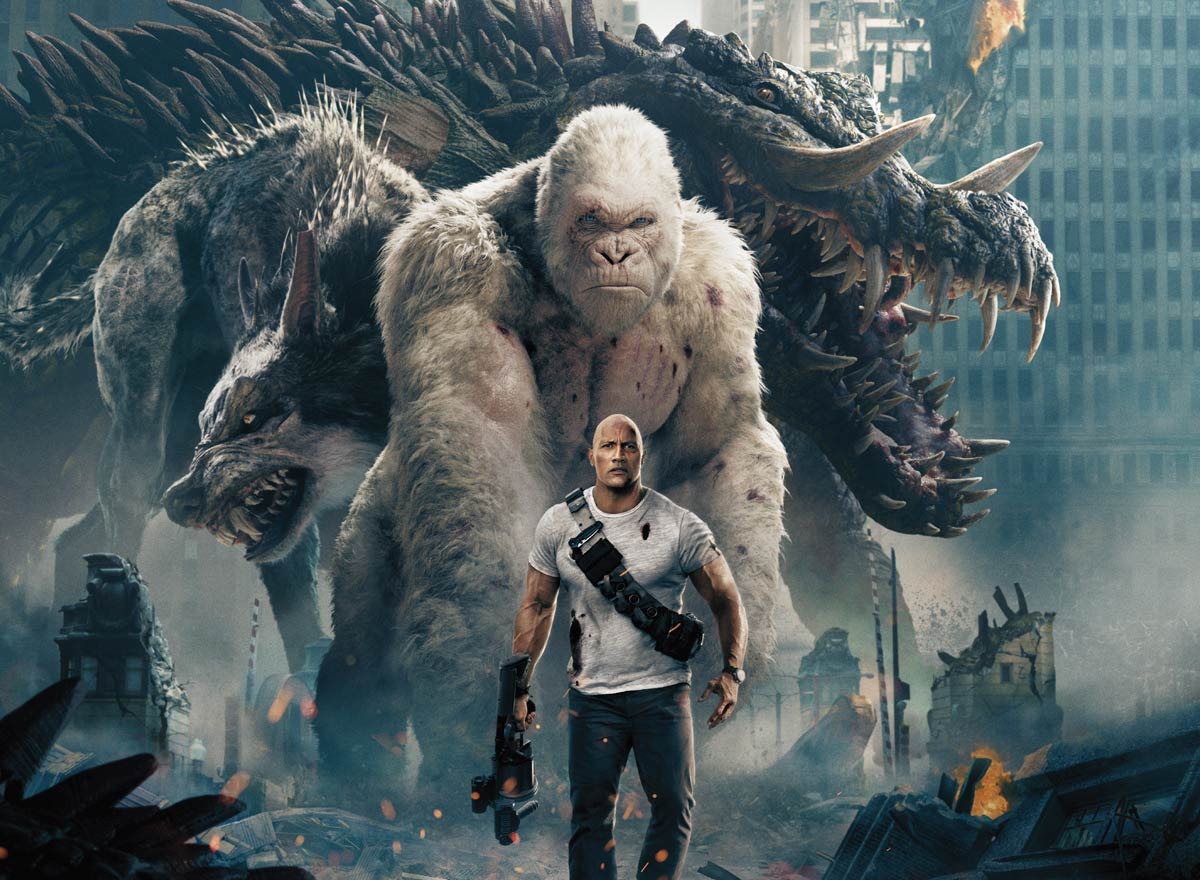 In case you missed my review last week, despite its flaws I actually enjoyed the hell out of Rampage. Of course, I am a sucker for big dumb creature features, and a big dumb creature feature that also has tons of unexpected heart and Dwayne "The Rock" Johnson's endlessly entertaining charisma? I'm sold.
Of course, Rampage won't be to everybody's liking so it comes as no surprise that the movie has divided critics. What may be surprising though is that even with that divide, director Brad Peyton's latest blockbuster has made movie history. As revealed in a Tweet by RottenTomatoes, if Rampage's current review rating of 50% holds true, it will be the highest rated video game adaptation in the history of the review aggregator.
(As a side note, with so many people still getting this wrong all the time, I should probably explain that RT's ratings are not a score out of 100, but rather the percentage of critics who gave the film a positive review based on the publication's internal rating scale.)
If @TheRock's #RampageMovie keeps its current score (53% ?) it will become the highest rated video game movie of all time https://t.co/v8J9PKAcpM

— Rotten Tomatoes (@RottenTomatoes) April 13, 2018
The previous holder of the video game movie crown is actually rather recent as it was none other than the Tomb Raider reboot starring Alicia Vikander from earlier in the year. That film boasted a 49% rating, which admittedly, those of us on the team who have seen the film don't agree with as we feel it deserves a bit better. Not too much better, but something. Whether we agreed with it or not, that 49% puts Tomb Raider just a smidge on the Rotten side of RT's scale.
Even Rampage, despite currently being the video game adaptation King, is technically rated Rotten as it also finds itself below the 60% cutoff mark (and you'll notice it has already dropped a few percentage points). Hopefully one day we'll get a Fresh-rated video game adaptation, but unfortunately, today is not that day. Maybe when Tom Hardy's Splinter Cell movie eventually gets made, it could be the one, or maybe it's the upcoming animated Mario Bros movie from the guys behind the Despicable Me/Minions franchise. Or maybe, as some suspect, video game movies really are cursed and Rampage is as good as it's ever going to get. At least it's better than Doom, right Dwayne?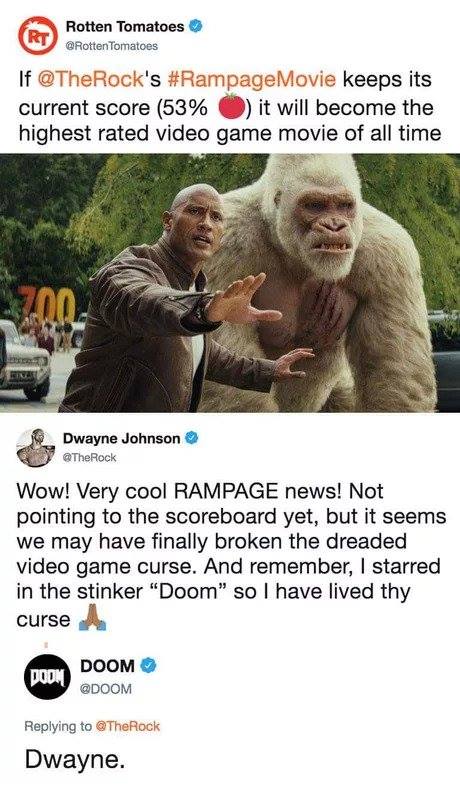 Last Updated: April 17, 2018