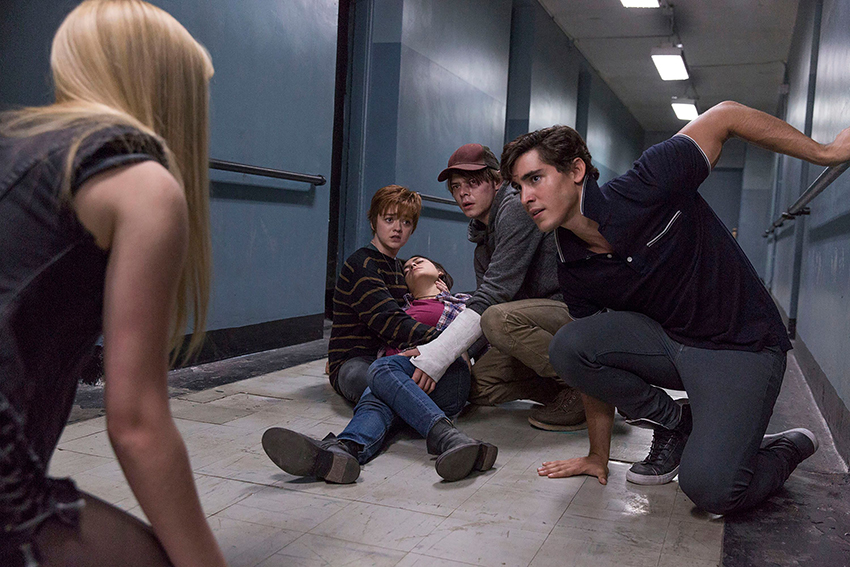 We heard last week that Fox's 2018 X-Men cinematic universe lineup was getting a big shake-up as X-Men: Dark Phoenix got pushed back from November this year to 14 February 2019, while New Mutants – which had already seen its original April 2018 release delayed to February 2019 – would be pushed back even further to August next year.
While Dark Phoenix's delay is just due to some schedule clashes, The New Mutants' tumultuous production cycle appears to be the results of massive reshoots, with some rumours stating up to 50% of the film being reworked. The details on that rework have slowly been surfacing, and The Tracking Board has now compiled a lengthy report via their sources on the behind-the-scenes goings-on for the troubled X-Men spinoff.
The first note is that while director Josh Boone's original script, co-written with Knate Lee, pitched the film as an intense horror film in the X-Men universe instead of a comic book blockbuster, Fox wasn't so convinced of this radical approach. As a result, a dozen other writers all got to chip in to produce a new toned down draft which Boone filmed and which was essentially a PG-13 YA adventure described as "a superhero movie set in a Breakfast Club-like setting whose genre is more like The Shining than 'let's save the world.'" The change in approach was seemingly justified as this early cut of the film reportedly received great test screenings on par with Deadpool and was just three days away from completion. And then the world rediscovered its fear of clowns and everything changed.
When Warner Bros and director Andy Muschietti's R-rated adaptation of Stephen King's It released last year to critical acclaim (85% on Rotten Tomatoes) and record-breaking box office success (the highest-grossing horror film of all time with over $700 million), the suits at Fox suddenly realised that maybe Boone's pitch of a horror movie filled with kids wasn't such a bad idea after all. To test the waters, Fox released the first trailer for The New Mutants, edited to lean hard into the horror angle, and fans really responded well. Well enough that Fox realized they had to give people the horror movie they were now expecting.
And so Boone was tasked to go back and rejigger an essentially completed film to bring it closer to his original pitch. This included adding some of the more R-rated scares Fox originally baulked at, as well as apparently adding back in some characters he had initially envisioned but then removed from his scope. This is where all the delays are coming from.
While he was getting closer to making the movie he wanted to make in the first place, things haven't been smooth for Boone though as producer Simon Kinberg – who should have been the one corralling everything on set – was actually busy making his directing debut on X-Men: Dark Phoenix. As a result, Boone still had lots of back and forth with other execs which caused the film to have some tonal disparities. Fox still wants Boone to fix things though and current word is that the opening half still needs lots of work, but the second half of the film is now in a good place.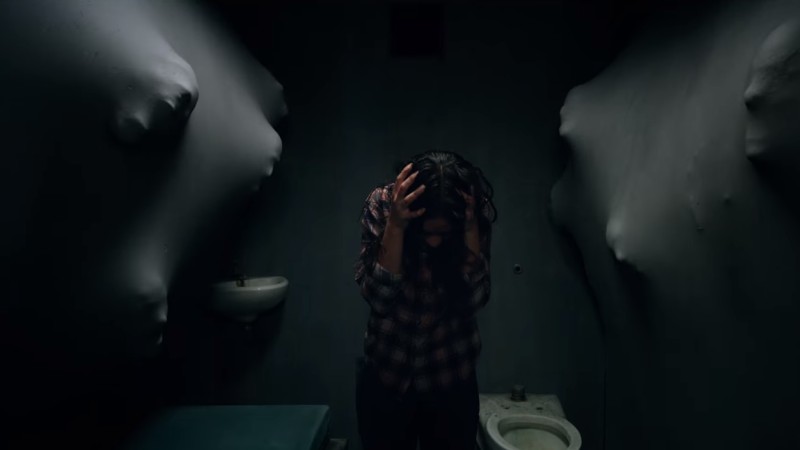 Well, a good place that could have been a better place, if you ask me. It seems that characters weren't just being added during these reshoots but also removed, and one of them was a huge one. In the end-credits scene in X-Men: Apocalypse, shady men from the Essex Corporation visit Col. William Stryker's secret base and take files and a genetic sample of Weapon X aka Wolverine. "Essex" was obviously a link to classic X-Men comic book villain mad scientist geneticist Nathaniel Essex aka Mister Sinister and it was thought that this thread would be picked up in Hugh Jackman's final stint as Wolverine in last year's Logan, but it never happened.
According to Tracking Board's sources though, Boone intended to continue that tease by introducing Mister Sinister himself in a post-credits scene, and it would have been none other than Mad Men actor Jon Hamm who was cast in the role. Everything about that sentence reads amazingly to me, but alas it was not to be.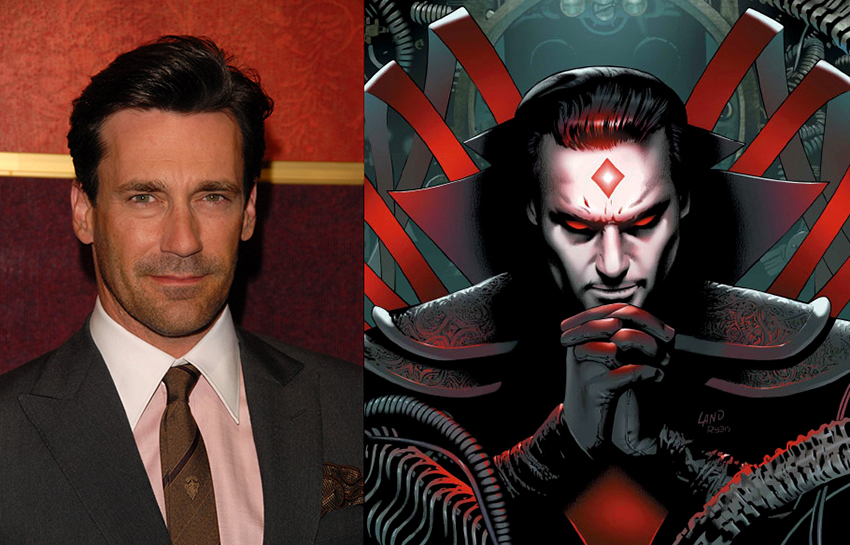 Despite Boone already filming material that would have led up to Hamm's appearance as Sinister, Fox decided to not go with it for some unknown reason. Instead, a totally new post-credits scene is being shot featuring a different X-Men villain played by another pretty cool actor. I won't spoil the surprise actor cameo for anybody here – you can check out Tracking Board's original story for the reveal – but as great as it sounds, I would have killed to see Hamm as Sinister. That is just pitch-perfect casting to me.
Then again, with the way this film has been flip-flopping during its production, we may just get to the end of the film to find Hamm as Sinister anyway. It would be like some kind of double-blind bluff and I'm totally down with that.
The New Mutants is scheduled for release on 2 August 2019 and stars Anya Taylor-Joy as Illyana Rasputin aka Magik, Maisie Williams as Rahne Sinclair aka Wolfsbane, Charlie Heaton as Sam Guthrie aka Cannonball, Henry Zaga as Roberto da Costa aka Sunspot, Blu Hunt as Danielle Moonstar aka Mirage and Alice Braga as Dr. Cecilia Reyes.
Last Updated: April 3, 2018