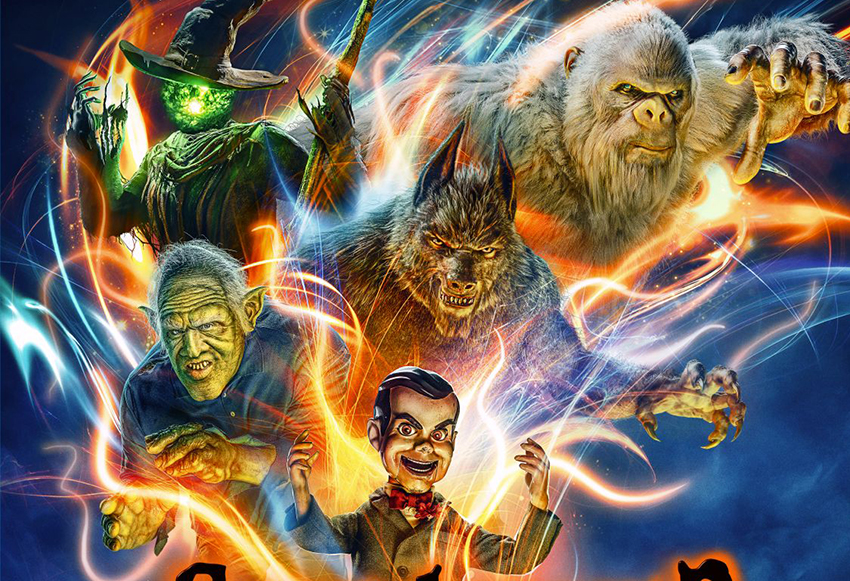 I really didn't expect to enjoy 2015's Goosebumps as much as I did, but the Rob Letterman-directed adventure film was a rather enjoyable throwback to the kid-friendly horror movies of yesteryear that we see so little of today. Mixing reality and absurdity, the film saw Jack Black star as a fictionalized version of real-world writer R.L. Stine, who finds the monsters from his best-selling Goosebumps book series coming to life and running amok in a sleepy American town.
Earning over $156 million off a $58 million budget, the film was a commercial success but didn't exactly set the box office ablaze. As such, a follow-up movie was never quite an inevitability but we're now getting one in the form of Goosebumps 2: Haunted Halloween.
This time around it appears that Black will not be returning as Stine (maybe because he's too busy starring in the similar-looking The House With a Clock in its Walls), though he is still voicing demonic ventriloquist dummy Slappy. Original stars Dylan Minette, Odeya Rush, and Ryan Lee are expected to return but seemingly in minor fashion as they tag in the trio of Caleel Harris, Jeremy Ray Taylor, and Madison Iseman. Although the cast may be mostly new, it definitely looks like this sequel will be up to its old creepy tricks though, based on the first trailer released last night.
Goosebumps 2: Haunted Halloween also stars Ken Jeong, Wendi Mclendon-Covey, and Chris Parnell. The film is directed by Ari Sandel, the American filmmaker who won the Oscar for Best Live Action Short Film in 2006 with West Bank Story, and who also helmed the critically acclaimed 2015 teen comedy The DUFF. That's some serious talent behind the camera, and hopefully it translates to as much horror fun as the first film.
Goosebumps 2: Haunted Halloween is scheduled for release on 12 October 2018.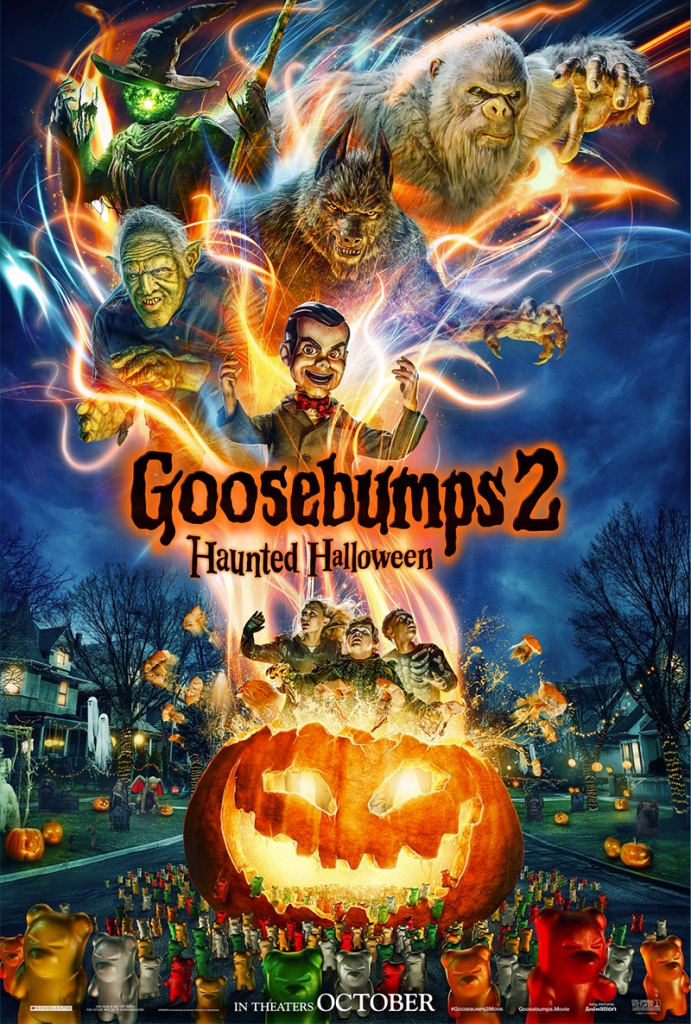 Last Updated: July 12, 2018