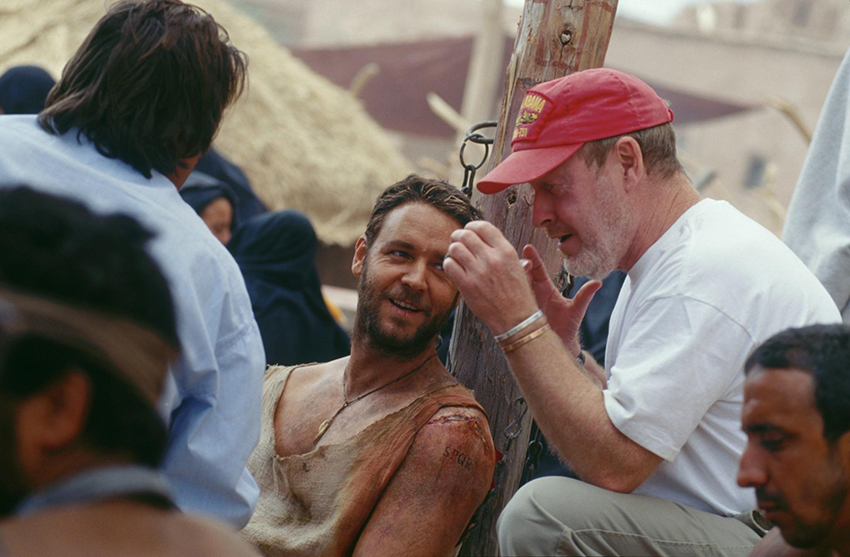 Although opinion on it has seemingly soured slightly among critics in later years, I still think Gladiator is a damn good movie. Upon its release in 2000, the Ridley Scott directed historical drama took home five Oscars, including Best Picture for Scott and Best Actor for Russell Crowe's portrayal of Maximus Decimus Meridius, an acclaimed Roman general who is betrayed, has his family murdered and is sold into slavery by Joaquin Phoenix's jealous and conniving Emperor Commodus. It had sweeping action, heartbreaking drama, iconic characters and eternally quotable dialogue (ARE YOU NOT ENTERTAINED?!) and, most importantly, it had a definite ending as [spoiler alert] Maximus gives his life to avenge his dead wife and son. And yet, we've been hearing rumblings for years now already about a sequel.
Most of these rumblings came from Scott himself, who expressed his desire to revisit this world with Crowe in the lead a few times in the past. At one point he had musician/writer Nick Cave work out a script that found a way around that annoying roadblock of a dead Maximus, and it was BONKERS. You can read a full breakdown here, but it boiled down to Maximus fighting his way out of the afterlife on a mission to kill a Roman god who has created the persona of "Jesus" so as to stoke the new Christian religion and thus steal other gods' followers. It got even weirder as there was time travel involved as Maximus was forced to fight in all of humanity's major wars throughout time and eventually becomes the living personification of War itself. Like I said, bonkers.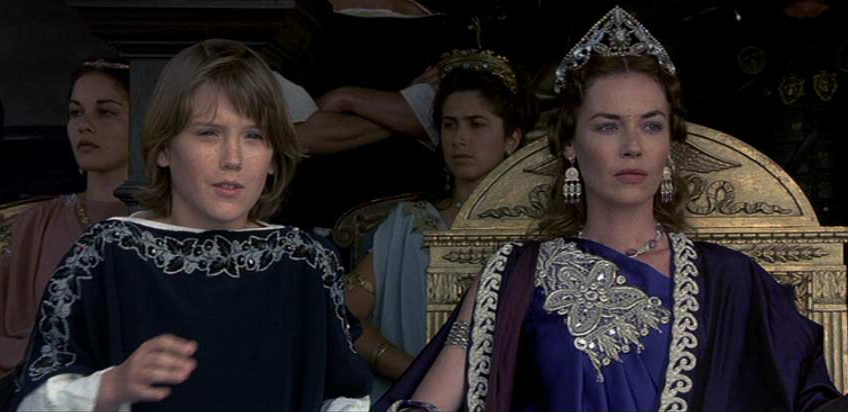 Luckily, Deadline now brings word that Scott is indeed set to step behind the camera again for a Gladiator sequel, but will be using a completely new script. This new script will be penned Peter Craig, screenwriter of Ben Affleck's brilliant Oscar-nominated The Town as well as two Hunger Games movies and 12 Strong. He's also penned the upcoming Top Gun: Maverick and a planned Logan's Run remake, so he certainly has some good credentials.
As for his script, it's said that this film will forget trying to resurrect Maximus through ridiculous means and instead focus on Lucius, the now grown-up son of Connie Nielsen's Lucilla, Emperor Commodus' older sister and Maximus' former lover before he met his wife. In the movie, Maximus showed great affection for Lucius, whose father had died in war early in his life, and treated him like a son. Some have theorized that Lucius could secretly have actually been Maximus' biological son, but this doesn't line up with the timelines or what we saw about Maximus and his love for his actual wife and son. Either way, it's an interesting angle to take.
Spencer Treat Clark, the actor who portrayed Lucius when he was 13, has continued to act steadily and was most recently seen in Marvel's Agents of SHIELD and Animal Kingdom, and will be in the M. Night Shyamalan's upcoming Glass. Depending on how grown-up Lucius is in Craig's script, I wouldn't be surprised if Clark is just brought back to reprise the role. With Scott's schedule actually pretty full (he's soon starting to shoot his very first TV series, Raised By Wolves, right here in South Africa) it's uncertain exactly when he plans to tackle this Gladiator sequel though. Whenever it does happen, at least we know it won't be getting crazy with time-travelling gods.
Last Updated: November 2, 2018