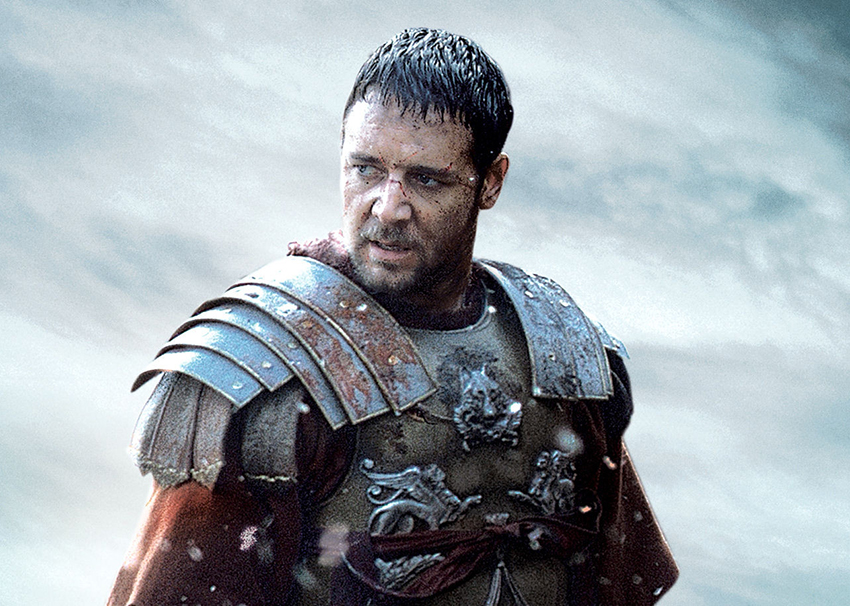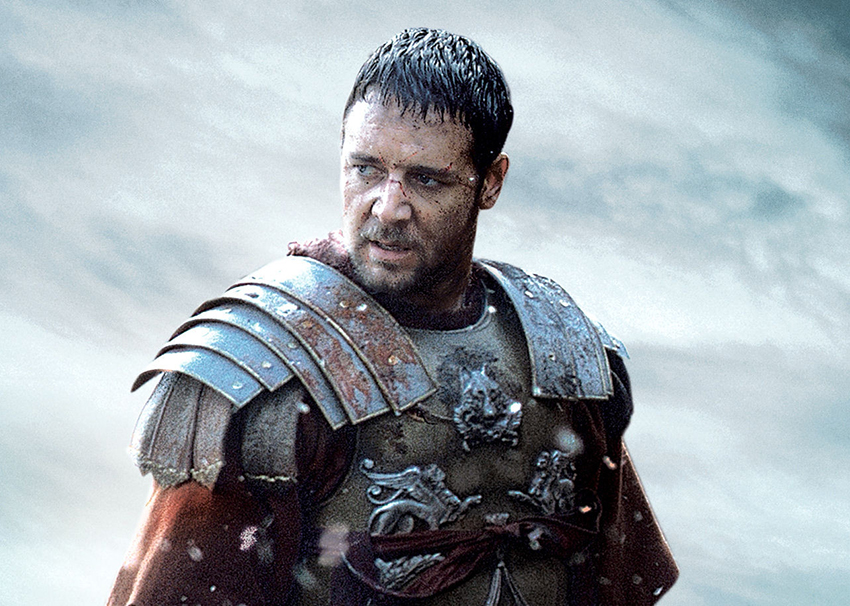 Later this year, we're getting the sequel to director Ridley Scott's Blade Runner, one of the most iconic and seminal pieces of science-fiction filmmaking of all time (No pressure). For a long time many people didn't see how it would be possible to make a follow-up but Scott and new director Denis Villeneuve found a way. A way that actually looks incredibly good.
While not as massively influential as Blade Runner, Scott's 2000 Best Picture Oscar-winner Gladiator is another highly-loved movie where you can't really see how a sequel could be made. After all, Russell Crowe's Maximus Moridius, the Roman general turned slave turned who eventually managed to rise up the ranks again and avenge the death of his family by killing the Emperor who ordered it, actually succumbs to the wounds he sustains in the fight. The death of your titular lead character is usually a showstopper in these things. But apparently not for Scott.
While chatting to EW after presenting a screening of Alien at the SXSW Film Festival, Scott revealed that he's somehow found a way to continue telling Maximus' story and wants Crowe to resume the role.
I know how to bring him back. I was having this talk with the studio — 'but he's dead.' But there is a way of bringing him back. Whether it will happen I don't know. Gladiator was 2000, so Russell's changed a little bit. He's doing something right now but I'm trying to get him back down here.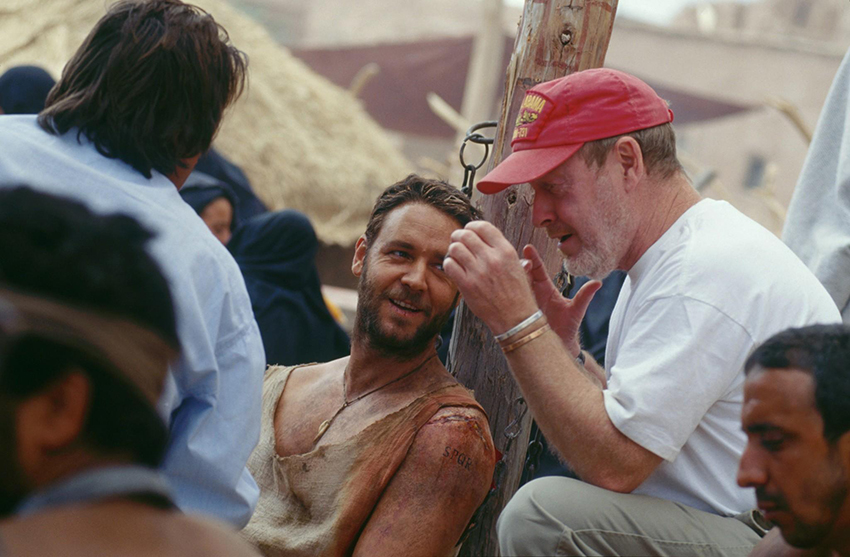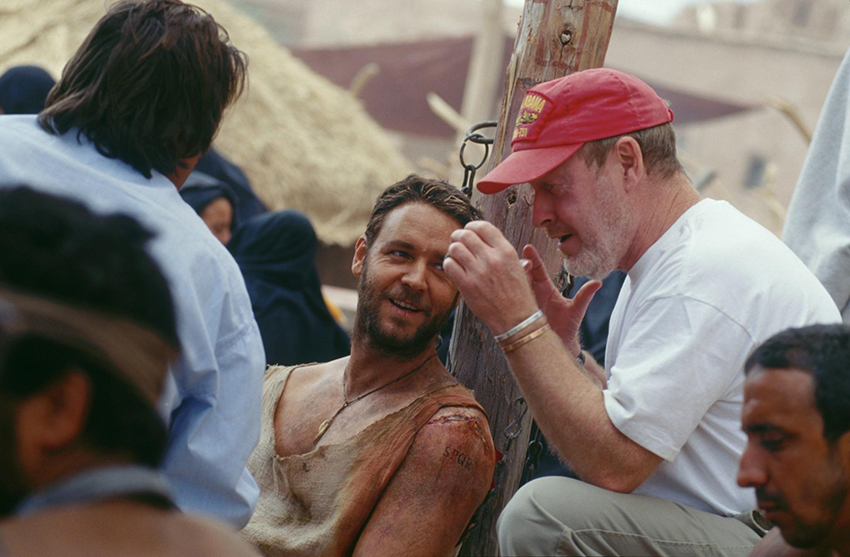 Scott doesn't go on to explain just what his idea is, but I'm hoping and praying to every god there may be, Roman or otherwise, that it's a better idea than the bonkers Gladiator sequel that was already in development many years ago. No, I'm not talking about the possible John Logan (Penny Dreadful, Skyfall) penned film that would act as both prequel and sequel, as that actually sounded decent. There had actually been another Gladiator 2 in development, and you many need to buckle up because things are about to get weird.
According to iconic rocker turned screenwriter Nick Cave, Crowe called him many years ago to commission him to pen a Gladiator sequel, but Cave immediately pointed out the obvious of Maximus actually dying at the end of the first film, to which Crowe simply replied "You sort it out". Which Cave did.
In his script, which you can actually read in its entirety over HERE, Maximus does indeed die, but then finds himself stuck in purgatory, the nowhere place between heaven and hell. It turns out there's a bit of a war of attrition going on in heaven as all the old gods are slowly dying out as Christianity is claiming more and more of their followers. What's worse, it's revealed that Hephaestos, one of their own, is actually the one that's behind this new religion on Earth (it's hinted that Hephaestos was actually Jesus). The old gods choose Maximus as their champion and send him to kill this rogue Roman god, and then find these Christians and end them too, but Hephaestos tricks Maximus and sends him back to Earth to just in time to witness how the Christians are being slaughtered… by none other than Lucius, the grown up son of the emperor's sister who Maximus was close to.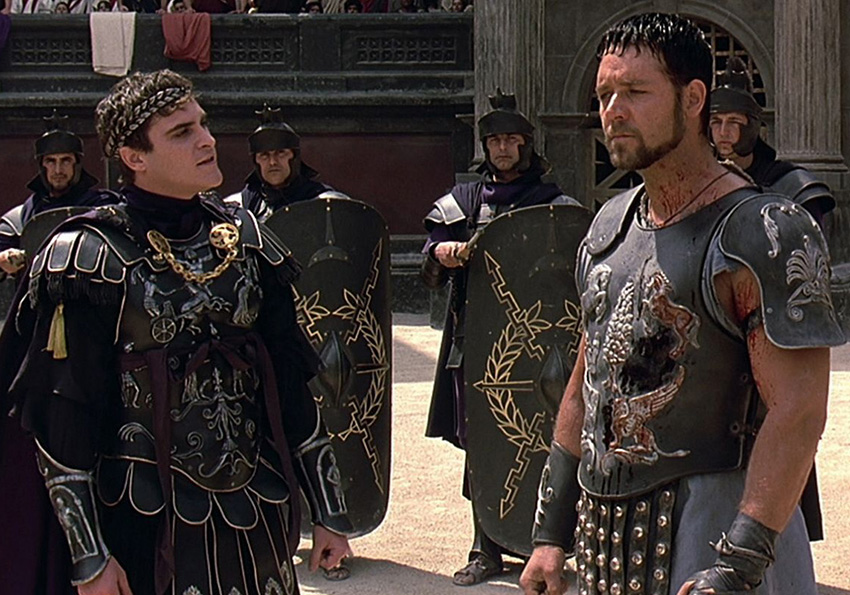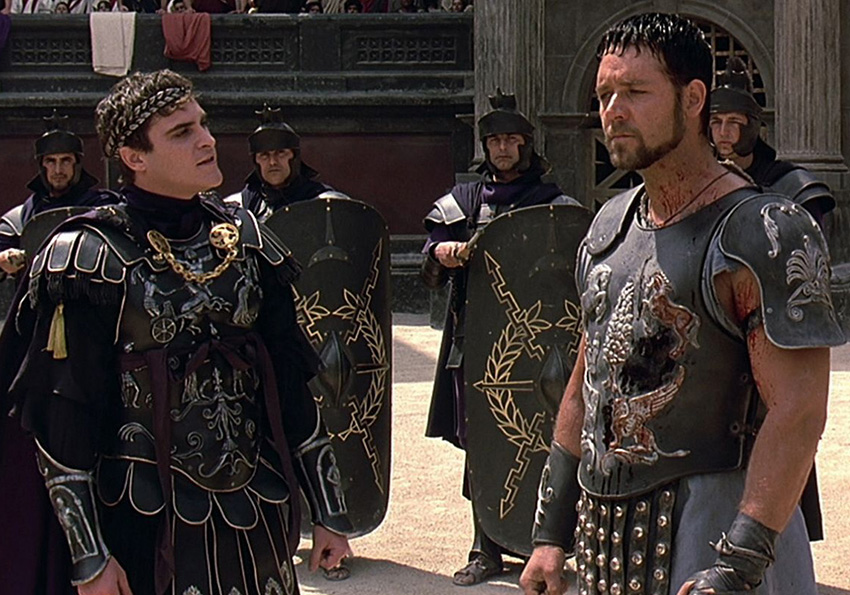 Although initially reluctant to assist the persecuted Christians, Maximus soon discovers that his son Marius is actually alive, returned from death when his mother bartered away her place in Elysium with the gods. With no memory of who his father is, Marius has been adopted by the secret leader of the Christians. Through his affection for Marius, Maximus gets caught up in the Christians' fight against Lucius and the rest of Rome. Oh and there's a ghost called Mordecai who only Maximus can see that follows him around everywhere. The movie was titled, in the most unsubtle way ever, Christ Killer.
And that's not even the weirdest part of the story. Because of his abandonment of his original task from the old Roman gods, they banish him from ever entering the afterlife again in any form. After helping to train a ragtag band of Christians literally overnight to repel the twice as many Roman soldiers that come to kill them, the script ends with a very dramatic closing montage, that cuts through the centuries from ancient Rome to the Crusades to WWII to Vietnam etc., each time showing Maxiumus still fighting in these various wars. It eventually finishes in the modern day Pentagon where it's revealed that Maximus is now a high-ranking US general as he sits down to discuss battle strategies. The script honestly has some good moments, but it's also bogged down with a crap load of melodrama and there's the fact that it suddenly feels like you're reading a gritty God of War movie rather than a Gladiator sequel.
As you would expect, the studios didn't greenlight the script, despite Crowe apparently liking it, according to Scott. Hopefully he now has something doesn't involve a ghost-whispering zombie Russell Crowe sent to kill Jesus.
Last Updated: March 17, 2017