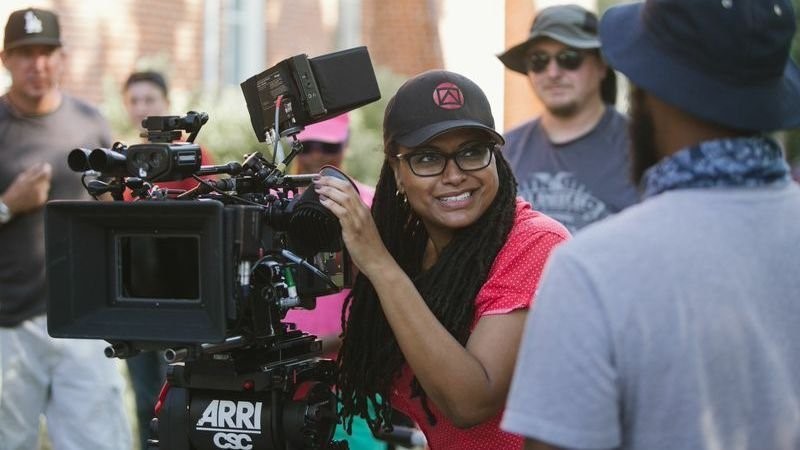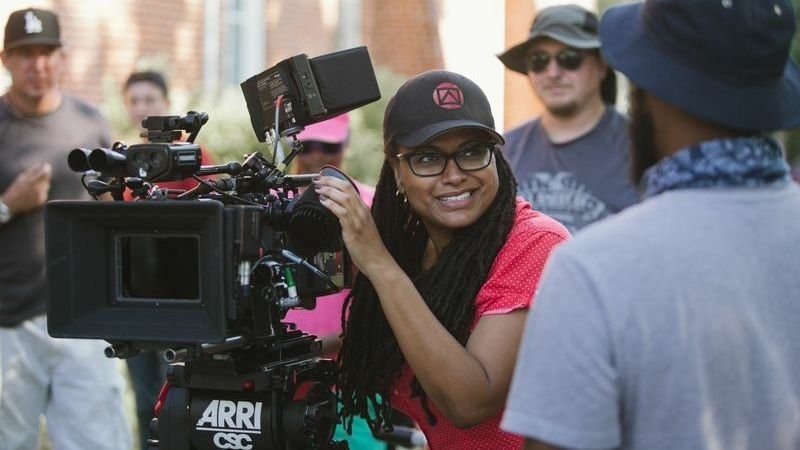 Congratulations. We're not even halfway through the year yet, and I'm pretty sure I've already written the most unexpected headline of 2017 for me. Making a movie in Hollywood is not easy. Often times it's not even about whether you have a good pitch or not, but rather who you know. Also, if you happen to have very deep pockets filled with cash. Hell, sometimes not even that is enough. And then other times all you need is a meme on Twitter.
News comes out of Cannes (via EW) that Netflix has won an intense bidding war among studios to release an upcoming buddy heist movie starring Grammy Award-winning singer Rihanna and Oscar winner Lupita Nyong'o (12 Years a Slave) to be directed by Oscar nominee Ava DuVernay (Selma, The 13th) and penned by Golden Globe nominated writer Issa Rae (Insecure). That is an incredible amount of assembled talent, and they've all come together because of one picture. The image in question was a snap taken in 2014 that showed Rihanna and Nyong'o, decked to the nines, seated next to each other at a Miu Miu fashion show. The pic was nothing more than that, but one Tumblr post changed it all.
This post was rapidly picked up by Twitter users, with fans of the ladies making sure it went viral. They took it further than that though, as some started suggesting that DuVernay, who had just come off all the hype around Selma, should direct off a script from Rae. When all four ladies responded in good humour that they would be willing to collaborate, fan buzz hit the stratosphere and they went the extra mile by actually coming up with the story for the proposed movie in a series of viral tweets and even posting concept art of this "scammer story".
I'm down if you are @rihanna https://t.co/vwHBWeCbFZ

— Lupita Nyong'o (@Lupita_Nyongo) April 21, 2017
I'm in Pit'z https://t.co/Kz0o3lBEmL

— Rihanna (@rihanna) April 23, 2017
@rihanna So @ava, your turn pic.twitter.com/YGJbNI5jLz

— Mikelle Street (@MikelleStreet) April 23, 2017
Next up: @IssaRae. https://t.co/OxqnszL57N

— Darrell. ? (@dvrrxll) April 23, 2017
The narrative, as fans pitched it, would see Rihanna "playing a woman who cons white men, while her brilliant co-conspirator (played by Nyong'o) orchestrates the heists." Rae is reportedly already working on the script, and while it has not been officially revealed if her still-untitled screenplay will stick to all the details fans came up with, her reps reached out to Vanity Fair to inform them that "the original Twitter users who imagined the concept for this film will be credited and included in some form." What a time to be alive!
Netflix is reportedly eyeing an early 2018 production start date, but it all depends on DuVernay who is currently in post-production on Disney's adaptation of A Wrinkle In Time which is set for March 2018 release.
Last Updated: May 24, 2017