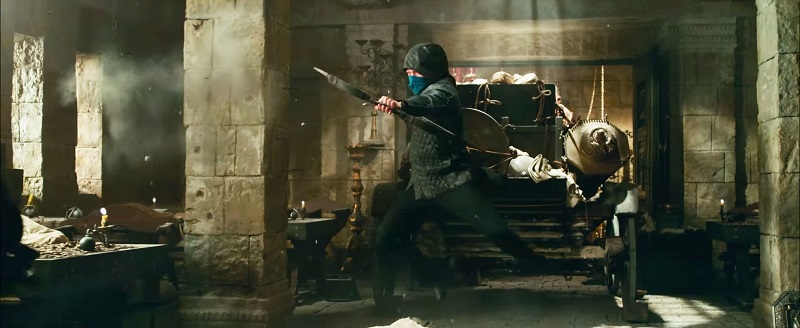 Every generation gets their Robin Hood. Or I should say every half-generation because it feels like every 5-10 years we are getting a new reboot of the character in what is supposed to be the latest and greatest take on a familiar story.  And this time around, it appears that Robin Hood is getting the action treatment with moves reminiscent more of a video game than series featuring Assassins than what you would expect from a thief and his outlaws that hide away in the forest.
We've seen a few trailers for the upcoming Robin Hood movie that stars Taron Egerton as our titular outlaw and Jamie Foxx as Little John, or simply John as he is referred to here. The first trailer felt more like a superhero movie and didn't exactly excite, but the second trailer certainly made it appear like this movie could be worthwhile. We now have another trailer for the movie – does it help break this tie-breaker?
And to be honest, I'm probably even more confused now. While the origin story of a war-hardened Robin Hood sounds promising, it does feel just a little too over the top and more of a straight-up action movie than your typical Robin Hood movie.  The student-mentor relationship between John and Robin here only appears to have deepened and Ben Mendelson looks like he will be a truly menacing Sheriff of Nottingham here, but star talent is not something this movie is lacking. I just don't feel any heart in any of this so far.
Hopefully I'm wrong and director Otto Barthurst has actually crafted a decent story and they're simply putting the action bits in for the sake of a trailer. There are so many excellent superhero movies out there that we don't need another one and this movie doesn't look like it does things any better than the rest either.
Either way, Robin Hood will be here soon on November 21st and so it won't be long before we get t judge for ourselves.
Last Updated: September 28, 2018