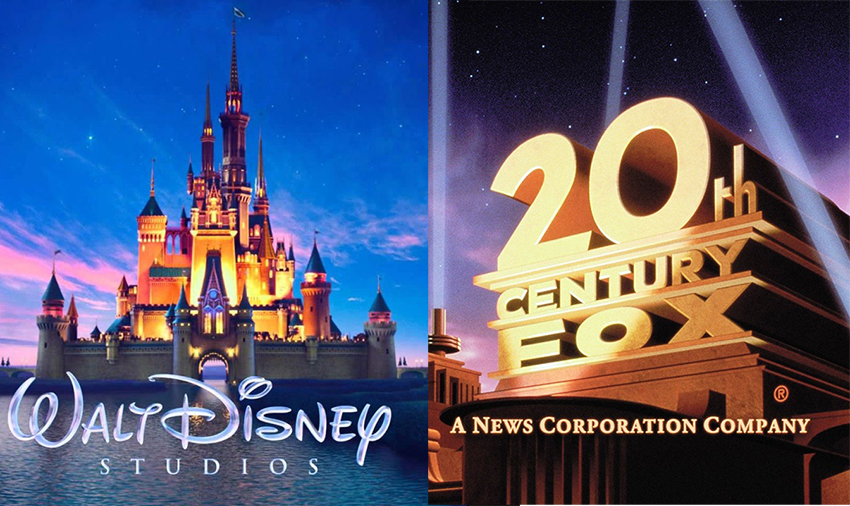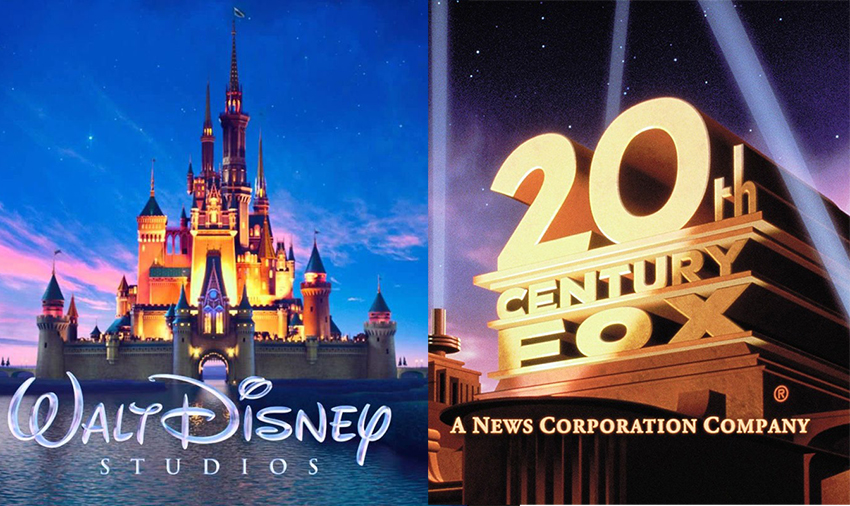 Earlier this month a story popped up that had serious paradigm shift implications (also paradigm sh*t-your-pants implications for fanboys) that Disney was looking to purchase a massive portion of rival studio Fox. However, not too long after the news that the two studios were talking broke, we got word that they in fact weren't. Talking that is. Negotiations had seemingly broken down, shattering the dreams of many a fan that the Disney-owned Marvel would get back the cinematic rights to some of their biggest characters – X-Men and Fantastic Four – currently owned by Fox.
Well, prepare to break out the superglue and possibly put those dreams back together again as a new report from Deadline indicates that Disney and Fox are apparently back at the negotiations table. According to the publication's Mike Fleming, this "juicy rumour" is "fast gaining steam" in Hollywood, and that Disney is "progressing speedily" toward finalizing a deal with Fox. A deal, in this case, which will reportedly see Fox "keeping possession of sports and news properties, and the rest of TV and the film studio going to Disney".
If you noticed the words "rumour" and "reportedly" up above, it's because right now there's no concrete word on any of this. In fact, there's no word at all. It seems that both studios have gone suspiciously dark all of a sudden. The last time Disney suddenly operated under a "cone of silence" like this, when they finally broke it, it was with the news that they had acquired Lucasfilm for $4 billion, and many pundits in the know in Tinsel Town circles are saying that this could definitely be the same situation here. If that is the case, and things are moving along as rapidly as reports suggest, we can probably expect a major announcement very soon.
Now it has to be pointed out that Disney buying Fox is not quite the good thing some may think it is. While Disney has really not overtly tampered when it came to the running of Lucasfilm and even Marvel in how they want to do their business, nobody likes a monopoly. And that's exactly what Disney would have here when it came to some of the biggest franchises in pop culture history. All of a sudden, Disney's planned upcoming streaming service – content for which, it is believed, was one of the biggest driving forces in acquiring Fox's gigantic slate of TV properties outside of the Marvel stuff – becomes a must-have service for so many people who want to continue enjoying their favourite titles. And right now, we need another siloed subscription service about as much as we need a hole in the head.
Despite all of that though, it's hard to not get excited about all of this if you're a fan of comic book movie fare. Yes, Fox has made incredible in-roads with the likes of Logan and Deadpool, but there's no denying that they have not made the best use of X-Men and Fantastic Four, two of the most beloved comic book series of all time. With Marvel looking at the upcoming Avengers 4 as a "grand finale" that will really upend their cinematic universe and start exploring brand new corners of it, this couldn't have come at a better time, if it is indeed true.
C'mon, guys. All I'm asking for is that Annihilation movie. Is that too much to ask for?
Last Updated: November 29, 2017