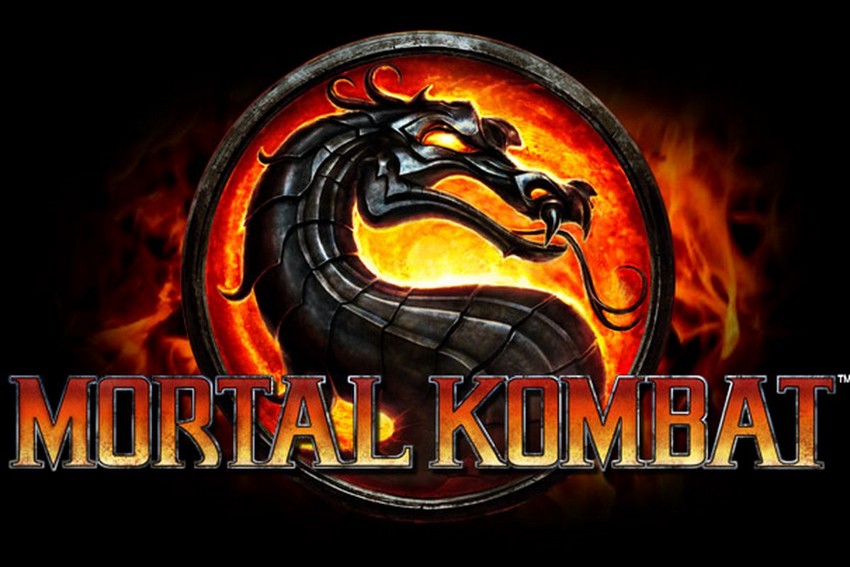 To paraphrase some iconic catchphrases: "Finish it! Get it over with!" Yes, we've been talking about a Mortal Kombat movie reboot for years now, ever since Kevin Tancharoen's brutal Mortal Kombat Legacy web series reignited fan interest in the video game adaptation franchise. While Tancharoen dropped out of the planned movie reboot, much to the disappointment of many, filmmaker extraordinaire James Wan (The Conjuring, Furious 7, and the upcoming Aquaman) would be shepherding affairs as producer while hotshot Australian commercials director Simon Mcquoid would make his feature film debut behind the camera. A completed script by Greg Russo – who has been tapped to adapt several video game properties including Resident Evil and F.E.A.R. – was even in the can. That was back in 2016 though, and since then we've heard next to nothing about the production.
Now The Hashtag Show is reporting what could be the first meaningful update on the proposed film and it could be a big one. The publication claims to have got their hands on the casting breakdowns, and they reveal that the new movie will, in fact, be led by a brand new character named Cole Turner. According to the report, "Cole is a Philadelphia boxer that is recruited by a prophecy chaser to compete in a fantastical tournament – the outcome of which determines the fate of Earth and its inhabitants."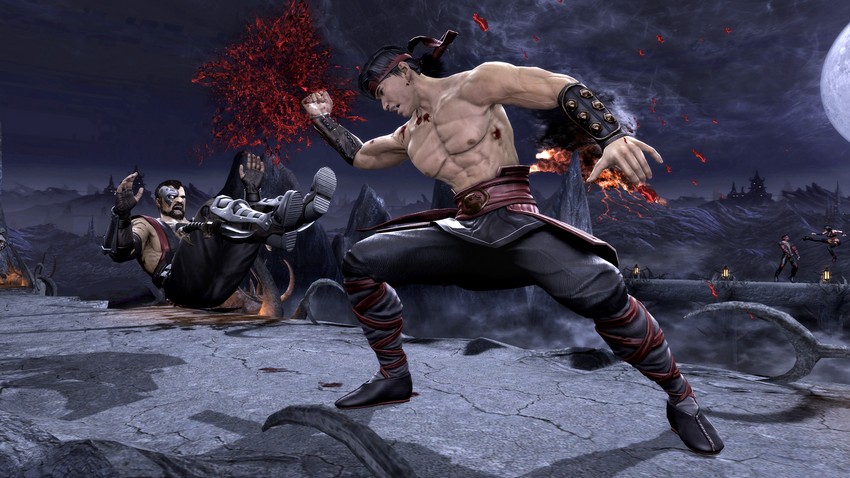 If you're wondering what happened to good ol' Lui Kang or Kung Lao or any of the other protagonists that have traditionally taken the lead in long-running fighting game franchise and its many screen adaptations, don't worry they're still there. Alongside some big surprises, as the rest of the character breakdowns reveal:
Cole Turner
Lead Male. 30s. A brand new character to the MK franchise. Cole is a struggling and widowed boxer who cares more about his young daughter than anything. He is incredibly determined and refuses to quit in the face of fantastical adversity.
Kano
Supporting Lead Male. 30s. The large, rugged Australian ex-special forces turned merc-for-hire. He is arrogant and impetuous but a tremendous fighter.
Sonya Blade
Supporting Lead Female. 30s. The beautiful, brainy blonde writer who chases the prophecy of Mortal Kombat. She recruits Cole and fights bravely and selflessly for a team she can only be a true part of once she earns a medallion in combat.
Jin/Raiden
Male. 14. The immortal thunder God and protector of the Earth realm, who leads and trains the Earth team in the Underworld.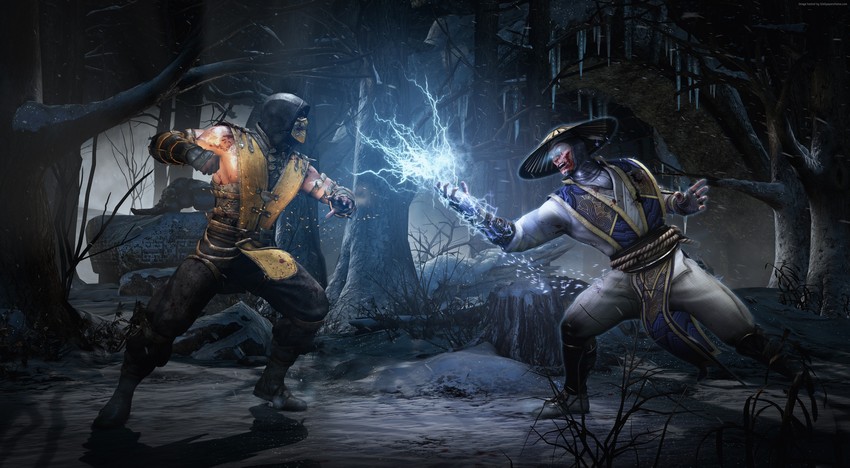 Mileena
Female. 25-35. A drop dead gorgeous woman that is part of the Outworld side. She wears a sheer gown over thigh-high boots and a revealing one-piece, with a veil that covers her nose and mouth.
Jackson "Jax" Bridges
Male. 30-40. "Jax" is a strapping mercenary/military officer who loses both of his hands in an attack and then joins Sonya and Cole to fight the Outworld.
Liu Kang
Male. 20-35. A fire throwing ninja warrior who is a talented Earth realm champion.
Kung Lao
Male. 25-35. The mute warrior monk brother of Liu Kang, who yields an all powerful boomerang hat.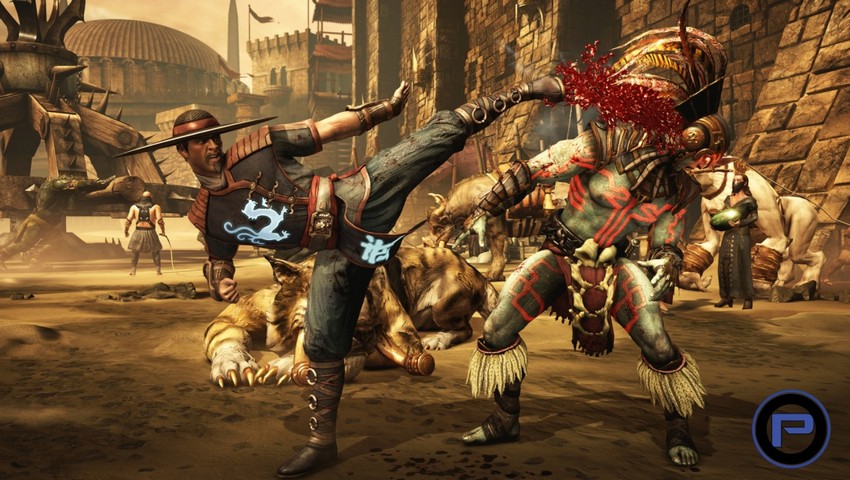 Shang Tsung
Male. No age specified. The great sorcerer of Outworld, whose presence is a storm cloud of dark energy. His ever-changing roulette of faces unfurls an evil smile.
Drahmin
Male. 25-35. An Oni devil mask over his face, his body is composed of twisted sinewy skin, a heavy spiked club replaces one arm.
Kabal
Male. 25-35. An evil assassin of Outworld, he is outfitted in a black armored vest and trench coat. His entire head is covered by a scarred black respirator. His signature weapons are two razor-sharp hook swords.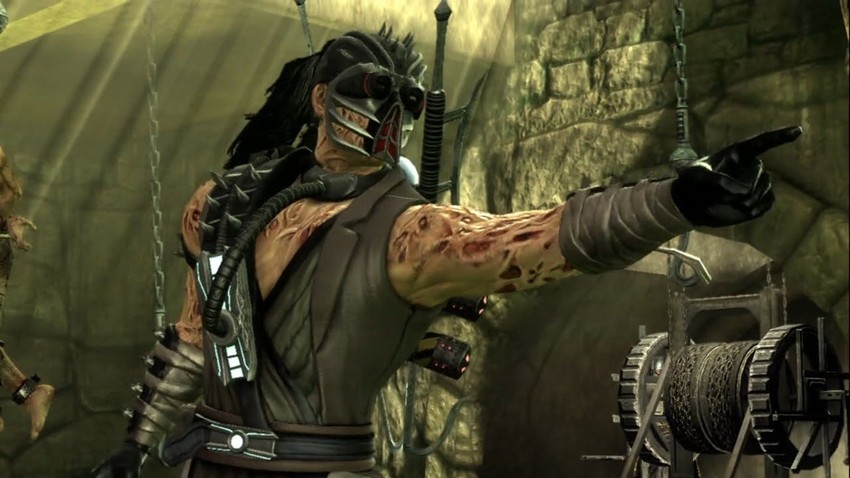 Reiko
Male. 25-40. An armor-clad Outworld General with white glowing eyes. He drags a massive war hammer with him.
The Overseer
Male. Late 80's. The overseer of the clock tower and the training grounds that house the Earth realm warriors, he is laughably old.
Emily
Female. 12. Cole's scrappy, determined, and wise-beyond-her-years daughter
Sophia
Female. 60s. Cole's understanding, discerning mother-in-law who houses Emily and is her primary guardian.
Jess
Female. 30-35. Cole's judgmental sister-in-law, who believes Cole to be a selfish, bad father. She lives with Sophia and Emily.
Woah, woah, woah. Where's Sub-Zero and Scorpion? The two ninjas are arguably the franchise's most recognizable characters so leaving them out of the roster just doesn't make sense. As The Hashtag Show points out though, it could just be that since both characters will be masked and not feature heavily into the story, they would just be played by martial artists with no need for acting. But then why mention a C-lister like Drahmin who barely features in the game's canon? Also, Sonya is no longer a badass soldier but a 'beautiful, brainy blonde writer"? What?!
The biggest surprise here though? Raiden being 14. Because clearly casting French-American Christopher Lambert as a Japanese thunder god in the original movies wasn't controversial enough. Oh and it would appear that Cole's family drama will be part of this whole thing: Because nothing says "Supernatural martial arts tournament to defend the Earth from extra-dimensional invasion" quite like a story beat about how you don't get along with your wife's sister.
I really can't say exactly how the fanbase will respond to stuff like this and a fan-favourite Elder God being portrayed as a teenager, but I'll hazard a guess that they won't use many nice words. Of course, all of this is unconfirmed for now with The Hashtag Show not even mentioning how they came upon this info. For all we know, none of this is true (I hope). Or it could all be true. We really just don't know until Wan and co finally say something about what they're doing, if they're even still doing anything.
Last Updated: July 10, 2018