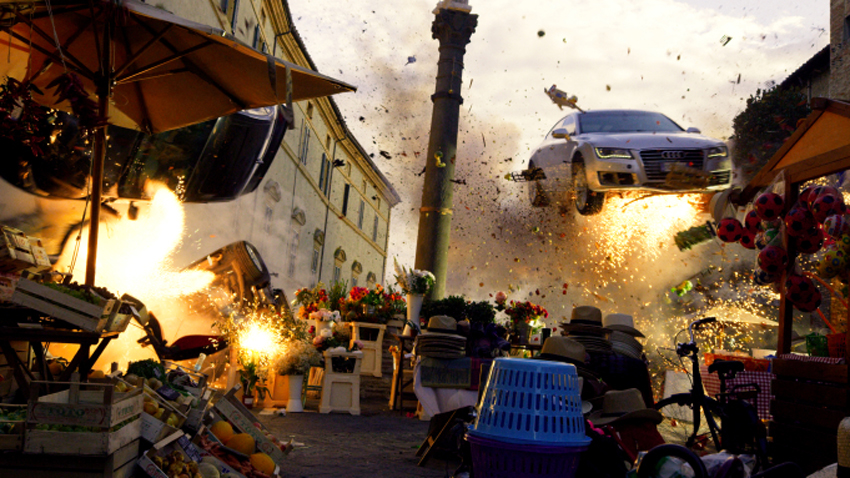 Let's be honest, nobody will ever accuse Michael Bay of making deep thought-provoking movies. I do at least expect some thought though. Which is why it boggles my mind that for the first Baysplosive trailer for his latest film, 6 Underground, nobody thought to use the classic 1990s trip-hop song (and one of my personal faves in high school) of the very same name from Sneaker Pimps. It couldn't have been a licensing cost issue, as this is one of Netflix's latest A-list collaborations in which they throw an obscene amount of money at a project that would have released in cinemas so that they can get exclusivity.
So no Sneaker Pimps then. Bummer. But what do you get in this trailer? "Ryan Reynolds, Michael Bay and a metric f?ck-load of dynamite." That is literally the official synopsis, emoji and all, and should tell you everything you need to know about this film. Well, maybe not everything as it also sees Reynolds re-teaming with his Deadpool scriptwriting collaborators Rhett Reese and Paul Wernick with the actor playing the leader of a team of… six billionaires who fake their own deaths to become vigilantes? I think. It's not really clear. What is clear is that it looks ridiculously action-packed and very Michael Bay (check out those swooping low slo-mo shots) and I'm kinda looking forward to just switching off my brain and having a good time with it all, thoughts be damned.
Alongside Reynolds, 6 Underground also stars Melanie Laurent, Adria Arjona, Dave Franco, Corey Hawkins, Ben Hardy and Manuel Garcia-Rulfo. It is scheduled to debut on Netflix on 13 December.
Last Updated: October 2, 2019