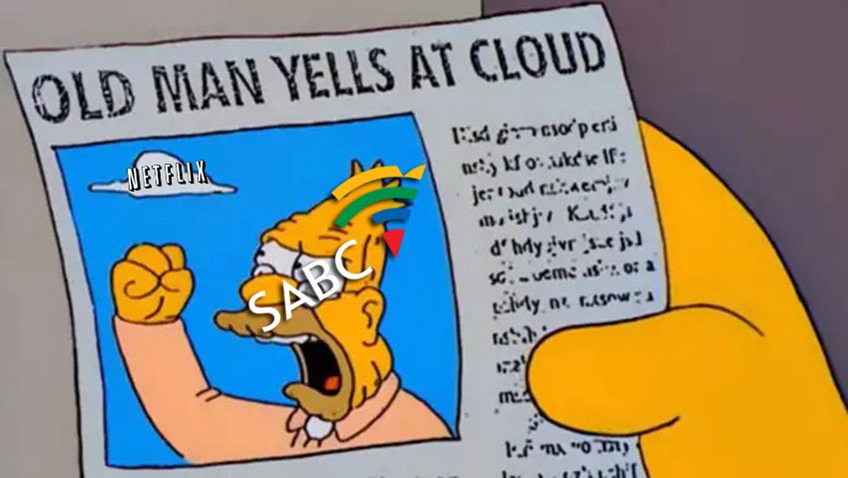 Ha.
Ha ha.
AHAHAHAHAHAHAHAHAHA!
Oh man I appreciate a good joke and…what do you mean the headline is for real? Really? REALLY? PLUS ULTRA REALSIES? Well alright then. The SABC! To many it's the only form of entertainment around, a wheezing husk of past glory that was ruined by having an egocentric maniac with a god complex running the place into the ground so hard that the Australian government wants to deport it for not having a passport to visit the land of the koala.
What was once a trio of channels dedicated to top notch journalism, some solid locally produced shows and a great chance for less well-off to watch some great Hollywood blockbusters, is now a shell of itself that can't even afford to jet Top Billing's presenters to far-off locations across the globe so that we can get five minute tastes of a lifestyle that is beyond our means.
But oh, can the SABC still dream of being relevant. In an age where people have realised that being able to dictate what they want to watch as opposed to being given scraps by state-owned enterprises, the likes of Showmax and Netflix have risen to fill a streaming need that anyone with a decent online connection can access, whether it be though a phone or a television set.
The SABC wants in on that action. "As we migrate to digital broadcasting platforms, the SABC will leverage online platforms to allow customers to access SABC content and services anywhere," SABC CEO Madoda Mxakwe said via MyBroadband.
It is not commonly known that SABCNews online is the second-most accessed online news source in the country. We aim to be number one but are pleased with the progress so far. We intend to go much further, with the aim of putting all our content on our own streaming service. The SABC has developed an integrated OTT strategy with the goal that the SABC develops or acquires its own OTT streaming platform as a medium-term goal.

This will allow the SABC to control its own destiny into the future.
Look, the SABC isn't wrong to want to pursue a streaming service. Logistically though, it's going to be a nightmare for them. The only reason why the SABC still has an audience is that next to E-TV it's the only free game in the country, and is currently being kept alive by a government bailout. The only way for it to make a successful leap to a streaming future is for it to avoid charging a monthly subscription, and even then you have to factor in the obscene data costs of this country.
Which will probably result in them petitioning the government to institute an Internet Licensing fee. Which I'm inclined to pay, lest I incur the wrath of budget Robocop:
Last Updated: October 25, 2019