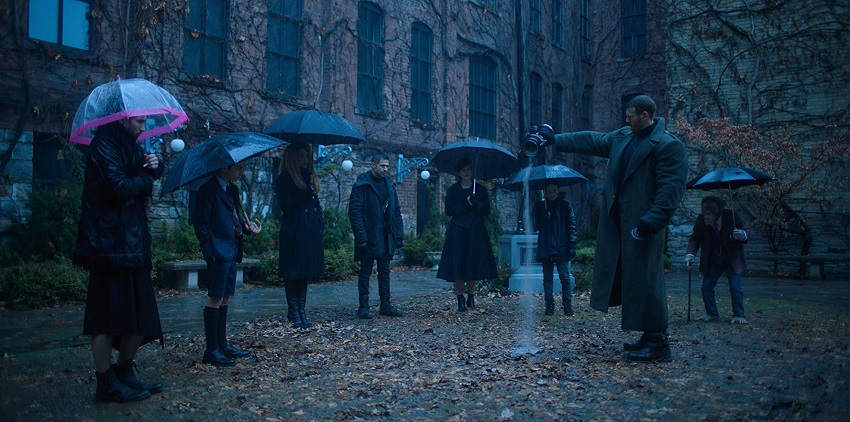 The Umbrella Academy is the upcoming Netflix superhero series from showrunner Steve Blackman, who's previously worked as an executive producer on shows such as Legion, Fargo, and Altered Carbon – so not a bad pedigree at all. It's based on the Eisner-award winning graphic novel series by My Chemical Romance front-man Gerard Way (and illustrated by Gabriel Bá) which had two six-issue runs in 2007 and 2008 before taking a ten-year hiatus. The third series had its first issue published in October this year, and a fourth series is also currently in development.
The first series, which looks to be the sole influence on the first season of the upcoming show, followed the lives of seven super-powered children who were adopted by a billionaire and raised to protect the world from deadly threats under the auspices of the Umbrella Academy. However after a few years, the group became estranged and split up, with each going their own way. They're brought back together years later following the death of their adopted father, and must reunite when one of their number begins experiencing apocalyptic visions.
It stars Ellen Page, Tom Hopper, Emmy Raver-Lampman, Robert Sheehan, David Castañeda, Aidan Gallagher, Cameron Britton, Colm Feore, and Mary J. Blige (as a time-hopping assassin called Cha-Cha).
The show's official synopsis is as follows:
On the same day in 1989, forty-three infants are inexplicably born to random, unconnected women who showed no signs of pregnancy the day before. Seven are adopted by Sir Reginald Hargreeves (Feore), a billionaire industrialist, who creates The Umbrella Academy and prepares his "children" to save the world. But not everything went according to plan. In their teenage years, the family fractured and the team disbanded.

Now, the six surviving thirty-something members reunite upon the news of Hargreeve's passing. Luther (Hopper), Diego (Castañeda), Allison (Raver-Lampman), Klaus (Sheehan), Vanya (Page) and Number Five (Gallagher) work together to solve a mystery surrounding their father's death. But the estranged family once again begins to come apart due to their divergent personalities and abilities, not to mention the imminent threat of a global apocalypse.
Let's take a look:
This looks like a seamless blend of action, quirkiness, style, and drama – something all of Blackman's aforementioned shows have in spades. Combined with the very strong cast it definitely has my attention.
What do you think?
The Umbrella Academy will premiere its ten-episode-long first season on Netflix on 15 February 2019.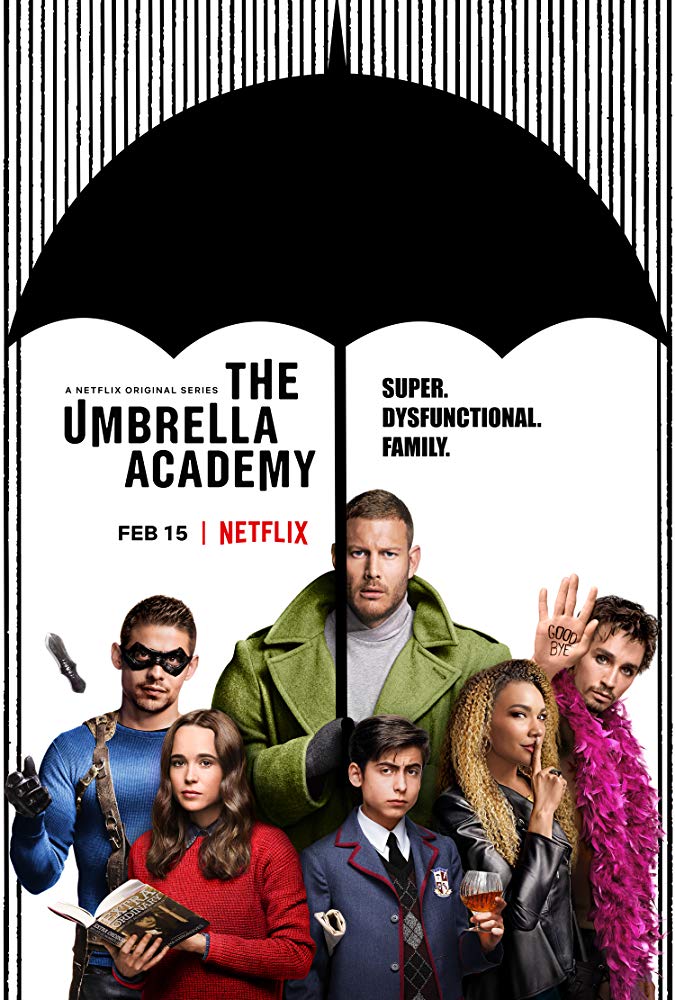 Last Updated: December 11, 2018