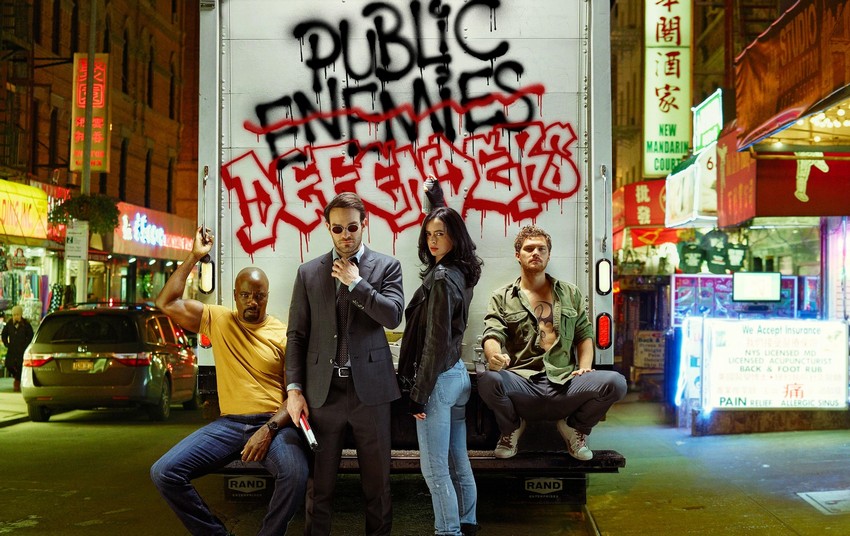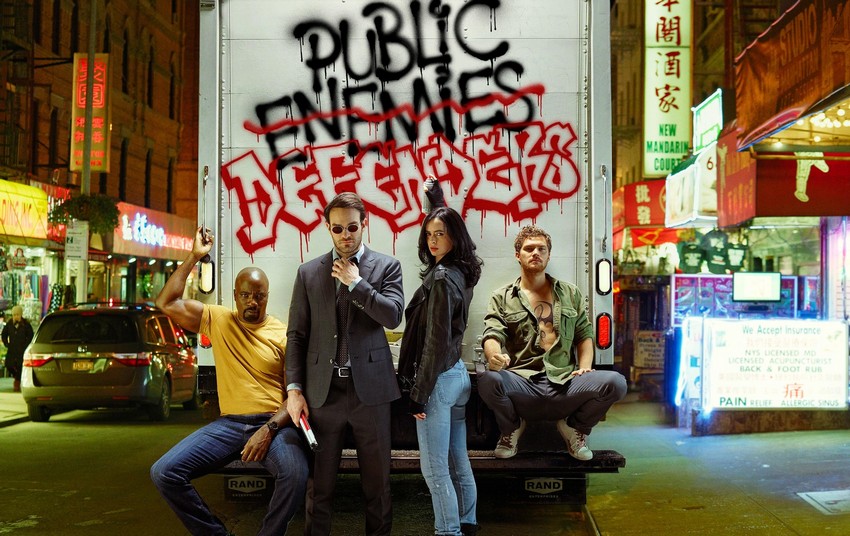 No, that headline isn't deja vu. There really was a trailer for Marvel's Defenders just yesterday. That, however, was a teaser trailer – yes, it was a cool one featuring legendary comic book creator Stan Lee and revealed that Jon Bernthal's Punisher will also be involved in the upcoming Netflix crossover miniseries somehow, but it was still very leaning heavily on the "teaser" part.
Last night though, at The Defenders' scheduled Hall H panel at San Diego Comic-Con, Marvel and Netflix were done teasing and it was all about the surprises. This kicked off from word go, as before the cast and crew could even join the stage, none other than Bernthal himself crashed the event to show off the first clip from the upcoming The Punisher solo series. Unfortunately, this clip has not been made available online yet, but online buzz had fans raving about what they saw.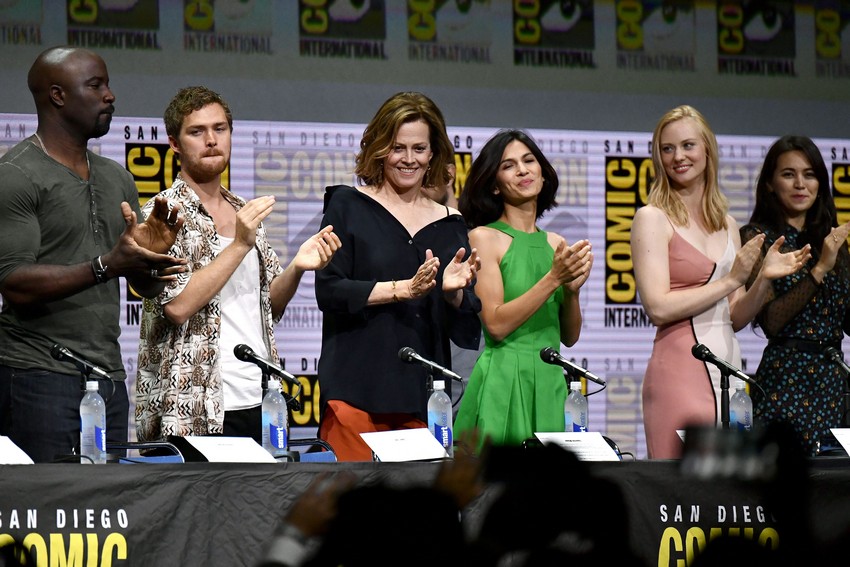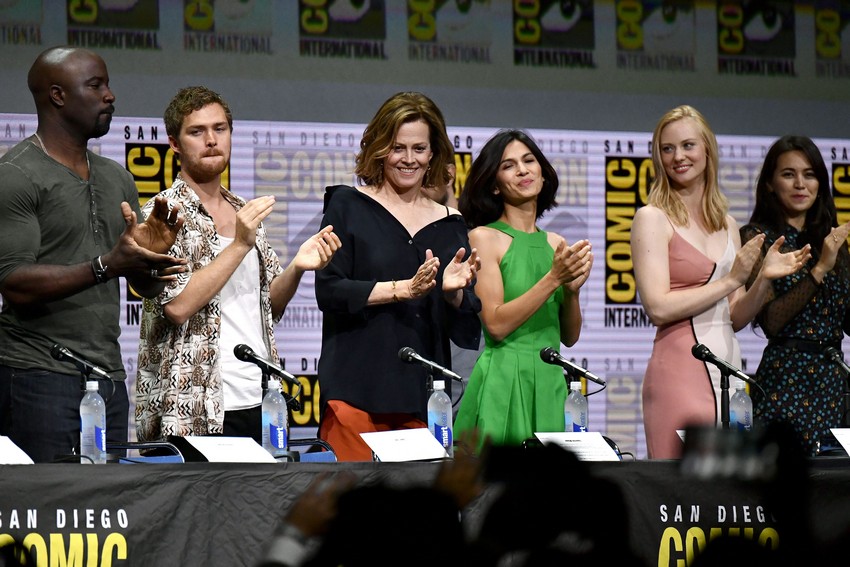 Once the actual panel got underway, the stage was filled with a star-packed lineup which included Charlie Cox (Matt Murdock/Daredevil), Krysten Ritter (Jessica Jones), Mike Colter (Luke Cage), Finn Jones (Danny Rand/Iron Fist), Sigourney Weaver (Alexandra), Elodie Yung (Elektra), Deborah Ann Woll (Karen Page), Jessica Henwick (Colleen Wing), as well as showrunner Marco Ramirez. Marvel TV head Jeph Loeb moderated the panel during which some new bits of information was dropped as the panel attendees spoke about the miniseries as well as future plans for their characters.
Daredevil Season 3 has been confirmed. Iron Fist has officially also been renewed for season 2, with the events in this new season only coming about because of what happens in Defenders
It was actually after seeing Jon Bernthal's work in Defenders that Netflix decided to do a Punisher solo series
Sigourney Weaver's mysteriously named Alexandra suffers from a disease that is causing massive organ failure, which is what prompts her to speed up her plans with The Hand
Krysten Ritter's Jessica Jones is the oddball in the team as "She reluctantly goes on a journey with these guys, but she takes every opportunity to make fun of everything they're doing."
Elodie Yung's Elektra has been resurrected by the Hand after dying in Daredevil season 2, and this leaves her as a mindless assassin… but probably not for long
Much like with Marvel's movies, Defenders will have a post credits scene right at the end that Loeb says you need to see
After all of that though, the 6000 fans in attendance were treated to the biggest surprise of the night as they were screened the first episode of the upcoming miniseries in full. According to reactions online, those who got to saw it loved it. The first episode dealt mainly with picking up the strands of the four heroes' individual series, and bringing them all together. Apparently there are some neat touches though, like how each character's individual scenes are shot with a different colour palette. There is reportedly also a lot of chemistry between Daredevil, Jessica Jones, Iron Fist and Luke Cage.
Alas, this first episode has obviously not been made available online, but we do get brand new full, official Comic-Con trailer that shows off a lot of what has been mentioned. We also get great action beats, some funny comedy moments and way more of Sigourney Weaver's villain than we've seen before.
The 8-episode miniseries Marvel's Defenders will premiere in all Netflix regions on August 18, 2017.
Last Updated: July 22, 2017