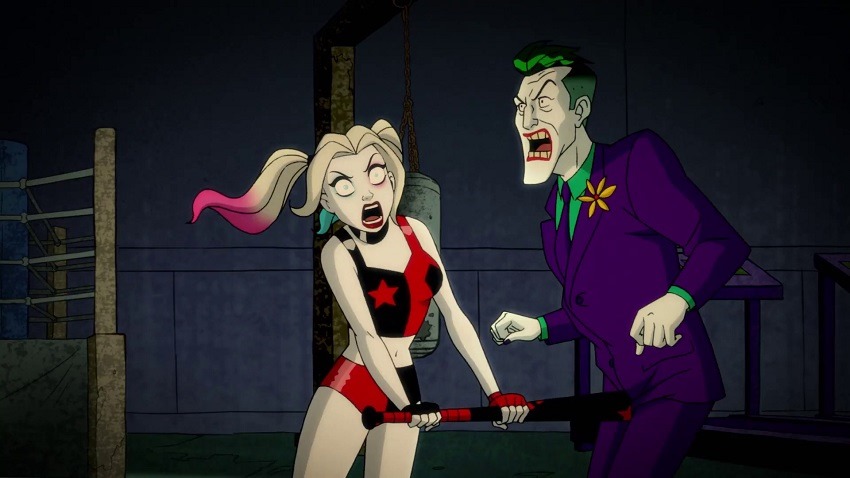 Question: What happens if you combine a little of the ol' fourth-wall breaking that Deadpool used to great effect with a great animation budget, an all-star voice cast and some unrestrained mayhem? Answer: You'd probably get DC Universe's upcoming Harley Quinn animated series, which had a hilarious debut at last year's San Diego Comic-Con and returned this year for a sizzle reel of craziness that looks like a Gotham City version of a Looney Tunes special.
Naughty words! The Joker having his deck…of cards kicked in and a ton of self-referential energy! Yup, Harley Quinn is looking like madcap fun so far with metahuman and metahumour content that I can't wait to see more of:
Mary Tyler Moore would be absolutely chuffed with how Harley is using her trademark theme song. So far the series looks like some fantastic fun, as Kaley Cuoco sounds wonderful as Harley, Alan Tudyk is always dependable as he steps into the role of the Joker, while Diedrich Bader steps in to voice the caped crusader once again. Throw in a throat punch to Aquaman, Harley makin' it rain and Kite-Man hell yeah, and we've got ourselves a fun new show on the horizon when it eventually debuts on DC Universe.
Last Updated: July 21, 2019