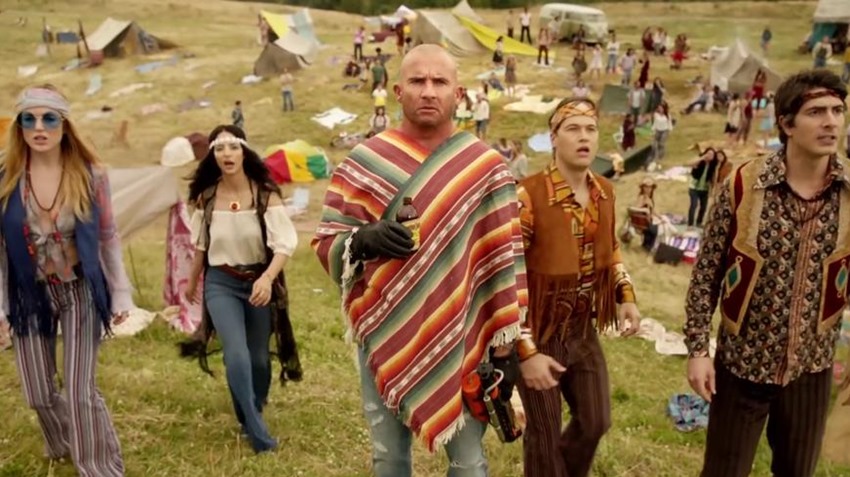 IDIOTS! It may be the catch phrase of Mick Rory in DC's Legends of Tomorrow, but it's also a perfect summation of the team that has managed to save all of time and space several times over. Still, even though they regularly break time, create anachronisms and screw up in the grandest fashion possible, the Legends are a team that you can always count on to help save the day.
Season 3 of Legends of Tomorrow ended in the most wonderfully absurd way possible: With the titanic time demon Malus sent back to his chronal prison at the fluffy hands of a gigantic Beebo plushy that was powered by the team and several mystical artifacts. The only problem? The Legends may have screwed up again as other various demons broke loose in the chaos and are now running rampant across the timestream.
Looks like the kind of job that you'd need a very gifted exorcist and master of the mystic arts to help out with, am I right? Fortunately, John Constantine is more than willing to lend a hand in this new trailer for season 4 of DC's Legends of Tomorrow:
Unicorns, magic and Woodstock. I don't know if season 4 can top a run that included having a certain psychic gorilla attempting to kill a young Barack Obama so that he could make America Grodd again, but I've got a good feeling that the next season of Legends of Tomorrow is going to be even sillier than ever. I wouldn't have it any other way. Season 4 kicks off in early October.
Last Updated: July 22, 2018