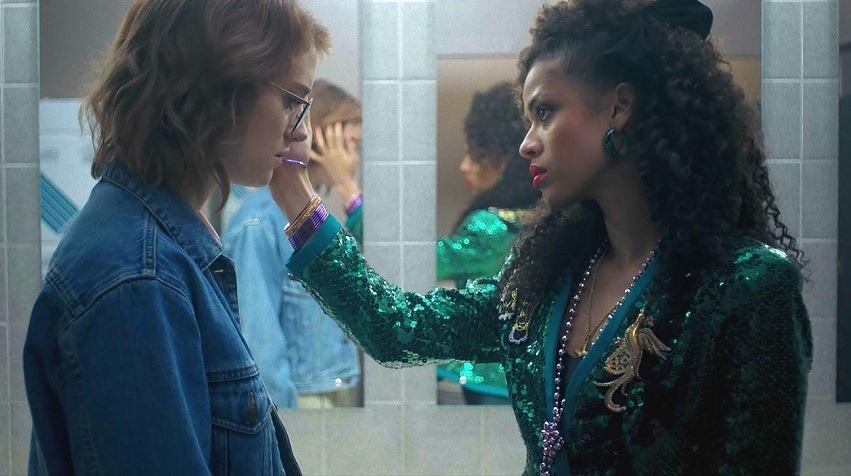 Black Mirror has been riding a wave of popularity, especially after Netflix picked up the rights from BBC and continued to grow the technologically-focused dystopian anthology series with an even bigger budget. Season 4 launched at the tail end of last year and continued to change the types of formats the show experimented with, including episodes focused on virtual reality and an entirely black and white feature. But with the upcoming season, Netflix might attempt to incorporate a feature that has previously been exclusive to its other children's shows.
Netflix has worked with interactive narratives before, specifically with the Shrek spin-off Puss in Boots which allowed kids to choose which direction the story could take at pivotal points. Telltale and Netflix also have plans to bring this feature to the service with Minecraft: Story Mode, and would've done the same with Telltale's Stranger Things project had the studio not suffered mass layoffs just under a week ago. But Netflix has generally stayed away from implementing it in its more adult shows, given that older viewers might be less inclined to engage with a more videogame engrained feature.
It also is more difficult to implement with more complex stories, but that's where Black Mirror seems aptly suited. Its themes around the pervasiveness of technology could be directly tied to this specific episode's narrative, with its pick your own adventure format acting as a more subversive comment on what it could convey. This is all rumour for now though, with Bloomberg acting as the original source with little more than inside sources being cited. But given Netflix's dabbling in this field already, it seems at the very least plausible.
Netflix hasn't yet nailed down a date for the fifth season of Black Mirror, but it's widely expected to launch before the end of the year as is tradition.
Last Updated: October 2, 2018